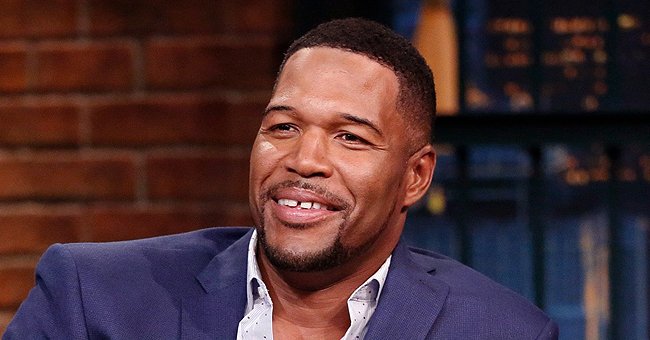 Getty Images
Michael Strahan's Daughter Tanita Flaunts Cool Face Painting & Her Nose Piercing (Photos)
Tanita Strahan, who does not seem to enjoy being in the public's eye, decided to show off her art expertise with a gorgeous face painting in a new Instagram photo.
Tanita Strahan took to Instagram to share a post showcasing her latest artwork. She uploaded a couple of pictures showing her beautiful face painting with mask emojis as its caption.
The picture showed Tanita in what looked like her bedroom as glimpses of a closet could be seen in the background with an image of a chimpanzee taking a drink on the wall.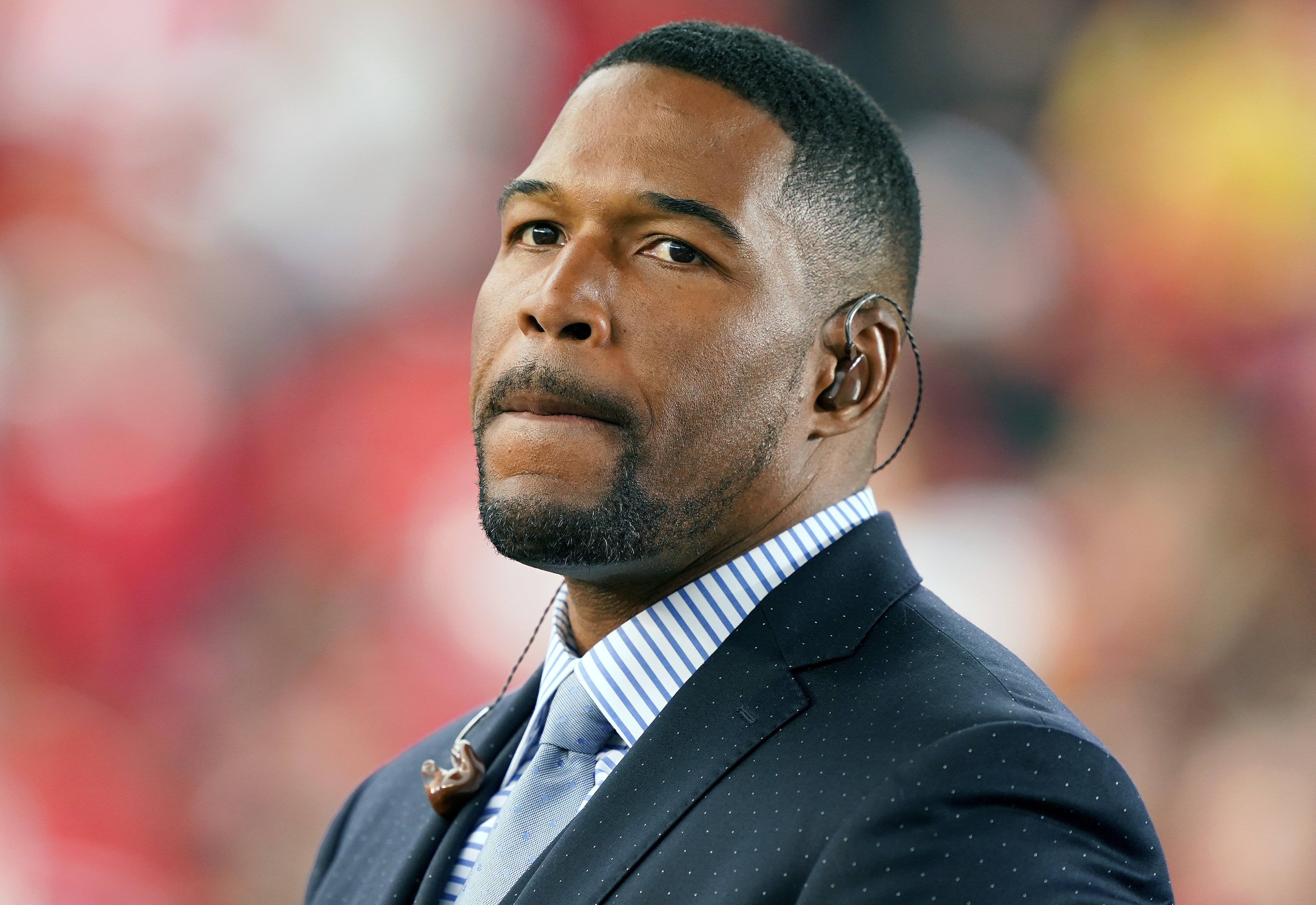 Michael Strahan at the NFC Championship game between the San Francisco 49ers and the Green Bay Packers in January 2020. | Photo: Getty Images
The 24-year-old wore an orange off-shoulder blouse with matching earrings and a gold nose ring as she looked straight at the camera with her arm propped on the table.
Her painting was bold and fierce as pink paint covered her lids and continued down her face. Tiny white lines marked the edges of the pink paint as a white wing was painted unto the edge of her eyes.
A white drop was also painted on her forehead with her brows mildly drawn. Her lips sported the same shade of pink around her eyes while her beautiful black hair was braided into big locks that fell past her shoulders.
She also has an amazing blended family.
The second slide showed off her statement earrings better as a rainbow shaft crossed the photo. The third photo displayed her cute freckles and well-laid edges.
Tanita had her lips slightly parted with her eyes narrowed to slits as she looked down at the camera while her face rested on her clenched fist in the fourth photo.
Although not filled with a lot of comments, her fans had only beautiful things to say about the post, as several called the pictures beautiful while loading it with a lot of emojis.
Tanita is not only surrounded by beautiful people online, she also has an amazing blended family. Her father, Michael Strahan, has four children from two mothers.
The TV host seems to be a hands-on dad as he always creates time for his kids despite the conditions. He also described them as the reason he wakes up.
The father of four claims to be proud of his children as they've found a way to bond despite their differences. He added that his role as a father is very important in the family structure, and his fans seem to agree as they never fail to load his family pictures with love.
Please fill in your e-mail so we can share with you our top stories!