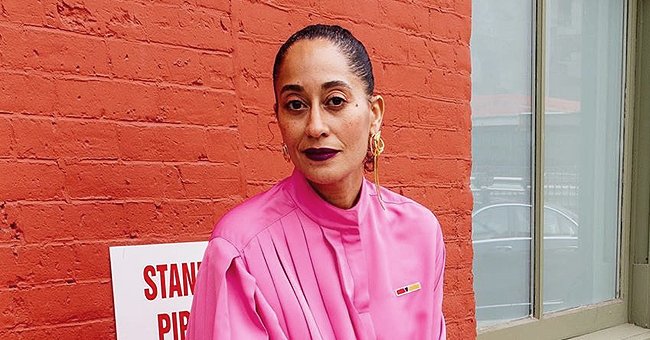 Instagram/traceeellisross
'Black-ish' Star Tracee Ellis Ross Shows off Curly Hair & Huge Seashell Earrings in New Photos

Actress Tracee Ellis Ross looks stunning as she poses for beautiful photos of herself showing off her gorgeous dark curls and beautiful seashell earrings.
Actress Tracee Ellis Ross is a stunner and she sure knows how to flaunt. The "Black-ish" star recently took to Instagram to stun her fans with photos showing off her famous voluminous curls and some pretty interesting earrings. She captioned:
"shells 'n' curls."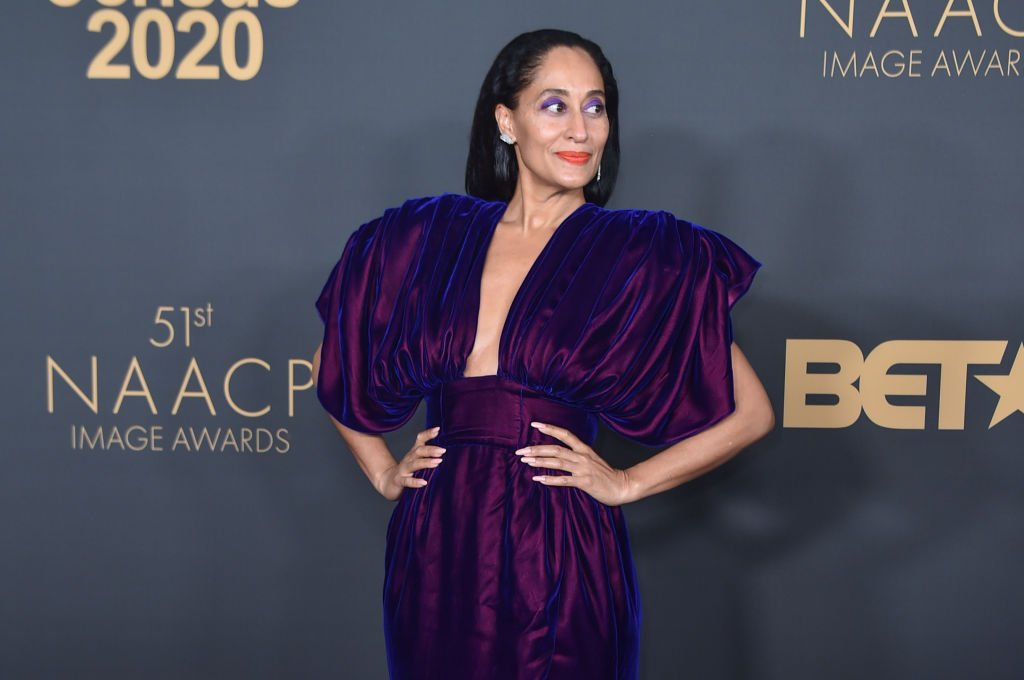 Tracee Ellis Ross attends the 51st NAACP Image Awards | Photo: Getty Images
Ross wore her large full curls like a halo of dark locks around her head that fell to her shoulders and framed her face perfectly.
The star of the show besides Ross, of course, was her large hard-to-miss earrings that consisted of many seashells stacked on top of one another and arranged perfectly to present the perfect shape.
Ross wore a dark gray-colored shift dress that showed off her arms and legs. As expected, the actress was sporting her signature red lipstick and gave a small smile as she looked straight at the camera.
The comments section was filled with love and admiration for the beauty, as her many fans praised her healthy, thick curls and eye-catching earrings.
Ross also revealed that one of her biggest pet peeves was getting the constant questions about when she was going to have kids.
Having been in the eye of the public for almost all her life as the daughter of the iconic singer Diana Ross, the "Black-ish" star has had her fair share of the public prying into her life demanding to know some very personal details.
The actress turned 47 years old in October 2019 and quickly became accustomed to people asking her if she was ever going to get married or have children.
The actress outrightly said in an interview that she was single by choice and was gloriously happy about making that decision too, and people needed to get out of her personal life.
Ross also revealed that one of her biggest pet peeves was getting the constant questions about when she was going to have kids. She joked that she almost always wanted to yell at the nosy people to "get out of her uterus."
Early in 2020, she was rumored to be dating Kenya Barris, a television writer and the creator of "Black-ish." At the time, neither Barris nor Ross confirmed or denied the rumors, but the actress has kept pretty busy running her business.
The 47-year-old founded a hair care line called Patten Beauty which aims at providing the best care possible for people with hair textures like hers.
Ross has continued to live her best life and do the things that she loves to do. There may be a partner in the picture and possibly kids down the line, but that remains up to her, and as she said, her uterus and personal life are no one's business.
Please fill in your e-mail so we can share with you our top stories!