Inside 'Yellowstone' Characters Beth and Rip's Love Story over the Years
"Yellowstone" characters Beth Dutton and Rip Wheeler have the ultimate love story that has kept fans captivated and enchanted over the last three seasons.
Since its debut in 2018, the western series "Yellowstone," which stars Hollywood icon Kevin Costner, has become one of the most captivating television shows. 
The Paramount Network show has been rated well by critics and scored a host of fans with its impressive cast and killer storyline. Perhaps, one of the most significant catch to the series is the tumultuous and unorthodox relationship between characters Rip and Beth.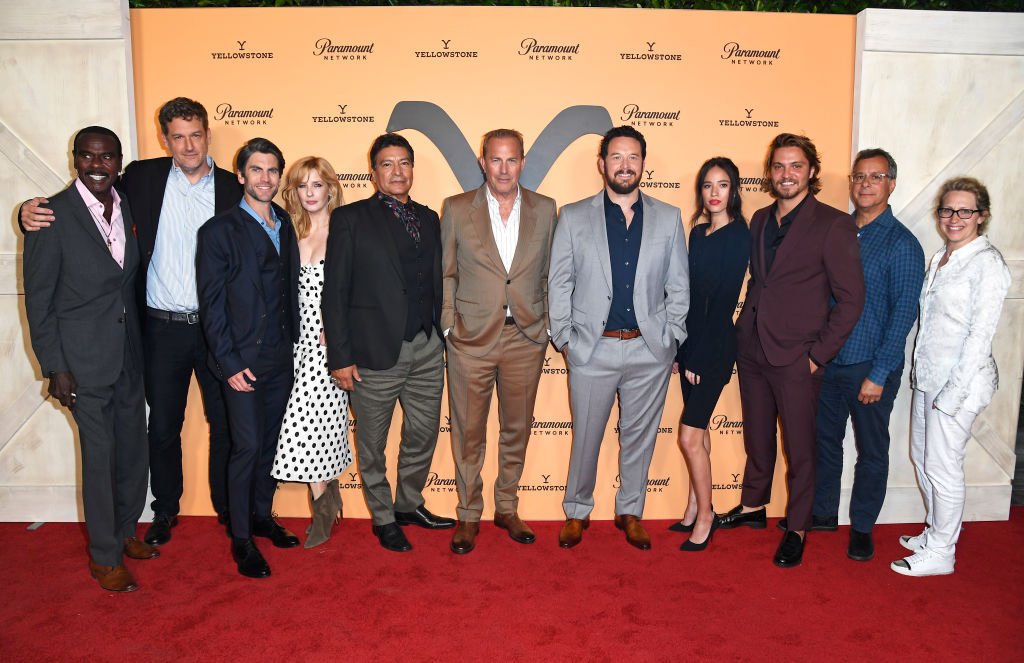 RIP & BETH: LOVE STORY
Over the last three seasons the feisty daughter of John Dutton, Beth Dutton, played by Kelly Reilly, has had the rugged ranchman Rip Wheeler, played by Cole Hauser, continually fighting for her love.
As season 4 is in works, Paramount Network thrilled fans with a video montage of all the highlights in Rip and Beth's relationship. The 12-minute-clip showed the lovebird's unconventional first date when Rip took her to watch wolves and elks in the park.
The Dutton ranch foreman always helps Rip achieve her potential while frequently reminding her how much he loves her. There was also a scene of the heartwarming moment Rip told Beth he loved her after he saved her from two rogues who attacked her at the bar.
The clip also highlighted when they had their magical dance on the ranch after which the part where she confessed to him about her inability to have kids was shown. The heart-melting montage ended with the scene of Beth proposing to Rip as they sealed their love with a kiss on his porch.
WEDDING IN SHAMBLES
Unfortunately, the fate of Rip and Beth having happily every after was shattered with the cliffhanger end of season 3. Before the devastating end, the teenage lovers were set to tie the knot and Rip had already asked Lloyd to be his best man.
While fans are hoping that the character isn't killed off, they can't help but wonder what the fate of Rip would be if his true love is no more. There are also rumors of Beth saying goodbye after Reily posted a cryptic post on Instagram after the season finale.
WHAT COLE HAUSER THINKS OF THEIR RELATIONSHIP
While the cast is doing their best to keep details of season 4 under wraps, the actor who plays Rip hinted to fans about what the fate of their relationship would be. The actor noted that things are just truly starting to open up for them before the tragic event.
However, Hauser remains optimistic and said he believes Rip and Beth's relationship would make through the tough time. That's if she survives the deadly explosion.
FANS REACTIONS TO THE PROPOSAL
After Beth proposed to Rip in the 4 episode of season 3 titled, "We're Going Back to Cali," fans were swooned and took to Twitter to express their joy. A user gushed:
"I so loved that scene with Beth and Rip. So emotional and yet loving at the same time. These two broken people are putting each other's pieces slowly back together."
Bawled like a baby during this scene tonight 😭❤️

— Jordan McDowell (@_JordanMcDowell) July 13, 2020
Some revealed they were so moved by the scene that they cried. Others, however, were able to clue in on why Beth hates her brother Jaimie Dutton and why he might be the reason she can't have kids.