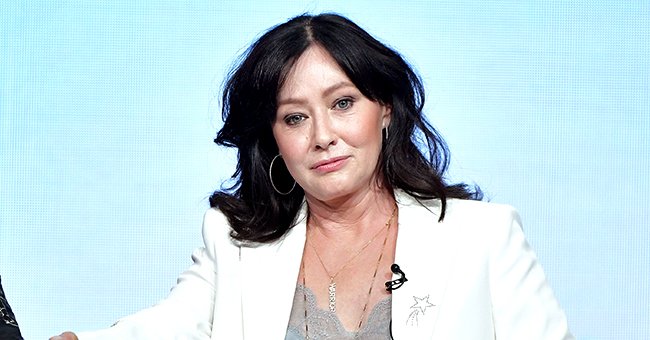 Getty Images
Shannen Doherty Feels like She Still Has over a Decade to Live Amid Breast Cancer Battle
"Beverly Hills: 90210" star Shannen Doherty feels full of life and determined so see in at least another decade, despite a stage 4 breast cancer diagnosis she revealed earlier in the year.
Preparing for an eventual passing is not something Shannen Doherty is yet ready to face. Despite the return of cancer, she feels great and nowhere near ready to "signing off."
During a new interview with Elle, Doherty elaborated on facing her mortality while taking pleasure in the simple things in life, especially amid the novel coronavirus pandemic in quarantine.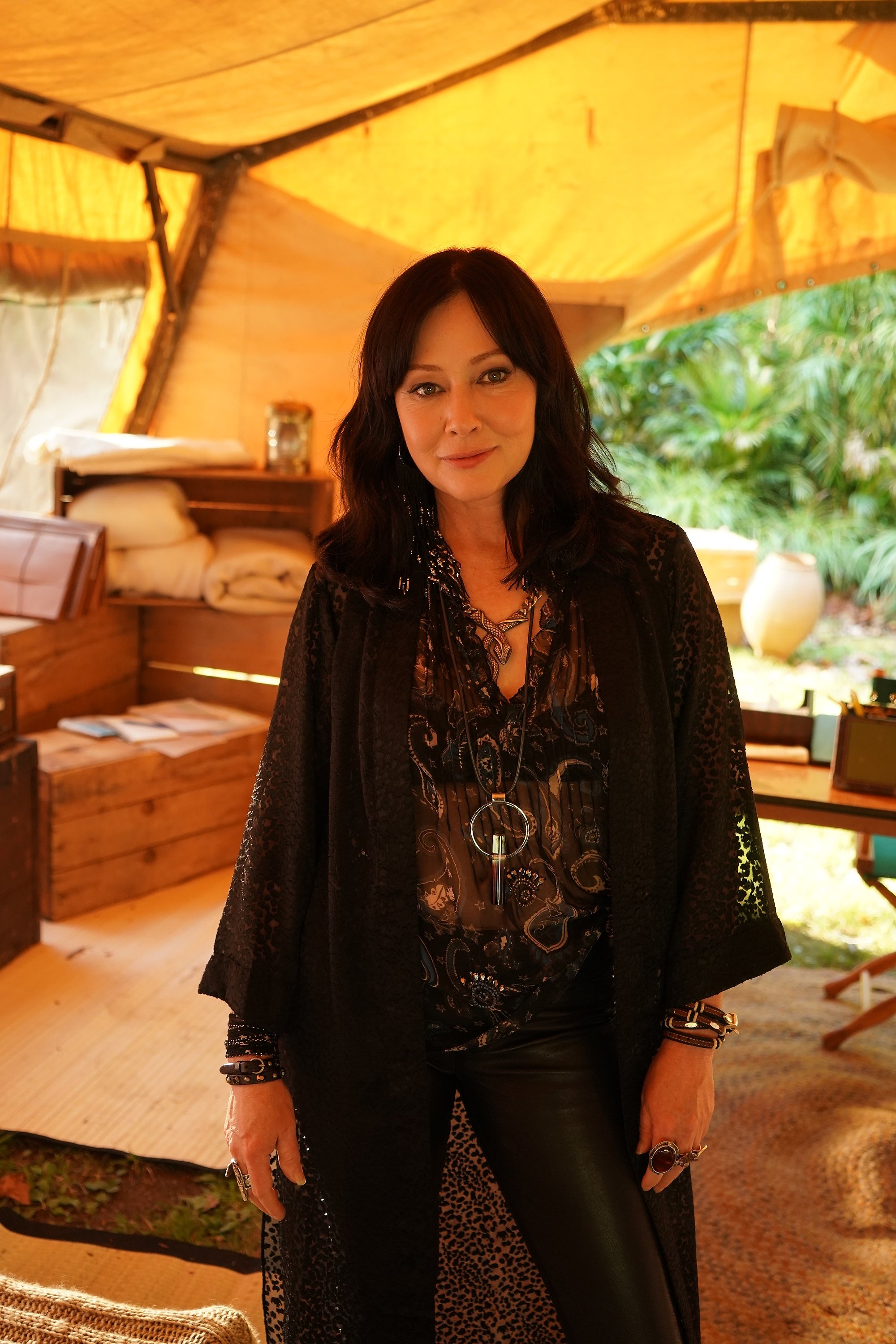 Shannen Doherty in an episode of 'BH90210' in June 2019. | Source: Getty Images.
THE PARADOX
Knowing there are still things left unsaid between herself and her mom and her husband of the last decade, Kurt Iswarienko, Doherty knows she should make a point to let them know, but she just can't do it yet.
To the 49-year-old actress, it is important that Iswarienko and her mom Rosa know exactly how much they mean to her, but actually writing that letter or recording that video is something she can't do yet and explained:
"I feel like I'm a very, very healthy human being. It's hard to wrap up your affairs when you feel like you're going to live another 10 or 15 years."
HER CANCER JOURNEY
The first time Doherty had to face her mortality was in 2015 when her battle with cancer began. Following the breast cancer diagnosis, Doherty underwent a single mastectomy in May 2016 to rid of the bad cells.
Doherty's cancer then went into remission after treatment in 2017, and her resolve to beat her recurrence is just as absolute as before.
DOHERTY'S FOCUS IN LIFE
While stuck in quarantine at home, Doherty finds the silver lining in her situation by appreciating the little things in life. Small moments can make extraordinary impacts in one's life, and its a perspective she tries holding as close as possible, as she said:
"The small things are magnified for me. We have this endless well within us, and it's just about continuing to dig in that well for the strength to face adversity."
HER FRIENDS ARE KEEPING A WATCHFUL EYE
The actress became an advocate for other metastatic breast cancer patients since her journey with the disease began. Like many others who face the same situation as Doherty, she is far from ready for "pasture," and keeps her energy levels and spirits up by living a balanced and healthy lifestyle.
Just last week, her friend and former "Beverly Hills: 90210" costar Jason Priestley gave an update on Doherty's health, and said she's keeping "pretty good spirits."
Priestly has known Doherty for many years, and he's come to know her as a tough person that will not give up on the fight. Always there to lend his support to Doherty, he knows she will keep fighting as hard and long as she can.
Please fill in your e-mail so we can share with you our top stories!