Jordyn Woods Gets Candid about the Changes She Made in Her Life after Tristan Thompson Scandal
Jordyn Woods has revealed how her unfortunate scandal with Tristan Thompson had affected her life. Kylie Jenner's former bestie shared her experiences with public shaming and bullying during the drama.
Model and entrepreneur, Jordyn Woods rose to fame by having close ties with the famous Kardashian family, specifically with Kylie Jenner.
In 2019, however, the 23-year-old became the prey of internet trolls when she was caught in a cheating scandal with NBA player, Tristan Thompson.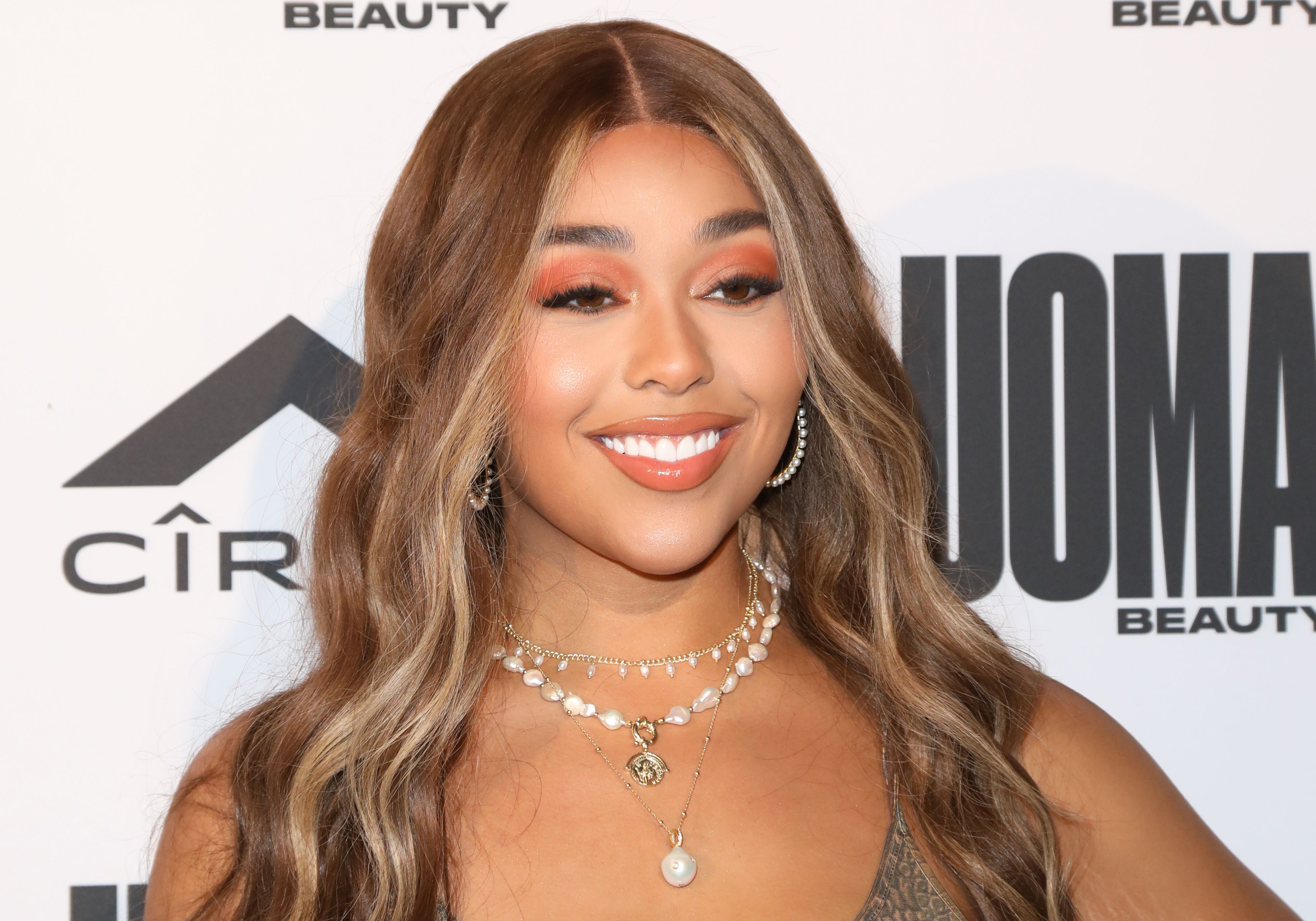 The model opened up about the impact of the scandal on her life on the show "Now With Natalie" which premiered on September 26, 2020, on the Hillsong Channel on YouTube.
Last year, [Woods] also told her side of the story in a "Red Table Talk" interview, where she claimed that only a kiss had occurred.
The "Masked Singer" star revealed that the aftermath of the unfortunate event had weighed heavily on both her heart and mind. Woods expressed that she felt alone and was in a dark place even though she had her friends and family to lean on.
The "Grown-ish" actress had to isolate herself from the world due to the onslaught of public shaming and bullying on social media. According to the 23-year-old, she deleted everything off her phone and chose to push people away as she couldn't trust anyone.
However, Woods found the strength to overcome the incident by recognizing and accepting the mistakes she made. The model achieved this by reflecting on her part in the scandal and taking responsibility for her actions. Woods believed that when a person could not accept what he or she has done, they would not be able to heal from it.
Last year, the former "Life Of Kylie" star also told her side of the story in a "Red Table Talk" interview, where she claimed that only a kiss had occurred between her and the NBA player and that Thompson was the one who initiated the kiss.
Woods said that she was drunk during the incident but not to a blackout stage. While she has acknowledged the part of putting herself in such a compromising situation, she would not be held accountable for Khloe Kardashian and her boyfriend breaking up.
Although she learned from her mistakes, the model was not pleased with the people she had unintentionally caused pain. Woods confessed that she was not happy that the scandal hurt not only herself but her family and other families as well.
While she regretted the sour event, she is proud of who she had become today. It has been over a year since the scandal occurred in February 2019 and it seemed almost everyone had moved on.
Reports have it that Kardashian and Thompson are working through their differences together and Woods found love with her new NBA player boyfriend, Karl-Anthony Towns.