See DWTS' Former Contestant Carole Baskin's Response to Her Haters Following Elimination
The "Tiger King" star has no problem admitting that she never expected to go too far in the popular dancing competition, and she feels achieved after having using the show's platform to give her animal cause visibility.
59-year-old big-cat rights activist and media personality Carole Baskin's participation on "Dancing With The Stars" was very short-lived, with Baskin becoming the second celebrity contestant to be eliminated this season.
Baskin and her professional dancing partner Pasha Pashkov didn't make it past the third week in the competition, with the pair having made the lower scores every week, risking elimination even earlier but given a second chance by judge Derek Hough.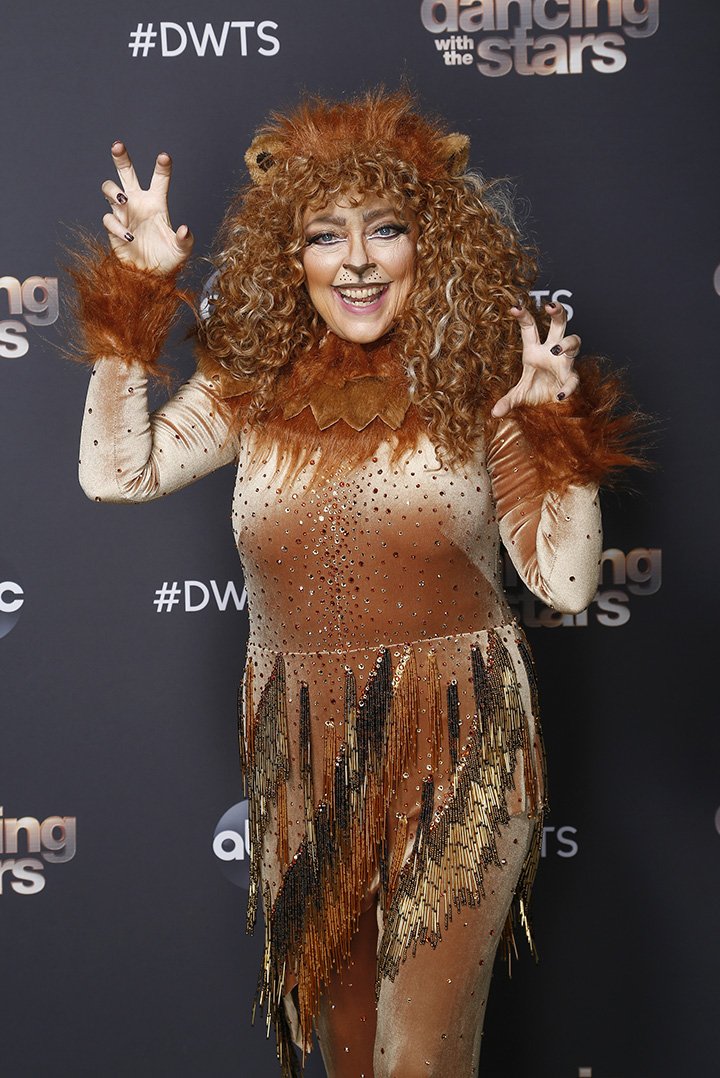 Sent home after her final number alongside Pashkov, on which they performed a Samba to "The Circle of Life" from "The Lion King," fittingly dressed in lion costumes, Baskin sent her love both to her fans and her haters.
When ET's Lauren Zima interviewed Baskin via video chat after her exit from the competition, she asked the animal rescuer for some parting words for her haters and/or supporters.
As Baskin shared, she received a very religious upbringing and she was told that dancing was nothing but a sin that she had to stay away from in any way possible.
"I love you both, because you've all kept it in the press," were Baskin's words regarding her audience. To her, all the attention she receives is positive because it all helps to keep big cats and their rights in the public conversation.
"People are talking about big cats and why they don't belong in cages, and nothing could make me happier than that," Baskin also said.
Baskin also used the opportunity to state that it came as no surprise for her to have lasted so little in the competition, since she knew from the beginning that she wasn't cut up for dancing, unlike her talented contenders.
Baskin admitted that she never thought she was actually going to become a good dancer, not even in "a million years," and that she felt accomplished for having promoted her cause in such a platform.
BEFORE HER FINAL APPEARANCE
Ahead of her Lion King number on "DWTS," Baskin had another conversation with ET on which she made it clear that she was a total stranger to dancing before agreeing to appear on the show, as dancing was something she was discouraged from doing as she grew up.
As Baskin shared, she received a very religious upbringing and she was told that dancing was nothing but a sin that she had to stay away from in any way possible, and she added that even as an adult it was hard for her to allow herself to embrace it.
#TeamAreYouKittenMe is on the prowl for #DisneyNight 🦁 and @carole_baskin proved that she is QUEEN. 👑 #DWTS pic.twitter.com/EOZ6kbkaDI

— Dancing with the Stars #DWTS (@DancingABC) September 29, 2020
Baskin's short run on "DWTS" wasn't without its share of headlines, with Baskin opening up during the show about how much "Tiger King" damaged her public image and accusing the producers of the docuseries of tricking her into taking part in it.
The animal advocate's past also came to haunt her early on her participation on "DWTS" with the family and the lawyer of her late second husband Don Lewis airing an ad requesting information about Baskin's possible involvement in his disappearance in 2007.
Baskin also starred in an awkward moment with "DWTS" host Tyra Banks, when Baskin experienced technical issues at the moment of answering a question from Banks after a dancing number, leaving the host to improvise.