Daily Joke: An Old Man Proposes to the Love of His Life — See What Happened
It is never too late in life to find love, and a man past the age 80 learned this truth where he least expected and he managed to find the courage to pursue it even if his body wasn't what it used to be.
There are some rituals that we as humans need for those times when big feelings and big decisions are at stake, and some people will make huge efforts to honor those rituals as a way to prove how serious they are about something.
Take for instance the elderly man who stars in the following joke, who wanted to spend the rest of his already long life with a senior woman that entered into his life when the two coincided in a nursing home.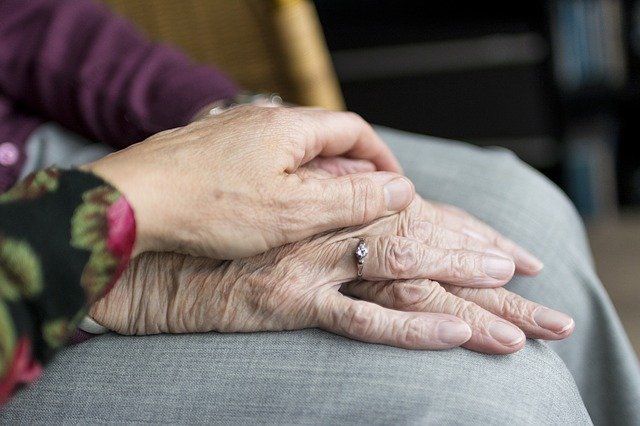 82-year-old Henry and 79-year-old Esmae were both residents of a home for elderly people, where they lived two rooms apart from each other, with Henry unexpectedly falling in love with her.
Henry spent months gathering the courage he needed to ask Esmae to become his wife, and when the time came, he knew he wanted to do things right to the last detail to show Esmae how much he wanted to marry her.
One day, Henry had everything ready for the big question and he went ahead and got down on his knees in front of Esmae and proposed her.
"I have to ask you two questions," Henry told Esmae at the chosen time. "Will you marry me?" Henry finally said.
"Yes, of course," Esmae replied, to Henry's relief. "This is the happiest day of my life. What's the second thing you need to ask me?" Esmae said.
After pausing for a minute, Henry felt ready to ask his second question, telling his new fiancée:
"Esmae, will you please help me get off the floor? My knees have given in."
FIRST DAY IN A NURSING HOME
But not everybody has such a nice welcoming in a nursing home, and the elderly mother in this other joke wasn't completely convinced about what she was allowed to do and what not as a resident.
The first morning after the old and frail lady was taken to the nursing home by her family, and after being given a nice bath and a tasty breakfast by the caring nurses, she was left to peacefully sit in a chair with a view of a flower garden.
The woman looked like she was doing very well except that she kept slowly leaning over sideways, with the nurses having to constantly straighten her up, only to see her leaning to the other side.
Later, when the old woman's family showed up at the nursing home to ask her how had her first day there had gone, she gave them the following answer:
"It's pretty nice, except they won't let you fart."
If you want to enjoy yet another joke about elderly people and their adventures, click here to read about a grandmother that cannot stop talking about her remarkable grandchildren with strangers.