Keshia Knight Pulliam's Man Brad James Disagrees with App about $500 000 Net Worth in 5 Years
Keshia Knight Pulliam's lover, Brad James was not having it in his social media update after he disagreed with a filter calculator that predicted that he would have a $500,000 net worth in five years.
Keshia Knight Pulliam's boyfriend, Brad James sent fans reeling in one of his Instagram shares where he indulged in a filter calculator game.
James was quite hilarious as he showed his dissatisfaction with the result of his net worth in five years. The star concluded in the caption that the filter was faulty.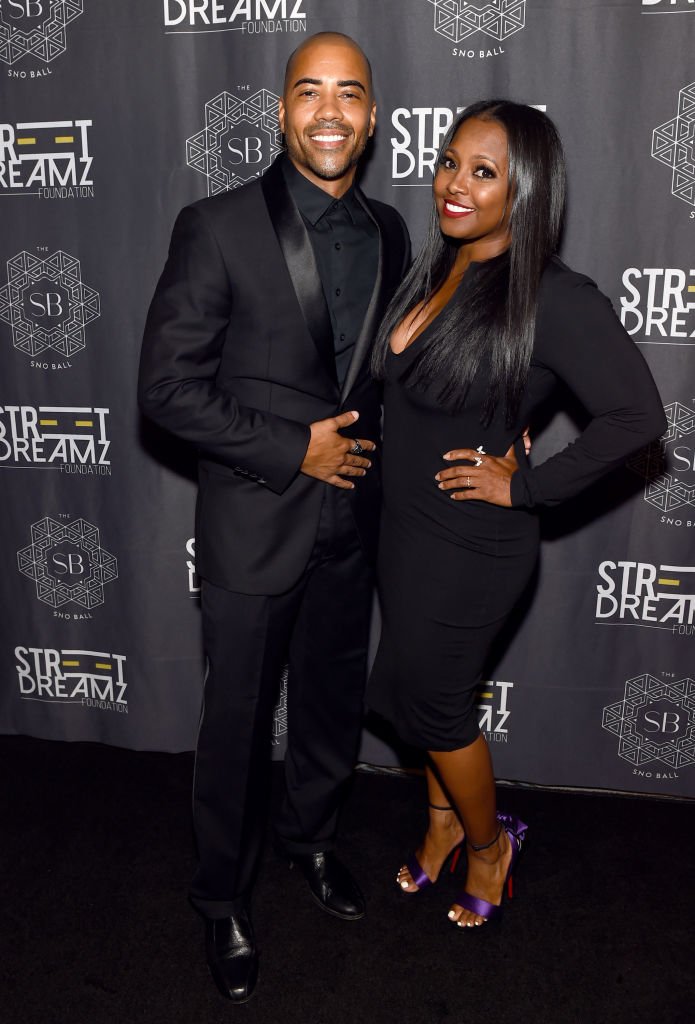 JAMES TAKES A TEST
The clip opened to show James, a TV star, indulging in a fun time as he rocked a bright orange shirt. The star sported a big chain while flaunting his clean-shaven and flawless face. While he took the net worth filter, James sounded optimistic until the funny result appeared. He wrote in his caption:
"This [expletive] must be broken."
The net worth meter image read different whopping figures above James' head as he lightly kept up a positive outlook. Towards the end of the clip, Pulliam's lover was stopped in his tracks by the image that read $500,000.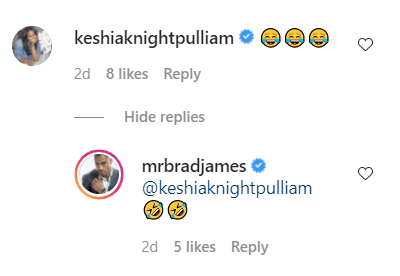 FANS' REACTIONS
In the comments, James' fans had a field day poking fun at him as they could not get over his startled reaction to the money calculator. While one follower asked him to be patient, another asked him to work harder. 
In an interview, Pulliam once stated that her failed marriage played a considerable role.
A third fan reeled with laughter as they shared that his facial expression was the highlight. One fan was more sympathetic as they agreed that the calculator was indeed broken. 
PULLIAM'S LOVE LIFE
Last year, Pulliam, a former child star, gave her fans a pleasant surprise after debuting her lover, James, on Instagram. The introduction came most sweetly as the duo was photographed in a romantic moment. 
James, who got Pulliam back into the dating scene, is a fellow star, and although they both worked on the set of several Tyler Perry movies, they didn't develop interest in each other until much later. 
FINDING LOVE AGAIN
In the last few years, the mom-of-one was in the news for her legal battle with her ex-husband, Ed Hartwell. They were locked in child custody issues after their lousy divorce. 
Hartwell and Pulliam were in and out of courtrooms over co-parenting hassles that had judges mostly ruling in her favor. These days, it looks like the star mom is over all of that as she moves on with her love life. 
In an interview, she once stated that her failed marriage played a considerable role in helping her figure out what she wanted in her next romantic relationship.