Watch Kevin Hart's Cool Son Hendrix Show His Boxing Skills Work Outing with a Coach in Home Gym
Kevin Hart recently took to social media to share a short video clip that documents his son, Hendrix showing off his boxing moves. The young lad had a coach with him who helped with the exercise. 
Everyone knows Kevin Hart has an affinity for boxing, and it seems his son, Hendrix has inherited it. Hart recently took to his Instagram page with a short video clip that captured his son going at the coach in a typical boxing sequence. 
The handsome boy was dressed smartly in a white t-shirt and blue pants and a pair of Nike sneakers. He had his brown-tinted dreads secured with a band atop his head and his gaze was focused as he struck out and evaded effortlessly.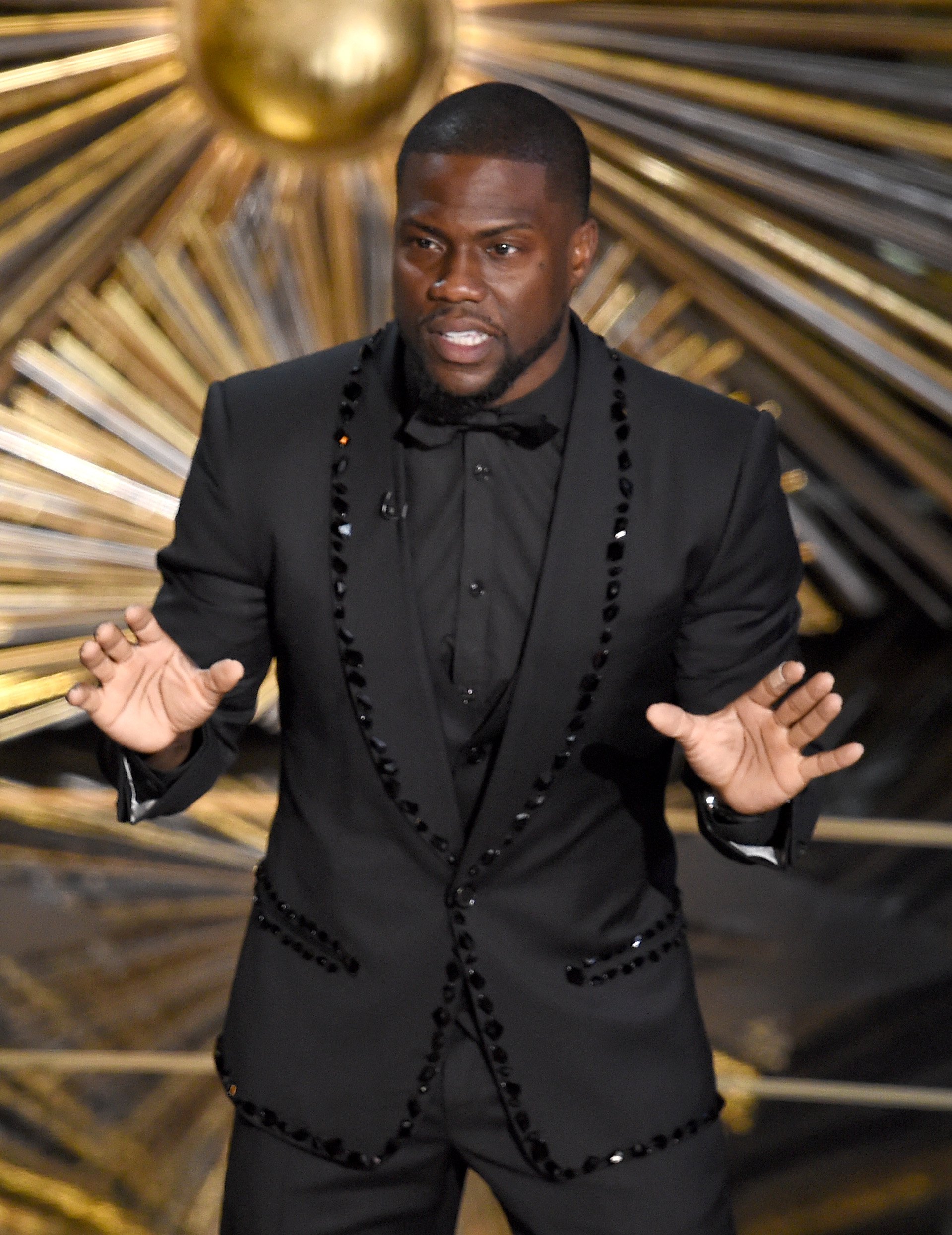 In the caption, Hart expressed pride at Hendrix getting better in the skill. He revealed how much he loved working out with the teenage boy before going on to send a clear message to his fans in hopes of clearing any misconception. He wrote: 
"My little man is getting better...Love working out with this guy.P.S My son is not a boxer & he's not trying to be....we do this for exercise."
Hendrix is Hart's son with his former wife, Torrei Hart. The ex-couple also share an older daughter named Heaven. The pair were married in 2003 and were separated in 2011. Since their divorce, Hart has maintained partial custody of his kids and he enjoys a good relationship with them. 
After undergoing an emergency back surgery, Hart dedicated several months to working his body back into shape.
HOW TORREI TOOK THE DIVORCE
Hart and Torrei's divorce was a very public affair and after it was done, Torrei went through a lot, including battling depression and suicidal thoughts. 
She had a more challenging time still when Hart found love again with his current wife, Eniko Parrish. Their love story was all over the news and Torrei found it difficult to accept him moving on. 
Torrei was able to heal thanks to the support she got from her family and children. Hart married Parrish in 2016 and together, they have two kids, son Kenzo and daughter, Kaori.
CELEBRITIES ARE KEEPING FIT
Since the quarantine began, different celebrities have posted their workout routines on their social media pages. Hart belongs in that category and has been sharing some of his practices on his Instagram page. 
In February, he shared a video that captured him beefing up his boxing skills with a coach's help. He looked in great form as he sparred with his trainer which is surprising because he had been in an accident a couple of months earlier.
After undergoing an emergency back surgery, Hart dedicated several months to working his body back into shape and he succeeded.
It's a pity the famous actor has clearly stated he is not interested in boxing as a sport because, with his persistence, he would have been a force to reckon with.