'Little Women: LA' Star Terra Jole Shows off Her Cute Bracelet with Her Family's Initials
"Little Women: LA" Star Terra Jole celebrated dwarfism awareness month with a cute picture of her sentimental family bracelet shared on her Instagram page.
Every October, people celebrate Dwarfism awareness month, and for Terra Jole, it was more reason to celebrate her family. The reality star shared a picture of a cute meaningful family bracelet on Instagram, wring:
"October 1 marks the first day of #dwarfismawarenessmonth ??. Every day this month, I look forward to sharing something about dwarfism."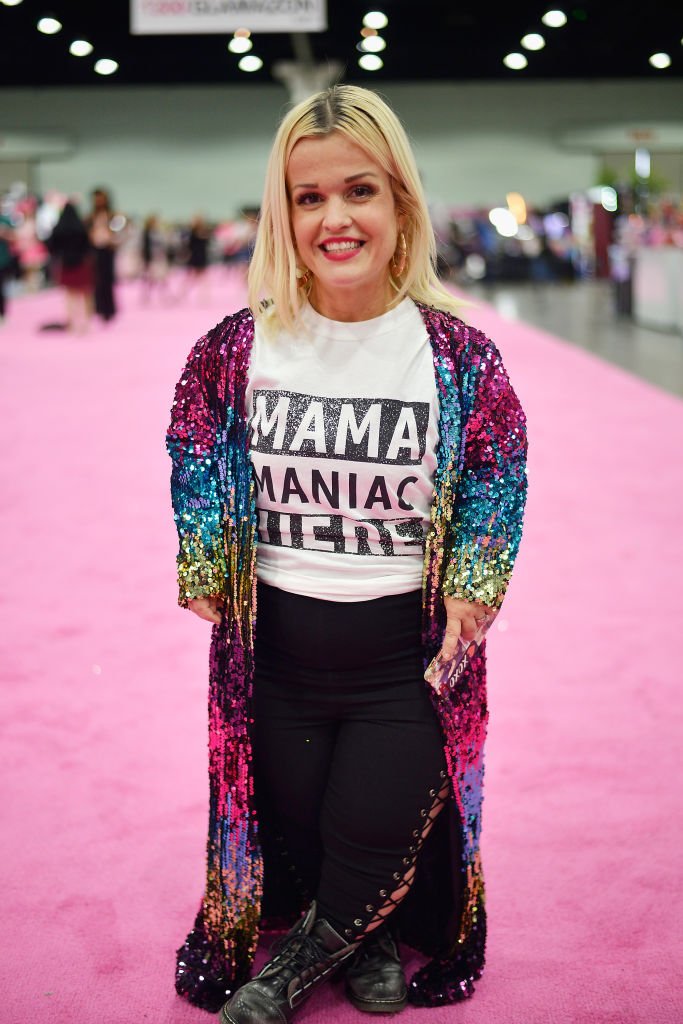 For the first day of dwarfism awareness month, Jole decided to share an interesting fact about her family. She wrote that everyone in her family had dwarfism even though she and her husband, Joe Gnoffo, had average height parents.
The reality star concluded her caption by telling her fans that she kept it simple and would bring another fact the next day. 
Her caption accompanied a photo of her wrist, which sported a green dwarfism awareness month wristband and a gorgeous beaded bracelet with her family's initials. 
The letters "TJPGM" stood for her name, her husband, Joe, and their kids' names, Penelope, Grayson, and Magnolia. 
Jole expressed her concerns for her daughter, Penelope.
Jole and her husband, Joe Gnoffo, welcomed their youngest earlier in the year. The reality star did a great job documenting her pregnancy journey on social media for her fans and followers.
The beautiful baby girl was born on March 11, and her parents were absolutely in love. Late in March, the 40-year-old announced to her almost 1 million followers that their little one had arrived. She wrote:
"There's a lot to say about life right now. Over joyed we can share Magnolia August to the world!!"
The touching announcement post showed an intimate photo of Jole and Gnoffo snuggling close to their newborn right after she was delivered.
Gnoffo, the proud dad, also exclusively gushed about their latest family member to Daily Mail, expressing how their two older kids, Penelope and Grayson, were the best older siblings to their little girl.
In March, Jole expressed her concerns for her daughter, Penelope, 5, and the fear that she would be held back from her milestones because of her dwarfism.
As for her son, Grayson, she worried very much as well. The 4-year-old had the same form of dwarfism as Gnoffo, pseudoachondroplasia, which was a bone growth disorder. 
The mom knows that her boy's journey was not going to be easy, and even though she is worried about Grayson, she would be with him every step of the way. Jole makes such a great mother.