Check Out Iggy Azalea as She Debuts Dramatic Buzz Cut & Gives Glimpse Shaving Her Red Dyed Hair
Rapper Iggy Azalea made jaws drop as she switched up her signature blonde locks and debuted a fiery red-dyed hair cut. Azalea shared a video of her shaving her hair.
Iggy Azalea knows how to turn heads with her daring looks, and her latest antics on social media are proof of that. Yesterday, the Australian rapper caused a buzz on social media when she made fans believe she shaved her hair. 
Azalea started with a Tik Tok clip of her in front of a bathroom mirror while holding a clipper. The "Fancy" crooner donned a body-hugging beige tank top with grey sweats and had her signature blonde locks flowing down her shoulder with full makeup.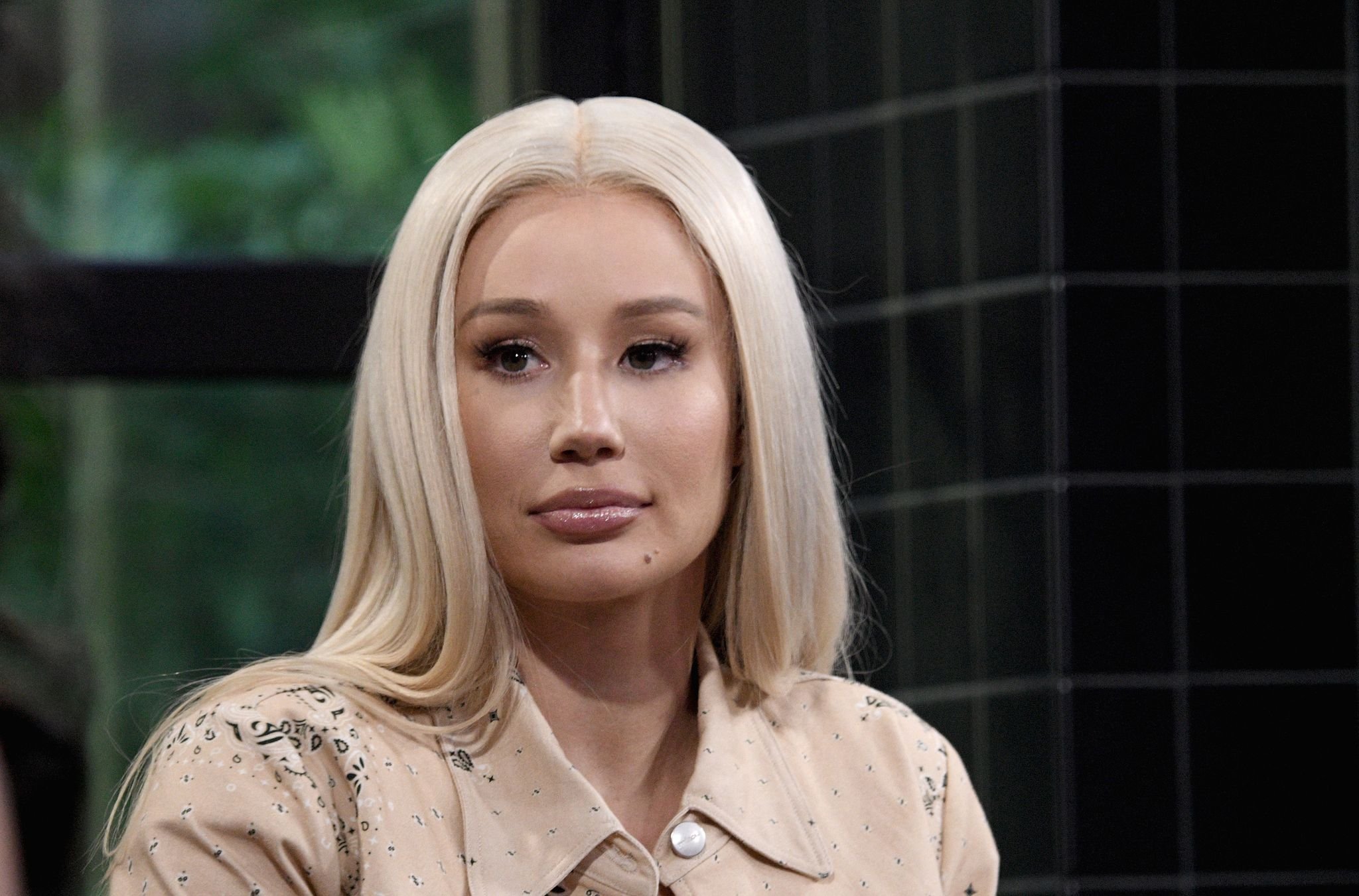 In the background was the popular Tik Tok sound that said, "girl, don't do it. It's not worth it." The rapper looked shocked and pretended like she wasn't going doing to cut her hair. She mouthed the words:
"I'm not going to do it, girl. I was just thinking about it. I'm not gonna do it."
The scene then changed and the video cut to show Azalea rocking a daring, fiery red hair cut as she said, "I did it."
The 30-year-old then took to her Instagram stories to give fans the details of the dramatic hair makeover with a video of her in the salon while a stylist shaved the red hair. Quenching the curiosity of fans, if she truly shaved her hair, Azalea wrote a caption stating that it was a wig she shaved. 
A few months ago, Azalea made headlines when she shocked the world and disclosed she had a son.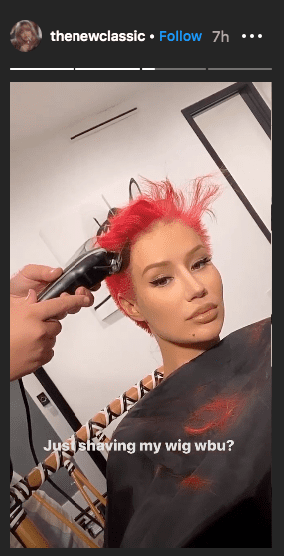 It is believed that the rapper was preparing for a photoshoot, hence the reason for the look. However, Azalea didn't give any significant details.
A few months ago, Azalea made headlines when she shocked the world and disclosed she had a son. In July, the Grammy-nominated artist revealed in a now-deleted Instagram post that her baby boy's name is Onyx. 
Alongside the clip, which displayed the words "Amethyst and Onyx," which is Azalea and her son's name, the tot was heard making sounds.
The news of Azalea's child first surfaced in May when DJ Akademiks shared on Instagram that the rapper and her boyfriend Playboi Carti welcomed a son.
It remained speculation for a while until Azalea confirmed it with a post on her Instagram story, where she explained that she felt anxious to share the news with the rest of the world. Azalea noted that she wanted to keep her son's life private before declaring her undying love for him. 
As Azalea is enjoying motherhood, she plans to continue entertaining her fans with her music. In May, she revealed on Twitter that she was working on her third studio album. It will be her next project after her December 2019 EP, "Wicked Lips," failed to garner critical acclaim.