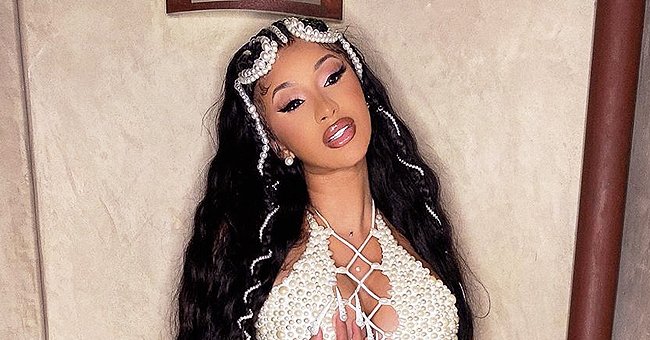 Instagram/iamcardib
Cardi B Says She Has an Expensive Problem While Showing off Her New Birkin Bags
Artists have boatloads of cash and many of them take the time to spoil themselves. Rapper Cardi B has been doing much of that lately and she let her fans know how she has been living.
Over the weekend, rapper Cardi B shared a video on Instagram where she showed off an impressive collection of Birkin bags. It is quite evident that the rapper has exquisite taste.
As the Instagram clip showed, Cardi flaunted three bags. The first was a pink customized Hermès Birkin by Privé Porter with over 30,000 diamonds around it while the second had the military camouflage print.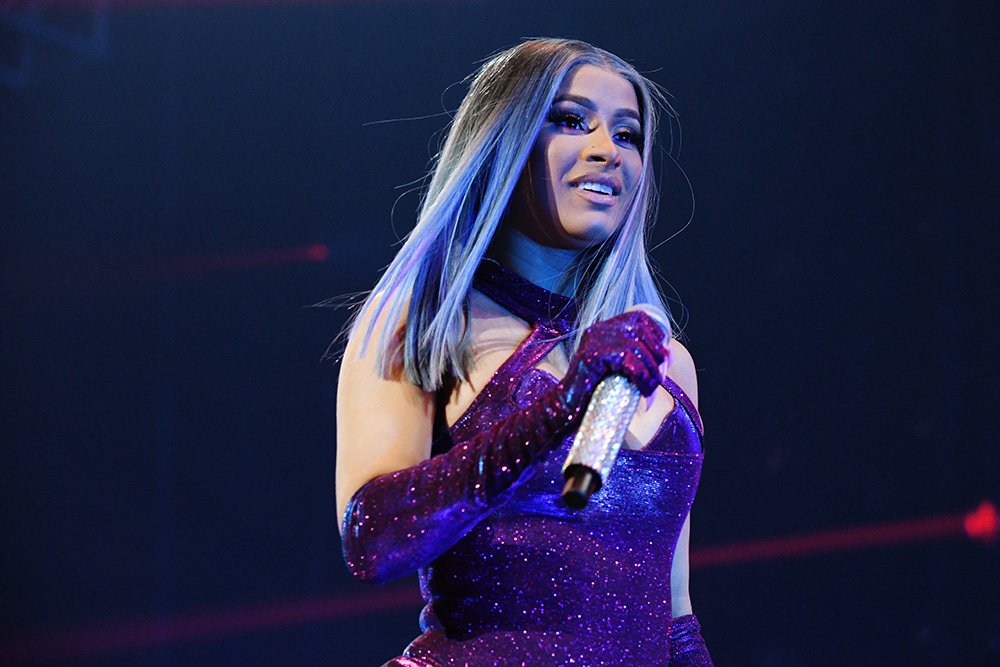 Cardi B performs at the 7th Annual BET Experience at L.A. Live Presented by Coca-Cola at Staples Center on June 22, 2019. | Photo: Getty Images
As for the third, it was most likely the cutest of the set. The bag was a beautiful combination of pink, yellow, red, and brown. The bags also seemed to come at a pretty steep price.
Of course, with numerous hit songs in her catalog, Cardi can pay for them. The rapper captioned the post:
"I got a [sic] Expensive problem ? in love tho......I ain't getting nomore this month."
According to reports, the Hermès Birkin costs $65,000. As for the third, it was a "Sunrise" Rainbow Birkin costing about $39,995. It is unclear how much the camouflage bag costs. However, given the cost of the other two and Cardi's taste, it should command a pretty penny as well.
Cardi has always been one to love the finer things. The rapper, however, has a particular love for bags. She has also apparently taught her daughter, Kulture to love them too.
A couple of weeks ago, Cardi filed for divorce from Offset after yet another cheating allegation.
Earlier this year, a video showed Migos rapper and Cardi's baby daddy, Offset gifting their daughter, little Kulture a pink Birkin bag to match her birthday outfit.
While some criticized the gift by claiming that it was too expensive, Cardi quickly defended Offset and Kulture. As she explained, it was important for her daughter to look cute – just like her.
While Offset might have been a doting father to Kulture, his relationship with Cardi appears to be on the rocks at the moment. Weeks ago, Cardi filed for divorce from Offset after yet another cheating allegation.
According to reports, Cardi had reportedly caught her husband cheating and sending sultry texts to other women several times. While she tried to brush them aside, it became unbearable.
This is not the first time that the couple will split due to cheating allegations. Offset's infidelity has led to at least two public breakups.
While the pair have always gotten back together, it appears that this is the last straw for Cardi. She has officially filed for divorce and seems ready to move on.
Please fill in your e-mail so we can share with you our top stories!