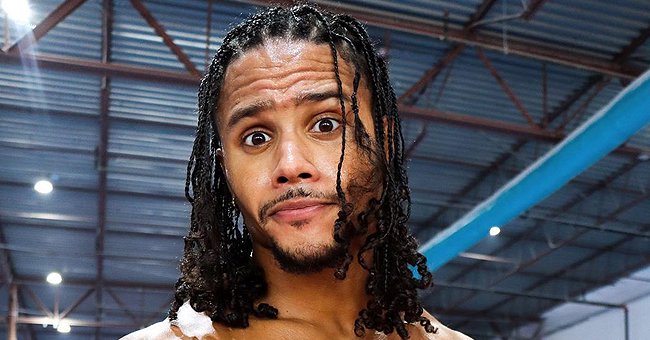 instagram.com/staceyervinjr
Simone Biles' Ex-boyfriend Stacey Shows off His Ripped Abs and Tattoos — See the Sizzling Snaps
Olympic champion gymnast Stacey Ervin, Jr., Simone Biles' ex-boyfriend, showed off his ripped abs and cool tattoos on social media while flexing his incredible gymnastics routine.
Stacey Ervin, Jr. proved that he is one of the most incredible athletes alive. Amid his recent split with artistic gymnast Simone Biles, Ervin looks like he's back in the gymnastics game, his first love.
On October 6, Ervin, 26, posted a photo and three short videos of himself going through a routine at Gymnastics USA. His solid muscles and six-pack abs left many fans speechless.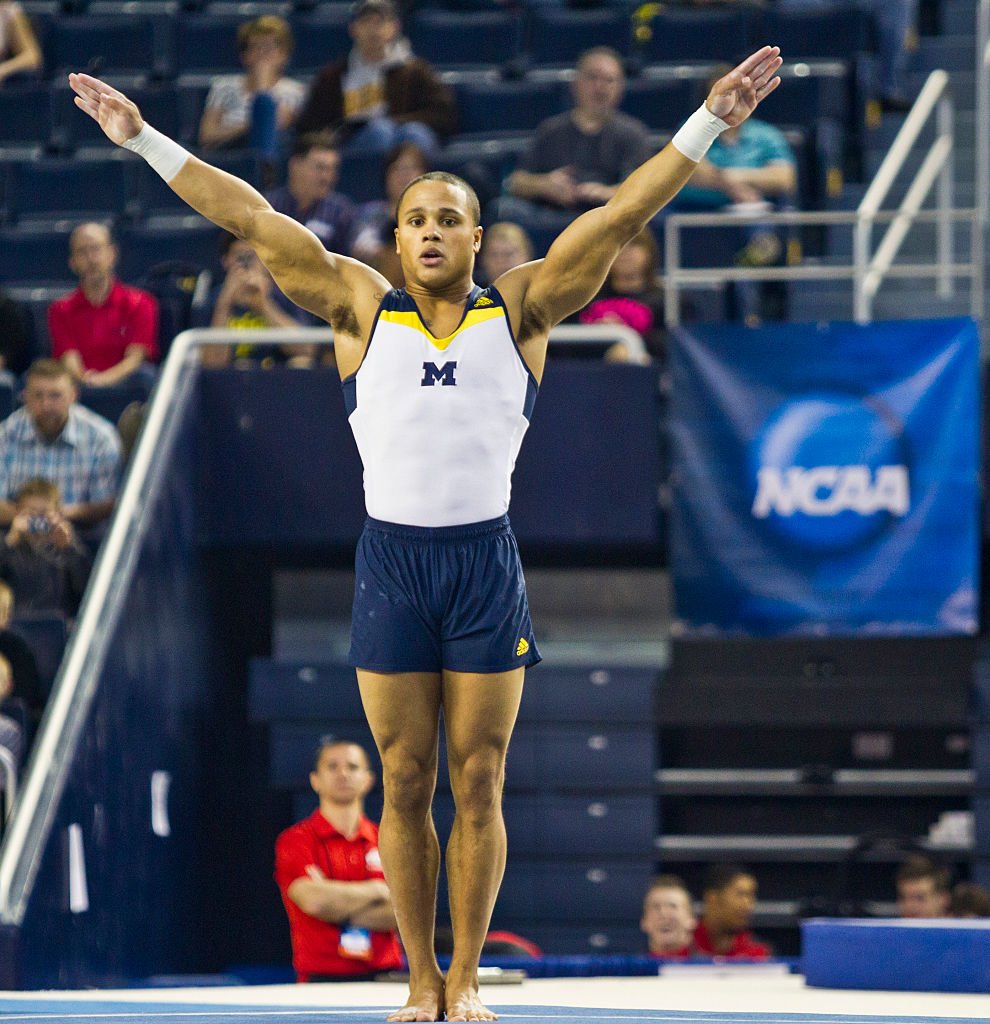 Olympic gymnast Stacey Ervin, Jr. shows off incredible routine during the 2014 national collegiate men's gymnastics championship in Michigan. | Photo: Getty Images
In the picture, Ervin was shirtless. He proudly showed off his incredible physique, a result of his endless gymnastics training and routines.
While flexing his muscles, he also displayed his massive sleeve tattoo on his left arm. On his chest is an image of a pair of hands clasped in prayer and a paragraph written in cursive.
He also has a bold letter "M" on his side and another tattoo design on his left arm. He likewise showed off his amazing shoulder-length braids.
In the first video, Ervin is seen performing continuous somersaults in one go. In the following clips, he showed a routine on a pommel horse and another performance with the rings. He said:
"Gymnastics training today, & it was just as challenging as I expected. Always fun to get back to the roots! ?"
Many fans were impressed with how buff the gymnastics star is. One of the fans said that Ervin could pass off as a Greek god of the mortals.
Focusing on his career seems to be a way for the athlete to move forward in his life after Biles revealed in a Vogue interview that they had broken up in March. The former couple was in a relationship for three years.
Many fans speculated that the pair's romance turned sour when Ervin did not greet the 23-year-old artistic gymnast on her birthday on March 14. Biles shared that their break-up was "for the best."
After Biles confirmed her relationship with Owens on Instagram in August, the pair seemed happy with each other.
Despite their split, Ervin appeared to have become bitter after Biles found a new man in her life, NFL star Jonathan Owens. He allegedly still threw a shade at his ex-girlfriend recently.
After Biles posted a sweet picture with Owens online, Ervin took to Instagram to share a picture of a white woman, his alleged attempt to shut Biles down. Many fans were displeased by his behavior.
Amid Ervin's issues, Biles seems unbothered by his recent behavior. After Biles confirmed her relationship with Owens on Instagram in August, the pair seemed happy with each other.
As she continues to display her affection to Owens, Biles has also kept her fans updated with her beautiful adventures with her new beau. The new couple has been spending time together in Los Angeles.
Amid the coronavirus pandemic, Biles still maintained her toned physique. She shared on Instagram a picture of herself in a floral bikini, flaunting her belly piercing and rock-hard abs.
Please fill in your e-mail so we can share with you our top stories!