Mars Will Be Closer to Earth This Week Than It Will Be for Another 15 Years
Mars will make its nearest approach to Earth this week, which will be the closest approach the red planet will be making until 2035. 
These are exciting times for space lovers with the news that Mars is coming closer to earth than it will ever do for another fifteen years. 
One needs not to worry about both planets' proximity during this time as they will still be 62.07 million kilometers away from each other, meaning Mars' close approach is merely relative.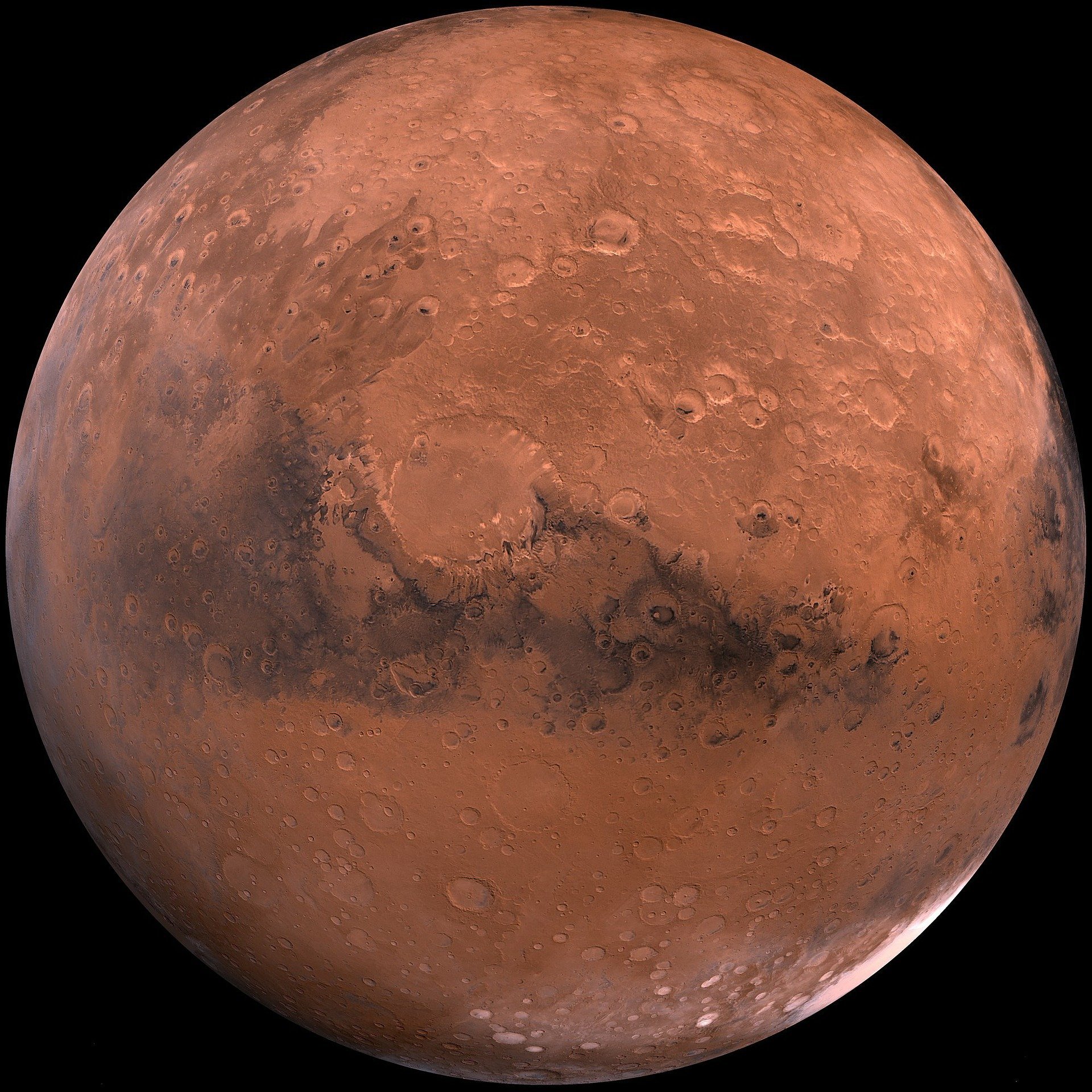 The event, which is also known as the "Mars Close Approach," occurs biennially. It follows both planets as they move relative to each other in their revolutions around the sun.
When there is an alignment between the Earth, Mars, and the Sun, Mars will become visible for most of the night in the earth's southern sky, being brightest around midnight. NASA said: 
"When Mars and Earth are close to each other, Mars appears very bright in our sky. It also makes it easier to see with telescopes or the naked eye."
Mars over Toronto. It won't be this close to Earth again until 2035. https://t.co/YSfUBob13B (great photo by friend Andrew Yee!) pic.twitter.com/Th9Y6CCLNT

— Chris Hadfield (@Cmdr_Hadfield) October 6, 2020
This exceptional viewing experience happens only once in 15-17 years. To get a good view of the red planet, space lovers need only to go outside and look up to the sky. 
However, the view they will get depends on the local lighting and weather conditions present in their respective locations. 
The Mars Close Approach is not the only solar phenomenon space lovers will be looking forward to in October.
I feel so close to you right now. #Mars and Earth haven't been this near since 2003, and won't be again until 2035! Look to the south tonight to see the Red Planet shining bright. https://t.co/2R4uKiIPsQ pic.twitter.com/d6N3C0y8Rx

— Curiosity Rover (@MarsCuriosity) July 30, 2018
Despite the Mars Close Approach being a biennial event, the distance between the Earth and Mars never remains the same due to the planets' elliptical orbits and gravitational tug. 
The distance between both planets increases or decreases every two years, while they change their upward or downward direction every seven to nine years. 
#Mars close approaches happen every ~26 months (next is Dec 2022) a factor that plays a role in selecting when to launch missions to Mars. #ExoMars will launch in Sept'22, also taking into account #weather at Mars and the type of launcher.
👉https://t.co/dZ6B0Ro7aG pic.twitter.com/F5hRRo8Yhm

— ESA Science (@esascience) October 6, 2020
In 2003, Mars came nearest to the Earth when it was 55.8 million kilometers away, the closest it had been to earth in 60,000 years. The next time it will get that close will be in the year 2287. However, the minimum distance between the two planets is 54.6 million kilometers. 
The last close encounter between Mars and Earth occurred in July 2018 when the red planet was only 57.6 million kilometers away from earth, the closest it had been since 2003. 
Don't miss out on seeing #Mars tonight - the closest approach until 2035. Earth is overtaking on the inside...📷@naturalworldpix 📷@NASAJPL #astronomy pic.twitter.com/JDMNyzMmPi

— Tim Peake (@astro_timpeake) October 6, 2020
The Mars Close Approach is not the only solar phenomenon space lovers will be looking forward to in October as there will also be shooting stars to savor. 
A stunning Orionid Meteor Shower will give the world a dazzling spectacle with hundreds of shooting stars expected in the skies this month.
There will be around 15 shooting stars per hour.https://t.co/aSHZnbel9F

— matadornetwork (@MatadorNetwork) September 30, 2020
The Orionid Meteor Shower occurs when planet Earth passes through a stream of debris from Comet Halley. The phenomenon will occur from October 2 through November 7, peaking on October 22.