Fans Say Serena Williams Looks like She Is Pregnant Again in New Photos for Vogue
Fans of the legendary tennis player, Serena Williams, believe that she might be pregnant with baby number two as she shares new pictures she took for a Vogue Magazine cover.
A picture, they say, speaks a thousand words, and although it is almost impossible to know what is going on entirely, an image can give a hint.
Fans of Serena Williams are not slowing down about their theory that the tennis champion is expecting another child soon. They believe that there is a hint about a second pregnancy in the new pictures she shared.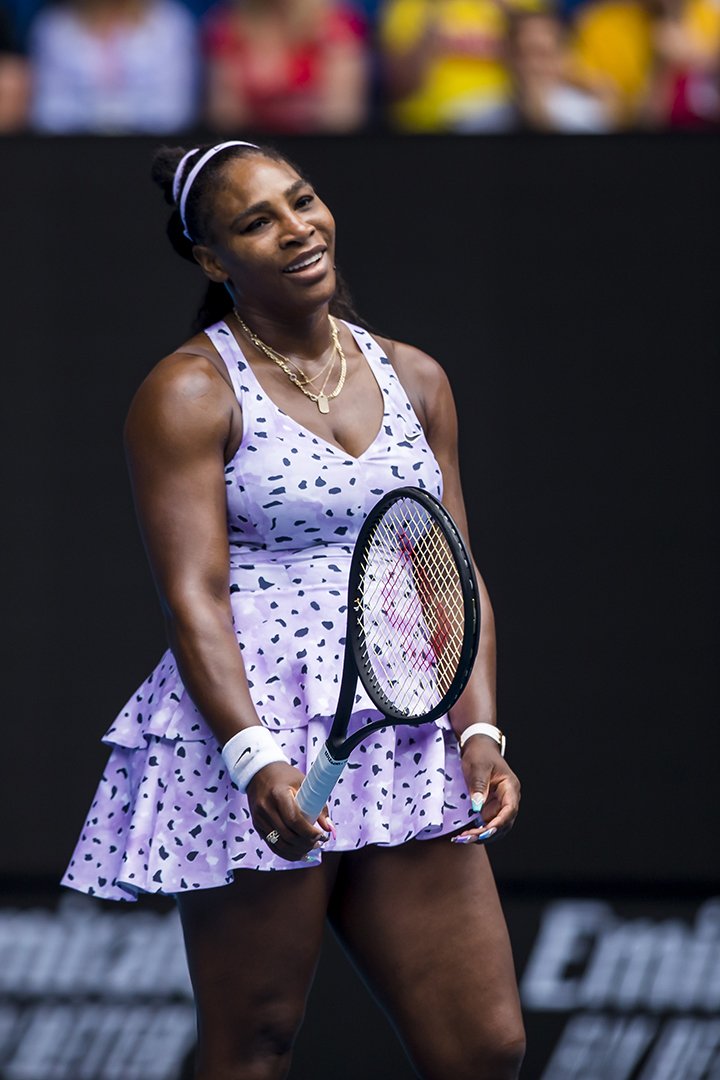 Taking to her Instagram account, Williams shared pictures of herself posing for the cover of Vogue Magazine and her fans were quick to analyze the pictures with some stating that she looked pregnant. One person said:
"Girl, You look like you are pregnant again! If so, hope it is a boy."

Another fan also expressed the same sentiment, although this time, this fan was sure that Williams was six months gone into the pregnancy and was doing a great job of hiding it from the public eye.
Other fans also commented that Williams looked pregnant, and they were excited at the prospect of her welcoming a second child after giving birth to her daughter Alexis Olympia in September 2017.
She intimated that she would prefer to give birth to another girl child. 

One of the pictures Williams shared featured her sitting on a blue-covered floor wearing a dark green gown while draping a black and silver-lined coat across her shoulders. She finished the look with oxford female shoes and her hair styled to one side.
Another image she shared showed off her well-toned arms in a sleeveless body-fitting gown. In this shot, Williams had her hair twisted and styled atop her head as she looked at the camera with a fierce look on her face.
Williams then shared a final picture that showed her on the cover of the British Vogue Magazine, where she was wearing a white one-sleeved gown. With minimal makeup and a smirk across her lips, Williams' pose oozed off power and strength.
Although there was no confirmation from Williams about her fans' claims, the tennis star had once shared that she was open to the idea of giving birth to a second child after she welcomed Alexis Olympia. 
She intimated that she would prefer to give birth to another girl child before giving birth to a male child because growing up, she spent most of her time with girls surrounding her.
Besides being a legendary tennis player, adorable mother, and loving wife, Williams is also a fashion icon. Over the years, she has served top-notch and outrageous fashion styles to her fans and lovers.
It is no wonder that in her talk with Vogue, she highlighted that she loves representing beautiful Black women who are confident in their skin or those who need to learn that there is confidence in being Black and beautiful.
Ultimately, the new edition of Vogue that is set to hit the stands in November will see Williams answering questions and giving light to issues about being confident in one's skin.