See Kylie Jenner, Vanessa Bryant, Kenya Moore and DJ Khaled's Cute Moments with Their Kids
Among many celebrity parents who heavily dote on their bundles of joy, stars like Vanessa Bryant, Kylie Jenner, Kenya Moore and DJ Khaled have a remarkable stance. Here's a look into how the top stars handle parenthood.
It is evident that celebrities most often have their plates filled with work schedules, events, and thriving gigs. However, some go out of their way to spend time with their mini-mes.
Public figures like DJ Khaled, Kylie Jenner, Kenya Moore, and Vanessa Bryant are parents with this outstanding quality and they never shy away from showing off their kids. Here's how the star parents get by.
DJ KHALED ENGAGES HIS SON
For the superstar DJ Khaled, enjoying leisure time at the pool with his cherished kids is never underestimated. He also sees the need to have a cute conversation with his first child, Asahd, and the duo is nothing but perfect.
In one of his many Instagram show-offs, the award-winning music producer and Asahd warmed hearts with their discussions on pizza preferences. Here, the little boy donned a PJ mask outfit while his dad paid rapt attention to his words.
MOMENTS WITH BRYANT
Fans would reckon that family is everything for Vanessa Bryant and after the death of her hubby, Kobe, and their 13-year-old daughter, Gianna, the star mom has put in more effort into being strong for her other kids.
Recently, she and her daughters have been showing off mom-daughter moments on social media. One of their moments together showed her oldest daughter Natalia sweetly tumbling little Capri. Vanessa also recently treated her girls to a nice time while vacationing with her pals Ciara and Lala Anthony.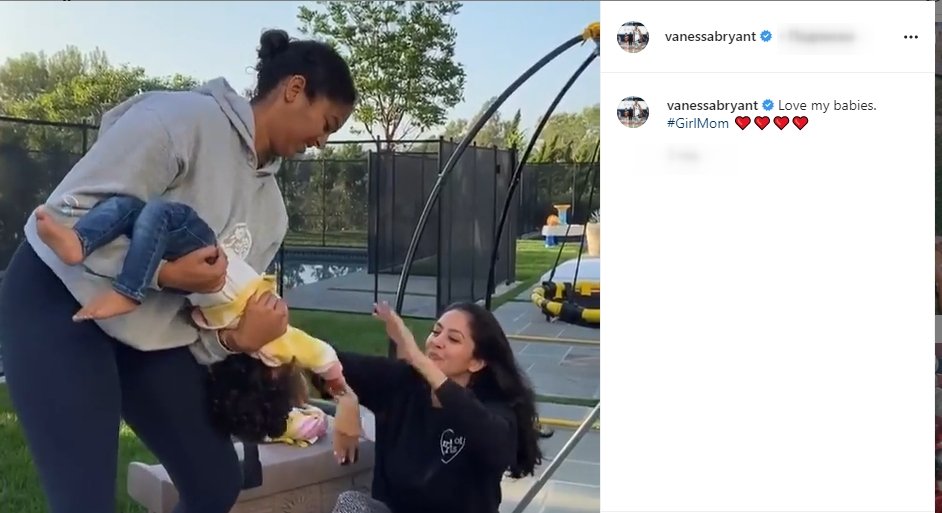 MOORE AND BROOKLYN
Moore's fertility issues are part of her journey to motherhood, but she knew it was worth it after giving birth to her daughter, Brooklyn Daly. Moore's delight centers around displaying the toddler's sweet moments with family.
Many parents price precious moments like a baby's firsts, and this was what Moore portrayed in her latest Instagram post. The proud mom-of-one sweetly channeled her daughter's adventurous side by teaching her to fly a kite and they made fans on the timeline drool with affection.
KYLIE AND STORMI ARE BESTIES 
The lovely Stormi is her reality star mom, Jenner's pride, and the duo is almost inseparable. During a recent update, the pair warmed hearts while baking Halloween cookies.
Jenner and the toddler rocked similar colorful two-piece outfits as they enjoyed each other's company. On social media, many fans commended her after viewing Stormi's sweet personality.
One of the duo's recent adventures had them taking a trip to a farm in Moorpark where they posed for heartening photos flaunted on Jenner's Instagram story. 
While the Kylie Cosmetics founder enjoys motherhood she goes all out to splurge on her kid. Stormi's wardrobe and accessories are estimated at a whopping £42,500.