Louis Gossett Jr, 84, Discusses His Life and Being Relevant in Hollywood after More Than 6 Decades
Legendary American actor Louis Gossett Jr, in a recent interview, opened up about his life and experiences in the Hollywood movie scene as a relevant actor after more than six decades.
In a recent interview, American actor Louis Gossett Jr. opened up about his life and Hollywood experiences. He revealed what it felt like to be relevant after more than six decades in the scene.
Gossett kick-started his acting career at 17 when he landed the lead on Broadway drama, "Take a Giant Step," in 1953. Though he disclosed that he had first wanted to be a basketball player, acting had been his higher calling.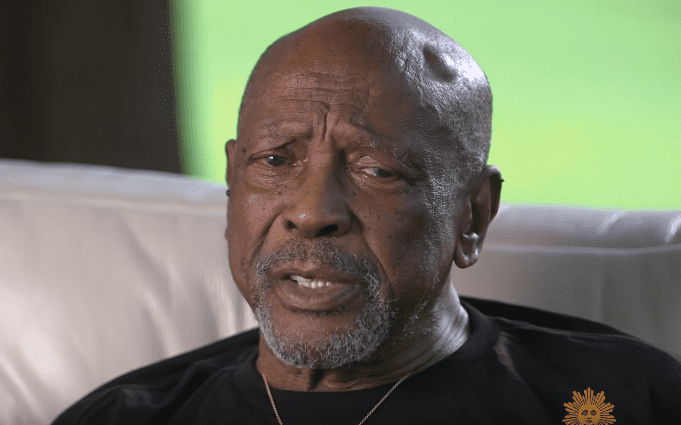 However, the star decided to stick to acting after he joined the cast of 1959's Broadway show, "A Raisin in the Sun" with Sidney Poitier. After that, Gossett became a household name and stamped his name on the hearts of many. 
In 1977, he won an Emmy for his role as "Fiddler" in the famous miniseries, "Roots." He also won an Oscar for playing the role of Sergeant Foley in "An Officer and a Gentleman." The actor revealed: 
"I had to go down to a Marine Corps recruiting division where the drill instructors trained. I learned how to do it pretty quickly — and I got an Oscar for it!"
In the words of one of my favorite business men "I got to say, today was a good day" @icecube @HBStudioCafe pic.twitter.com/EyZ9aXeIzj

— Louis Gossett Jr. (@LouisGossettJr) August 8, 2019
When asked if he would retire from the movie scene, he said that acting was not a work, but a lifestyle. The star also admitted that he was amazed that he was still here and relevant at 84. 
Gossett's most recent movie feature was HBO's 2019 series, "The Watchmen." He is also set to feature in the yet-to-be-released movies, "The Last Rifleman" and "The Foster Boy." Also, in giving back to society, he started the Eracism Foundation to help curb racism. 
The star got caught up with the fame and lost himself to the parties, nightclubs, and addictions.
Mandela Square in South Africa. #Mandela100 #NelsonMandela pic.twitter.com/6ml8GizdWy

— Louis Gossett Jr. (@LouisGossettJr) December 13, 2018
The star was born in 1936 and grew up in Coney Island, New York, surrounded by friends and families who loved one another. In an interview last year, he opened up about his early family life and revealed that his grandmother raised him. 
In high school, the star had been the class president, and he revealed that his English teacher advised him to go into acting. He was jettisoned into the limelight, and over the years, he stacked for himself eight nominations for outstanding performances.
In 1978 and 1979, the star was nominated for his role as supporting actor in "The Sentry Collection Presents Ben Vereen-His Root" and lead actor in "Backstairs at the White House." 
In 1984 and 1987, Gossett was also nominated for the outstanding lead actor in a drama series and miniseries for his roles in "Sadat" and "A Gathering of Old Men," respectively. 
A BIG thank you to GWL Ice Cream Shack in Greenwood Lake, New York, for some of the BEST ice cream East of the Mississippi! https://t.co/I0rUZPfqIR pic.twitter.com/e2aP6j95CM

— Louis Gossett Jr. (@LouisGossettJr) May 18, 2018
However, with his successes came many excesses. The star got caught up with the fame and lost himself to the parties, nightclubs, and addictions. He revealed that the farther he went down that path, the worse it got. 
Fortunately, Gossett fought his way out of that life and has never been better. He also added that the best thing anyone could do was take care of themselves and one another since everyone needed each other.