Eddie Van Halen Dies: See Ozzy Osbourne's Emotional Tribute to the Legendary Rocker
Singer and television personality Ozzy Osbourne paid an emotional tribute to the late American musician and guitarist, Eddie Van Halen, who died on October 6. 
Ozzy Osbourne has paid a glowing tribute to the late Eddie Van Halen, who died on Tuesday. In the emotion-laden tribute, Osbourne said he was shocked when he heard of Halen's death because he was a really good man. 
Osbourne said it is always sad when someone like Halen passes. He explained that he and Halen had not been together for quite some time and that the last time he saw him was during his (Osbourne's) last official Black Sabbath tour in 1979.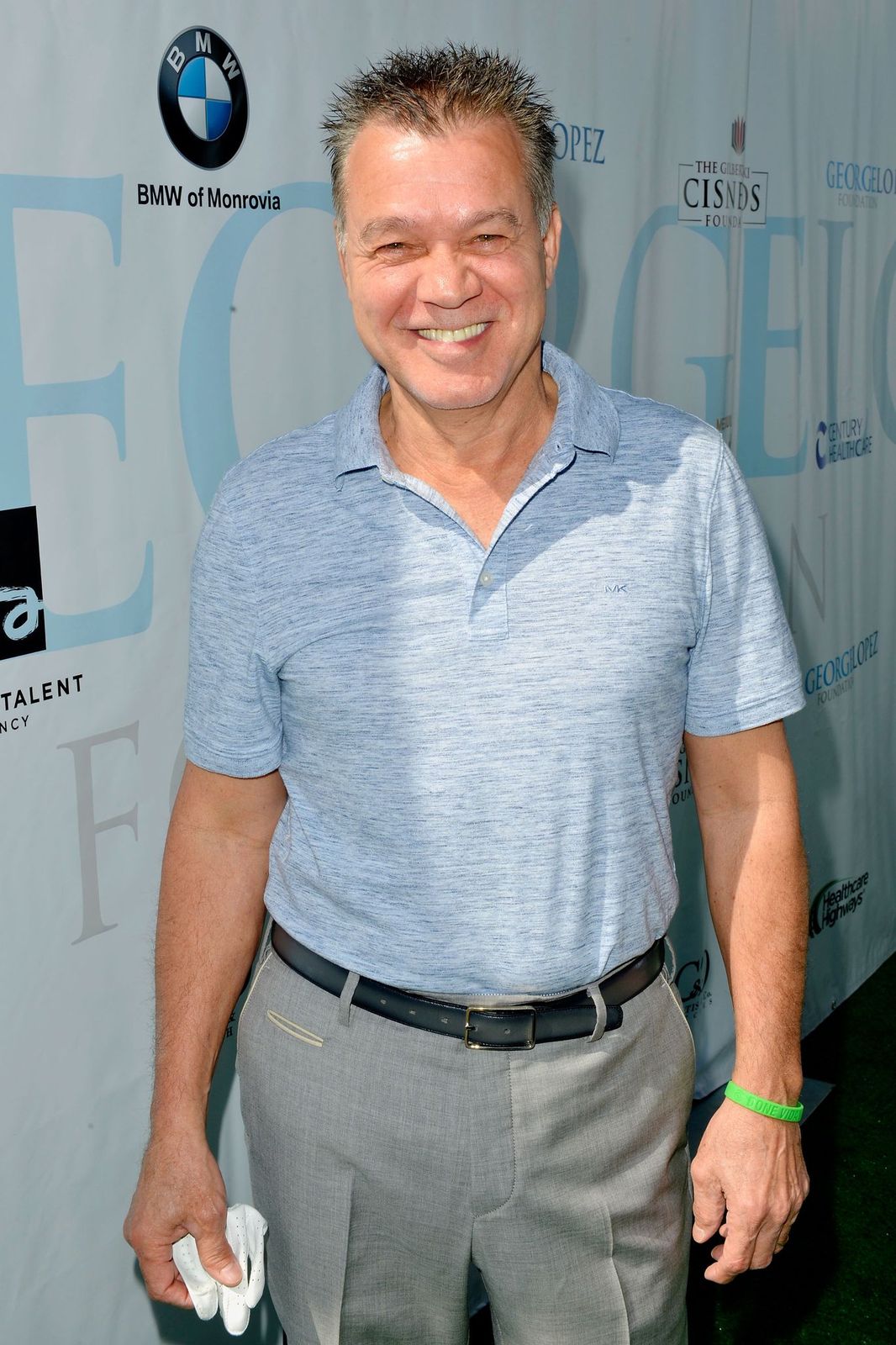 Osbourne said it was always fun hanging around with Halen. The singer narrated how he loved watching Halen play the guitar, saying he has not seen anyone play as good as the deceased because of the emotion he puts into it. 
Osbourne described Halen's band as a great band that always brought energy to their shows and recalled one time he opened for them during "Monsters of Rock," describing it as poetic justice. Still gushing over Halen's guitar skills, Osbourne said: 
"He's so entertaining as a guitar player. He made it look like it was not difficult. He made it look like it was a natural thing."
In the concluding part of his tribute, Osbourne said everybody else tried to be Eddie Van Halen but that there could only be one. He added that only God knows what one have to do to be that good with the guitar. 
EDDIE VAN HALEN'S DEATH
Halen died on October 6 at 65 years of age after a long and arduous battle with cancer. The late singer's son, Wolf Van Halen, confirmed his father's passing in a tweet. 
Fans of Ozzy Osbourne's wife, Sharon Osbourne, became worried about her health due to the amount of time she has been spending in bed.
Wolf described his father as the best dad he could ask for, adding that every moment he shared with him on and off the stage was a gift. 
Concluding his post, Wolf said his heart was broken and that he doubted he could ever recover from the loss. Wolf's mom and Halen's ex-wife, Valerie Bertinelli, replied to her son's tweet with several heart broken emojis. 
October 6, 2020
An insider source also told PEOPLE that Halen's health had deteriorated over the past few days, with the cancer spreading to all his organs. Bertinelli, her son, Wolf, and Halen's wife, Janie Liszewski, were at the hospital at the time of the singer's death. 
SHARON OSBOURNE'S HEALTH
Meanwhile, fans of Ozzy's wife, Sharon Osbourne, became worried about her health due to the amount of time she has been spending in bed. Fans' concerns about Sharon's health came after her husband revealed he has been battling Parkinson's disease. 
Sharon updated fans about her health last month, saying she was okay and was only lying on the bed because she enjoyed lounging in the summertime with her dogs. She also shared a picture of her and her pet dog on the bed, saying she liked it there and was okay. 
Sharon and Ozzy Osbourne have been married for 38 years. They have experienced many highs and lows in their relationship but still maintain a close and exemplary couple, being there for one another at all times.