Meet Eddie Van Halen's and Valerie Bertinelli Only Son Wolfie, a Member of Van Halen Band
Late Eddie Van Halen left behind a legacy as one of the most iconic guitarists and greatest musicians to live. However, his most significant achievement is his son, Wolfgang Van Halen, who has followed in his footsteps. 
On Tuesday, October 6, the world lost an icon in the person of guitarist Eddie Van Halen. To many, he was a musical legend, but to Wolfgang Van Halen, he was daddy.
Eddie lived quite a successful life as a musician. He was listed as one of the top 20 best-selling artists of all time and inducted into the Rock and Roll Hall of Fame in 2007. However, of all these feats, being a father was the biggest.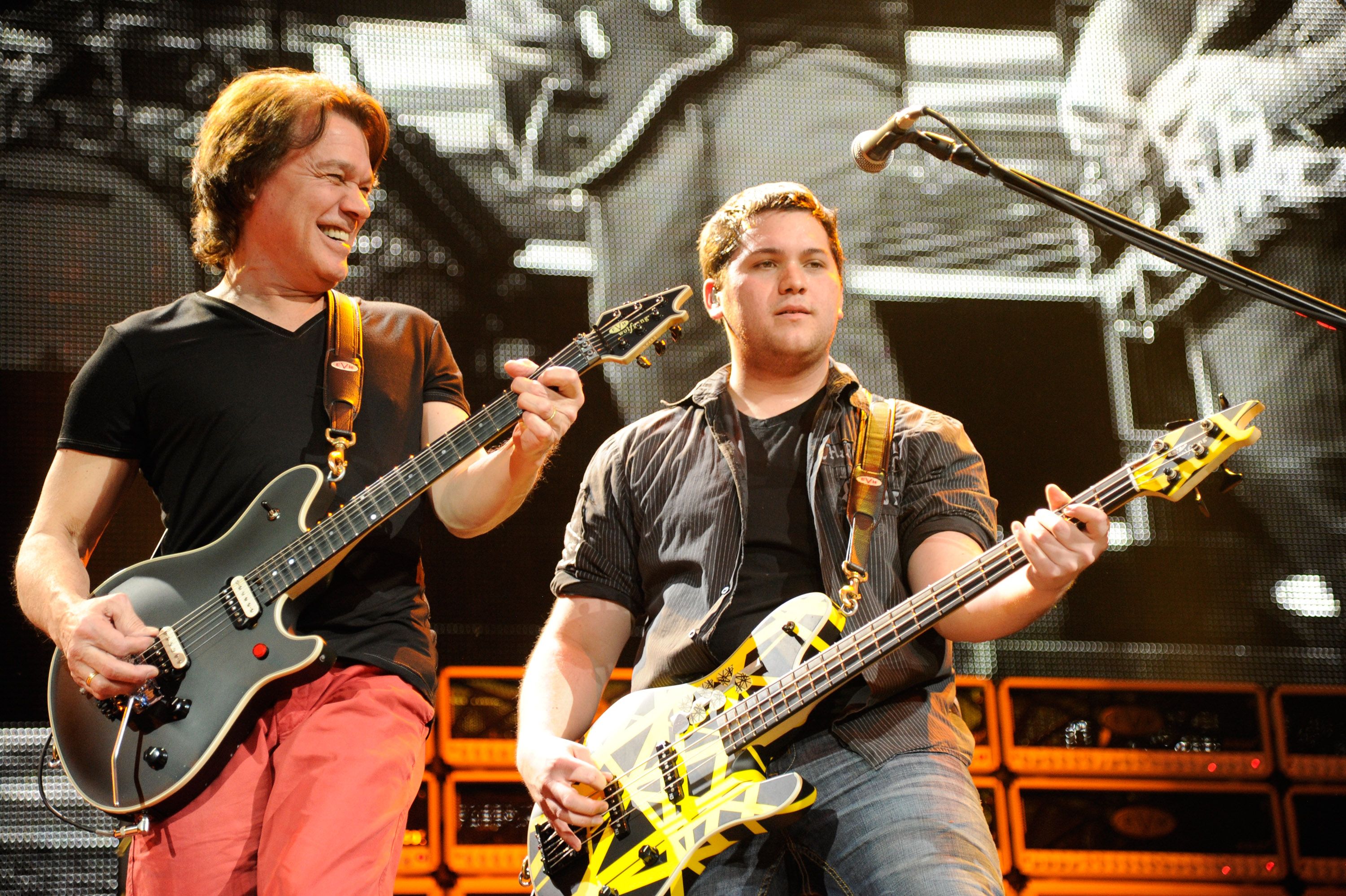 MEET WOLFGANG VAN HALEN
Eddie welcomed Wolfgang in March 1991 during his first marriage to Valerie Bertinelli. At 16 years old, Wolfgang followed in his father's steps and joined his band, Van Halen, as a bassist. He served as a replacement for Anthony Sobolewski.
Before joining his dad, the 29-year-old was part of the heavy metal band, Tremonti. For the late guitarist, he always knew his son would follow in his steps because, as a child, Wolfgang was drawn to playing with little guitars. When he is not playing with his father, Wolfgang has a solo career and is working on releasing his first project.
WOLFGANG MOURNS HIS FATHER
Wolfgang confirmed his father's death via a statement on his social media platforms. In the statement, Wolfgang revealed that Eddie passed away that morning after losing his long battle with cancer. Honoring the "Panama" crooner's legacy, Wolfgang wrote: 
"He was the best father I could ever ask for. Every moment I've shared with him on and off stage was a gift. My heart is broken, and I don't think I'll ever fully recover from this loss."
He concluded, expressing his undying love for his late father. In July, the only son of the music legend spoke about the impact of his father's legacy, calling it a gift and a curse. He explained that because of his name, people would be interested in his works. However, they might not enjoy it if it doesn't sound like his dad's tune.
Bertinelli was heartbroken about her ex-husband's death.
October 6, 2020
EDDIE'S MARRIAGE TO VALERIE BERTINELLI
Eddie and Bertinelli tied the knot in 1981, but after 26 years together, the duo called it quit in 2007. According to reports, the former lovebirds got married only eight months after dating, but their union hit a rock when the singer refused to quit drugs and partying.
However, the pair remained friends for the sake of their son, and Bertinelli even attended his wedding to his second wife, Janie Liszewski, in 2009. She tied the knot with second husband Tom Vitale in 2011, and the duo has remained together ever since.
Bertinelli was heartbroken about her ex-husband's death and replied to her son's tweet with a series of heartbreak emojis. Eddie will undoubtedly be remembered by his loved ones. May his soul rest in peace.