Tim McGraw Celebrates 24th Anniversary with Faith Hill — See His Romantic Post
Tim McGraw and fellow star Faith Hill are celebrating 24 years of marital bliss. To show reverence for his wife, McGraw warmed the hearts of many with a profound social media appreciation post. 
It is the celebration of love and the years of growing together for popular country music star Tim McGraw and his wife and fellow country music star, Faith Hill. 
McGraw commemorated their big day with a romantic note and playback of pictures chronicling their cherished moments together on his Instagram page.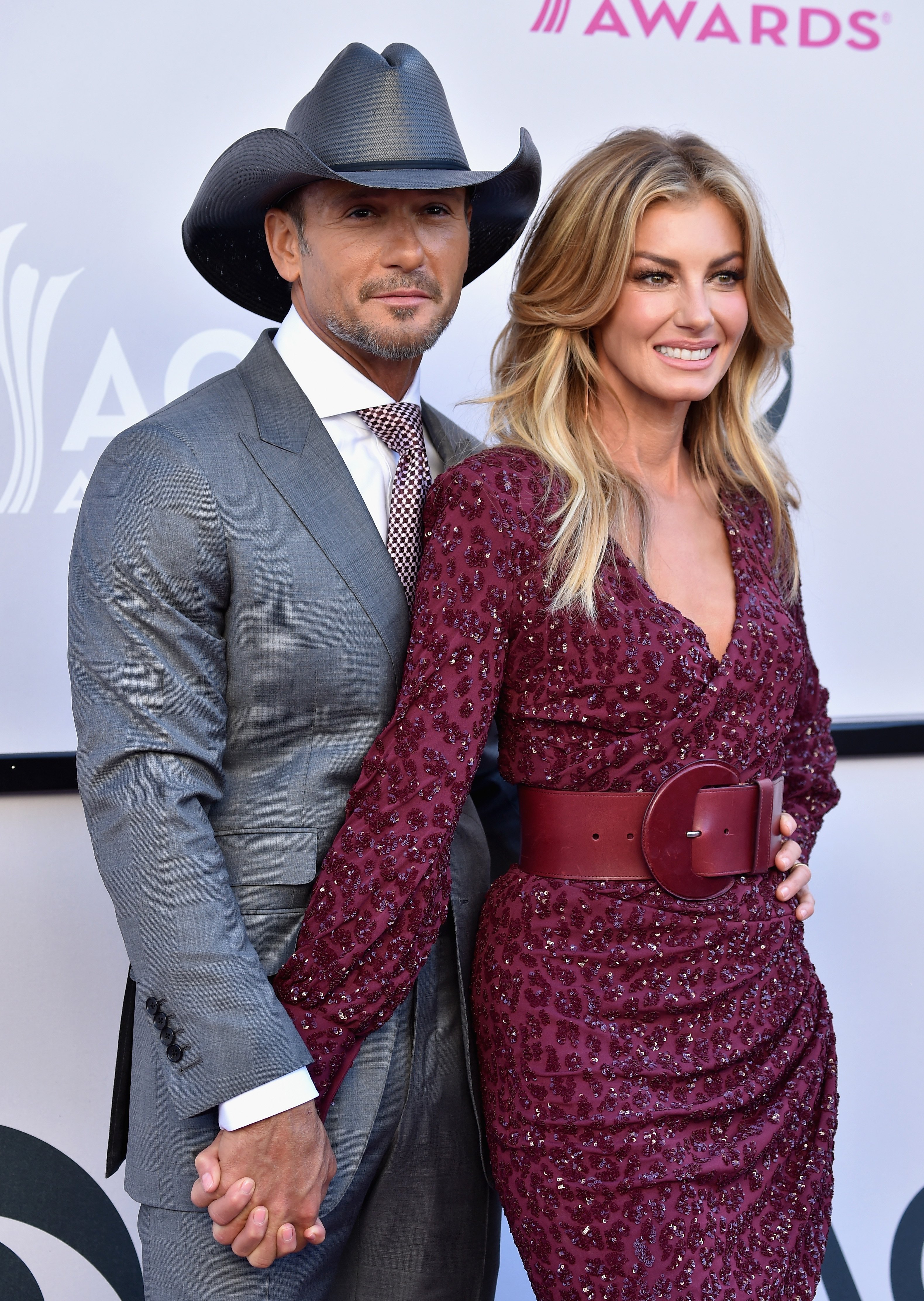 WITH LOVE, FROM MCGRAW
McGraw's post included a clip that displayed photos of him and his wife, retro-style, giving details and tidbits about their love life. He drove home his point with his song, "Hard To Stay Mad At." However, his caption could have brought anyone's heart into a puddle as he addressed Hill:
"24 years… these years have rushed by in a series of beautiful, painful, and unexpected moments… We have loved and laughed and cried…" 
The star took an emotional turn with his write up while praising his wife for staying strong through rocky times. He went on to commend Hill's motherhood while appreciating her for being the ideal "role model" to their daughters. McGraw concluded by cheering their love for more years to come. 
THEIR LOVE TIMELINE 
The couple first met in 1994 while at an event in Nashville. Bonding over their love and interest in country music, the duo soon started touring together in 1996 and developed chemistry. They would later tie the knot in the same year. 
The singers recorded performances at 65 shows. 
McGraw and Hill welcomed their first child, Gracie, the following year. Her sisters, Maggie and Audrey, were born in 1998 and 2001, respectively. These days the girls are all grown and making their parents proud of their impressive impacts. 
A PERFECT DUO
In August, McGraw, a three-time Grammy award winner, released his 15th studio album, "Here on Earth," but before putting out to fans, the star and his wife teased some rhythms off the music project.
In a post on Instagram, Hill shared that she and her girls planned a surprise bash for her spouse. The album release party was a fairy-tale inspired one that came complete with sparkly lights and slow dances.
Hill stated that the intimate event was a first for the family. The video in the post showed the heart-melting moment where the love briefs gently swayed to one of his songs. 
ALL ABOUT MILESTONES
Besides their picture-perfect family and blissful love life, superstar McGraw and his iconic wife are an example of growing and glowing together. 
While their marital lives thrived, the pair's music careers soared high and gained wider acclaim. On their first music tour, "Soul2Soul," the singers recorded performances at 65 shows. 
In 2006, McGraw, who doubles as a Hollywood star, was rewarded with a befitting star on the Hollywood Walk of Fame, and his wife was by his side. 
The duo has proved repeatedly that a couple that works together stays together; more of their joint works show in philanthropy.