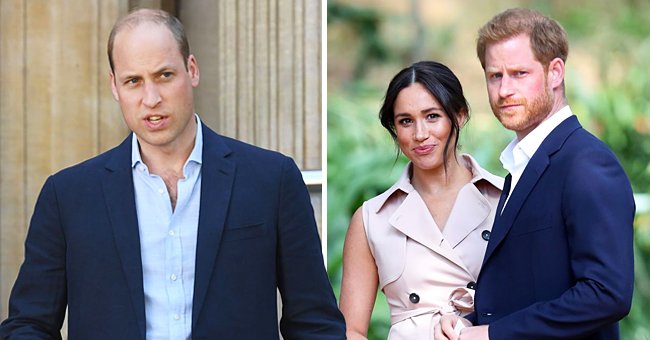 Getty Images
'Battle of Brothers' Reveals Meghan Markle Was at the Root of Tension between Harry & William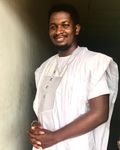 A new royal book, "Battle of Brothers," reveals that Meghan Markle was the reason behind Prince Harry and Prince William's controversial rift. The book explains how their already shaky connection broke the moment the former actress came in the mix.
A new book by royal historian Robert Lacey hopes to shine some light on the controversial rift between brothers Prince William and Prince Harry. The project titled "Battle of Brothers," which is set for release on October 20, explains how the Duchess of Sussex was the root of the tension between the royal brothers.
According to excerpts of the yet-to-be-released book, the feud began in 2016 when Harry and Meghan started to take their relationship seriously. Lacey explained that all their lives, Harry and William, haven't shied away from telling each other whatever is on their minds.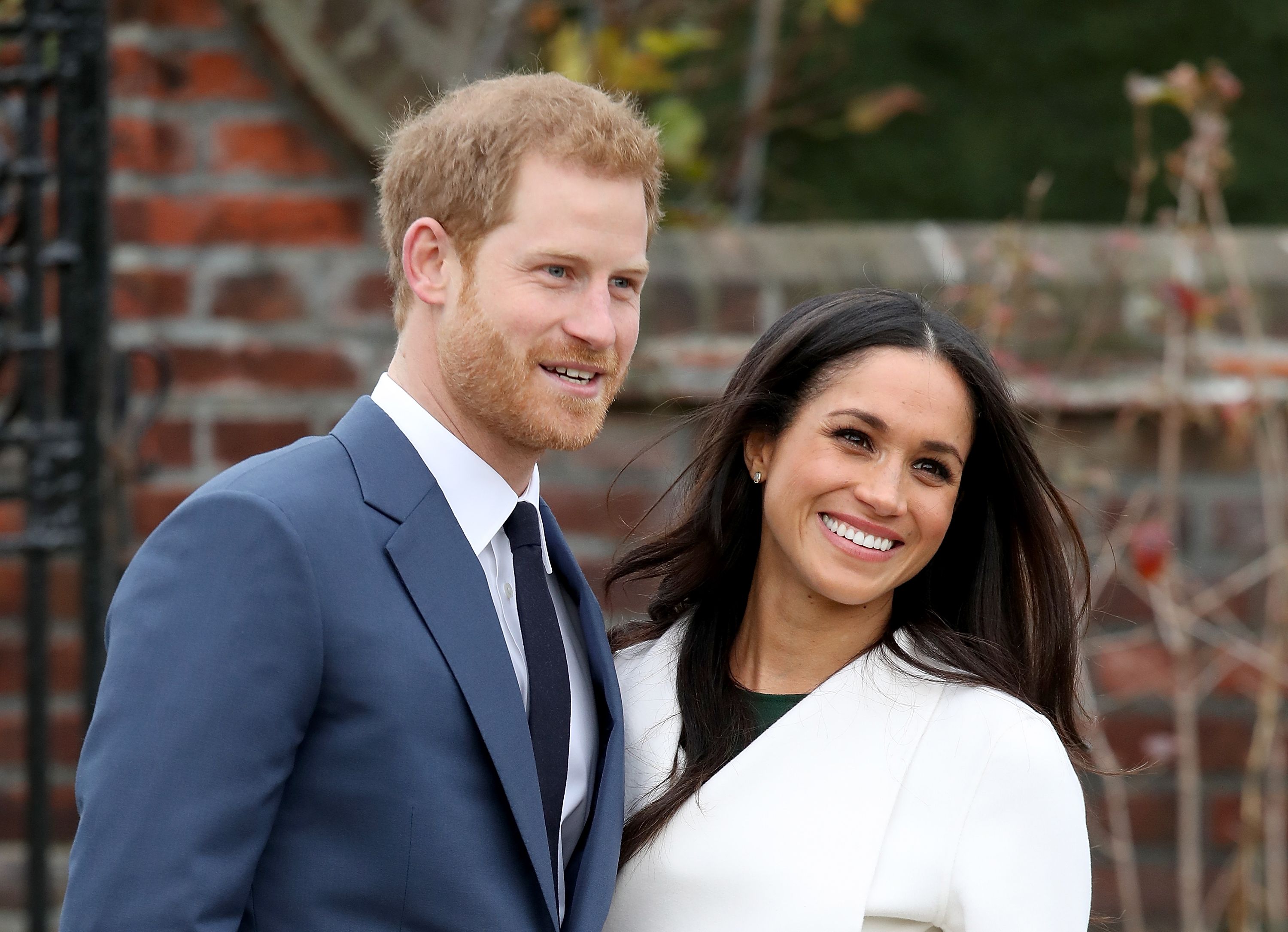 Prince Harry and actress Meghan Markle at an official photocall to announce their engagement at The Sunken Gardens at Kensington Palace on November 27, 2017 | Photo: Getty Images
So when Meghan arrived and Prince Harry immediately fell for her, trouble began. Prince William wasn't convinced about their relationship and he didn't hesitate to speak to his brother about it. Lacey wrote:
"William worried that his brother was moving too fast in his courtship — and he did not shrink from saying as much when Harry started talking about getting hitched to Meghan quite soon."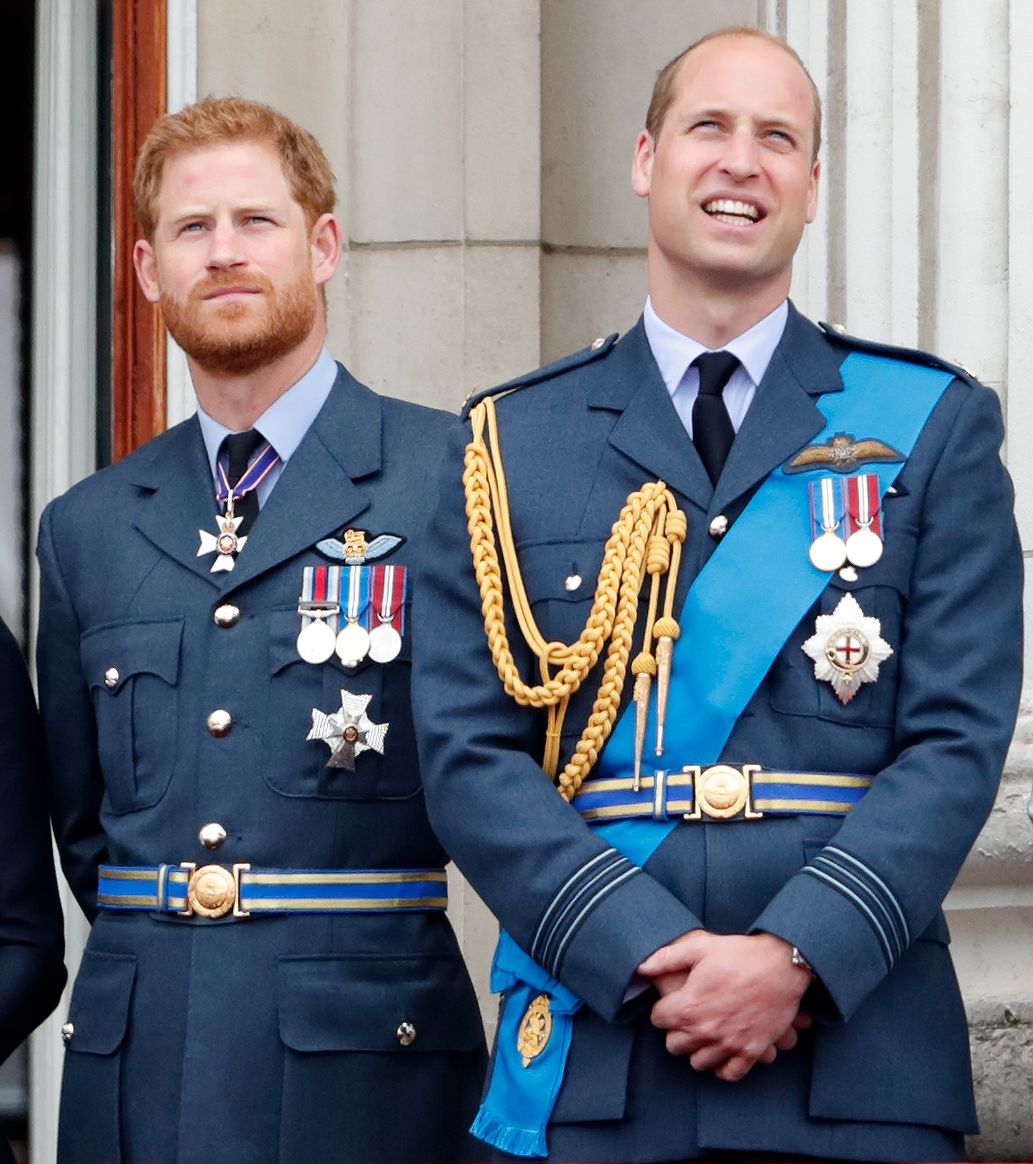 Prince Harry, Duke of Sussex and Prince William, Duke of Cambridge watch a flypast to mark the centenary of the Royal Air Force from the balcony of Buckingham Palace on July 10, 2018 in London, England. | Photo: Getty Images.
The historian noted that Harry, unfortunately, didn't take the intervention, which occurred around late 2016 to early 2017, well. Allegedly, the Duke of Sussex couldn't tell if William's concern was because of his happiness or the royal family's future.
When Harry and Meghan announced their engagement, he and his brother weren't on talking terms.
Lacey noted how Harry noticed that William dragged his courtship with Kate for years to see if she was the right fit for the monarchy, and wondered if that was also expected of him. The 36-year-old didn't take his brother's concern lightly and pushed back angrily.
A Vanity Fair report confirms that William invited their late mother's younger brother, Charles Spencer, to speak to Harry about Meghan. That furthered angered the Duke of Sussex because he didn't understand why other family members should be involved.
The publication also noted that the rumors peddled by tabloids that Kate and Meghan didn't get along were false. The duchesses reportedly got along from the moment they met and bonded over their shared background of being commoners. However, when their husbands failed to get along, their relationship fizzled out.
The book mentioned that when Harry and Meghan announced their engagement, he and his brother weren't on talking terms. Although there was hope that things would be fixed after their marriage since they both had to work together, the reverse was the case as they only got further apart.
Lacey claimed that William disapproved of Meghan's decision to edit the September issue British Vogue and was displeased when the Sussexes failed to join the Queen for a summer holiday at Balmoral Castle last year.
Although many of these details are seemingly just coming to light, for the tabloids, Harry and William's rift began around November 2018, months after the Sussexes' wedding. Rumors surfaced that Meghan was a bridezilla and made Kate cry during her wedding. However, royal reporter Katie Nichols dispelled the speculations.
In December 2018, the "Fab Four" put up a display of unity when they spent Christmas in Sandringham, but attentive royal fans found a video of the Duke of Cambridge snubbing his sister-in-law when she tried to talk to him.
However, all these discoveries remained speculations until in February 2019 when a controversial TLC documentary titled "Kate v. Meghan: Princesses at War?" aired and explored their relationship.
In the documentary, royal correspondent Emily Andrews said that Harry was pissed at his brother for trying to wreck his relationship with Meghan, and that was when the feud was taken seriously.
Please fill in your e-mail so we can share with you our top stories!