Susan Lucci, 73, Looks Half Her Age as She Poses with a Bike in Camouflage Leggings
73-year-old actress Susan Lucci looks beautiful and half her age as she poses for a cute photo before heading out for a bike ride.
Judging from actress Susan Lucci's recent Instagram post, the 73-year-old seems to have the secret to aging backward. The movie industry veteran shared a cool snap of her enjoying a day out cycling on her Instagram and it was captioned:
"Perfect Fall Day!!! Cool crisp air/sunshine/bright blue sky—and air in my tires!!! ??????."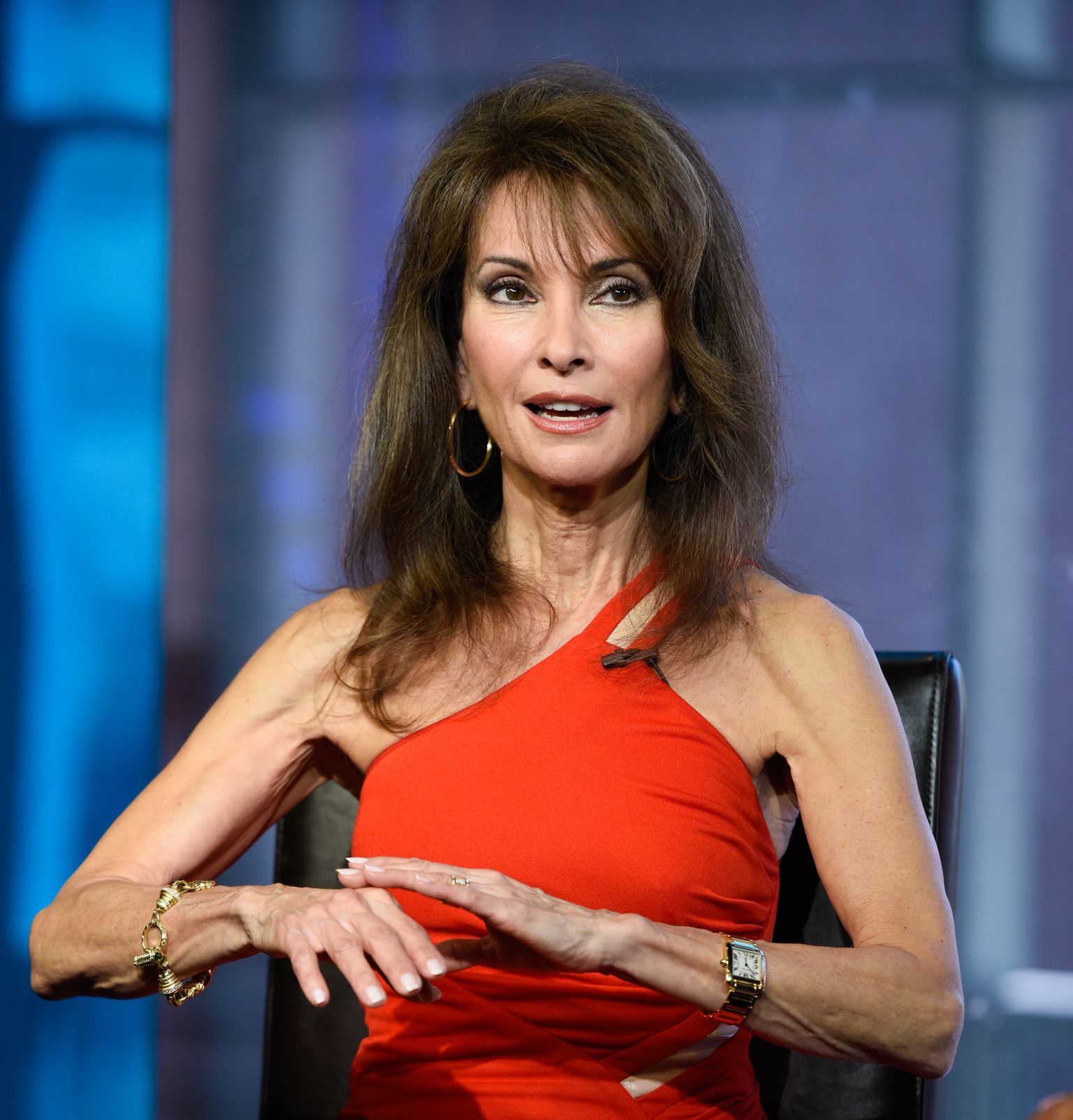 In her perfect fall day picture, Lucci posed beside a beautifully manicured lawn with bright pink flowers beside her on a brick pathway. The ever-vibrant beauty held on to a royal blue bicycle with one foot placed on a pedal and a hand on the seat.
It seemed like she was ready to hop right on and have a great ride. The former "All My Children" star was dressed in a pair of form-fitting camouflage leggings and a matching black jacket embellished with the same camouflage design as her leggings.
Lucci's fans were captivated by how youthful and radiant she looked. The comments section of the post was filled with adoring comments. Lucci's fans have quickly become accustomed to her sharing the best of her photos and making their days a little brighter with her vibrant personality.
The actress became popularly known for her role as Erica Kane on ABC's daytime drama "All My Children." 
Weeks before her cycling day post, the actress took to her Instagram once again to share a striking throwback from her time as a celebrity contestant on "Dancing With The Stars." She wrote:
"Tango with Tony! Watching the DWTS premiere this week—Couldn't help but remember the fun I had-dancing with the amazing Tony Dovolani..."
The throwback picture was a breathtaking shot of Lucci in a scarlet red dress with her hair elegantly pulled back as she danced passionately with her partner, Dovolani. 
The actress became popularly known for her role as Erica Kane on ABC's daytime drama "All My Children," and established herself as the Queen of Daytime Drama.
On January 10, the Daytime Drama icon threw it way back to 1970 in honor of the first day she started starring on "All My Children." Fans were surprised to see how well she had aged over the 50 years as they reminisced on the good old days of the show.
As always, Lucci is as beautiful and energetic as ever at 73 years old, and judging from all she has to share with her fans, she does not plan to slow down. Way to go Lucy!