Nicole Murphy Shares Photo of Her Beautiful Curly-Haired Daughter Shayne in a Birthday Tribute
Eddie Murphy's ex-wife, Nicole Murphy, was in high spirits as she celebrated one of their daughter's birthdays. She shared a photo of the celebrant looking chic and adorable with her curled up hair.
One of Hollywood's impressive stars Eddie Murphy happens to have an interesting personal life. The comedian and actor is a father of ten kids from five different women.
He shares five kids with ex-wife, model, and TV personality, Nicole Murphy, whom he first met in 1988. The duo later got married in 1993 and divorced after 13 years of marriage.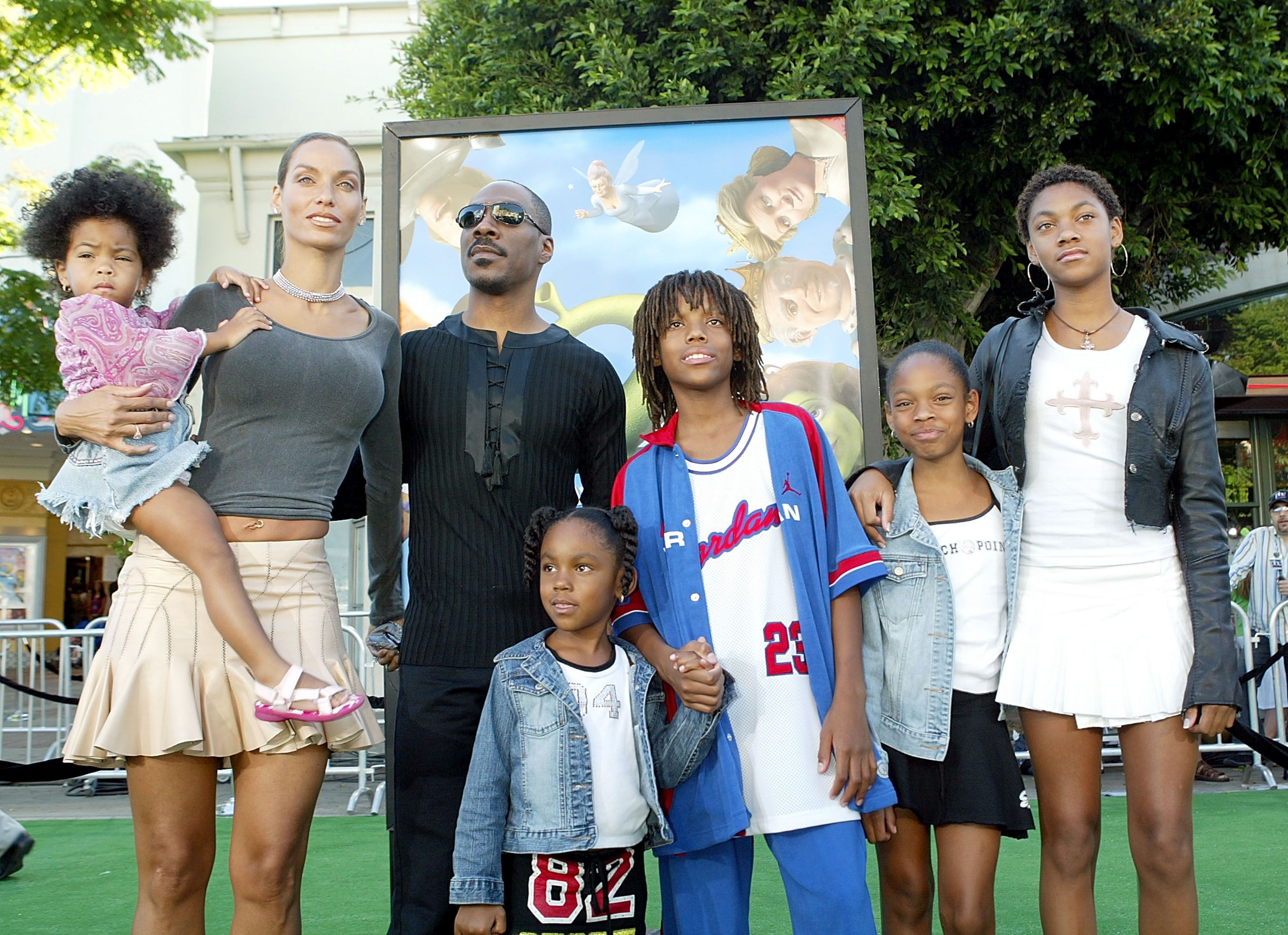 Over the weekend, the mother of five took to her Instagram page to celebrate one of their kids' birthdays. The model showed off the celebrant's stylishness in a sweet image. 
In the post, the birthday girl, Shayne Audra, posed in a nude tube dress. The shot also captured her full curly hair that was styled to cover some skin partly. Shayne's beauty was further highlighted via her glammed up makeup and model pose.
The background looked like a kitchen as a faucet and some kitchen wares were easily noticed. Nicole's update was backed up with a brief message to the celebrant. She wrote:
"A big happy birthday to my beautiful daughter @shayneaudra_. I love you, my sweet."
Instagram lovers of Eddie's ex-wife gladly joined in on their daughter's big day by pouring out several cheerful birthday wishes and messages. In the comment section, a few fans agreed that Shayne is as beautiful as her mother described. 
Shayne, the third child of the former couple, was born in 1994, and aside from her impeccable looks, she is as talented as her parents and has proven to be a goal-getter.
The 26-year-old has starred in a reality TV show titled "Hollywood Exes" alongside her mother and older sister, Bria Murphy. Shayne's manager, Jerome Martine, who met her at 16, admitted that she is talented and will make it up the entertainment industry ladder.
Interestingly, she is not the only one in the family with acting talent. Her sisters, Bria and Zola Ivy, have also appeared on TV alongside their mom. 
Despite being separated from Nicole, Eddie has continued to show his support for his kids. Earlier in the year, he reunited with his ex-wife to honor their daughter, Bria, during her art exhibition opening in Los Angeles. The Murphys were joined by a few other celebrities.
The father of ten also handles his fatherhood responsibilities excellently. He has never been in the news over any neglect when it comes to his kids. He endeavors to spend precious time like the holiday seasons with his clan.
In 2018, Bria shared a sweet holiday picture featuring all her siblings and dad. The photo showed Eric, Christian, Miles, Bria, Shayne Audra, Zola Ivy, Bella Zahra, Angel Iris, Izzy Oona, and Max Charles, with their dad and his current girlfriend, Paige Butcher.