RHOA Star Kenya Moore's Daughter Poses in Denim Dress & Puffy Hair Bun in Cute Photos at a Farm
Kenya Moore's daughter, Brooklyn, recently melted many hearts when photos of her which documented her time on a cute farm surfaced on social media. 
Kenya Moore's daughter, Brooklyn, recently warmed a lot of hearts after photos of her time on a farm were posted to her personal Instagram page. 
In the pictures, little Brooklyn was dressed adorably in a denim outfit complete with a pair of white sneakers and a puffy hair bun.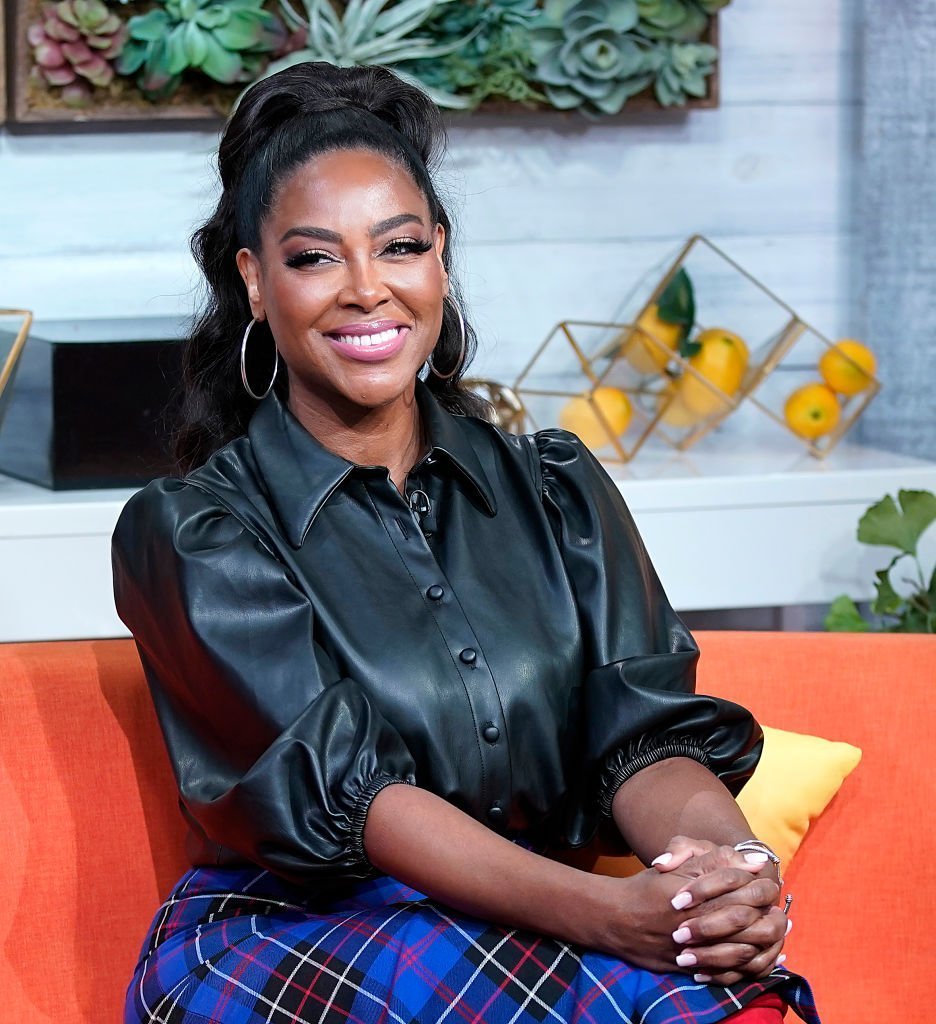 One photo featured the little girl peering into a horse pen while another captured her seated on a hay bale. Other photos showcased some of the animals the adorable toddler got to see on the farm. The caption that followed the post read:
"Old Mac Donald had a farm."
Fans took to the comments section to gush over the cute photo. They all thought little Brooklyn looked adorable in her denim overalls. 
Brooklyn is Moore's first and so far, only child. Her love for her child is well known by all as she is very fond of sharing photos of her via her Instagram page.  
The concept is a bit scary to Daly who already has kids, but Moore is all for it if he agrees.
In July, Moore shared a cute photo of Brooklyn via Instagram. The picture featured Brooklyn sporting a happy look as she laid prone on a swing outdoors. 
The 19-month-old toddler looked adorable while catching some rays in a blue patterned romper with pink sneakers. Moore captioned the post: "Sunbathing." 
Moore shares Brooklyn with her husband, Marc Daly. They tied the knot in 2017 and she announced her intention to divorce in September.  
The couple welcomed Brooklyn in November 2018 but the actress' relationship with Daly has ranged from hot to cold and back again since then. 
Things went south when Daly publicly embarrassed Moore on the latest season of RHOA by belittling her at an event. However, the pair are doing all they can to keep their marriage alive. They have reportedly been engaging in virtual therapy.
Some reports claim that Moore is interested in having another baby with Daly. The concept is a bit scary to Daly who already has kids, but Moore is all for it if he agrees.
If it happens, the RHOA actress will most likely have her second child via surrogate. Her first pregnancy was fraught with peril as she was diagnosed with preeclampsia.  Fans hope that her next pregnancy goes smoothly, whether she decides to carry it herself or via surrogate.