Chris Brown's Daughter Royalty Can Pose like a Model at Age 6 — Twinning Moments with Her Mom
Nia Guzman and her six-year-old daughter, Royalty, are always twinning in gorgeous outfits. Here are a few times the mother-daughter duo have shown off their impeccable fashion style.
Chris Brown is a proud dad of two kids from two previous relationships. While he welcomed his son, Aeko with Ammika Harris, the singer first welcomed Royalty with Nia Guzman.
Though Royalty is only 6, the little girl is already proving to be a fashionista and a supermodel just like her mom. On several occasions, the mother-daughter duo has been seen rocking matching outfits.  Here's a look into some of their best twinning moments.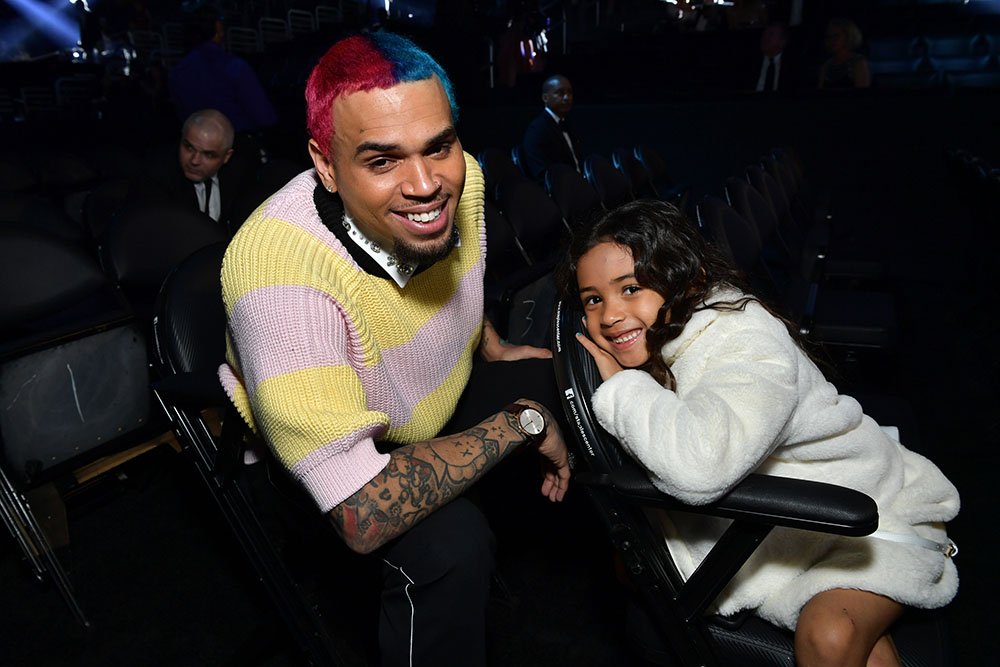 STRIPES AND SHADES
In a recently shared Instagram post, Royalty and Guzman were pictured donning matching outfits. The post featured a series of gorgeous pictures captioned:
 "On A Saturday!"
The photos saw the mother-daughter duo wearing blue and white striped T-shirts with a cute butterfly design. They each topped off their outfit with jewelry and sunglasses.
PRETTY IN FLORAL
Earlier in October, Guzman shared pictures of herself and Royalty twinning in mini floral dresses. Captioning the images, the proud mom wrote: "On Saturdays, we play dress up!"
Brown granted his daughter's wish by organizing a princess-themed party.
The snapshots saw Guzman and her daughter rocking braided hairstyles and accessorizing their outfit with complementary jewelry. Guzman's youngest daughter, Sinatra L.A. was also featured in the images.
TRIO IN TEAL
Last month, Guzman gave fans a glimpse of her bonding moment with Royalty and Sinatra. Taking to Instagram, she shared pictures of herself and her daughters rocking matching outfits from the fashion brand Fashion Nova.
In one photo, Guzman was flanked by Royalty while she held little Sinatra on her hip. The trio donned matching gorgeous teal dresses and accessorized with different colors of purses.
MOMMY AND ME SWIMSUITS
Guzman and Royalty were pictured donning olive green two-piece swimsuits with a tied front and large cut-out in May. Captioning the snapshots, she wrote:
"Mommy and RoRo on vacation in the backyard!"
The images saw the mother and daughter duo leaning against a wall while posing for the camera. With the swimsuit accentuating her incredible body, Guzman sweetly held her baby girl who flashed a charming smile.
A LAVISH LIFESTYLE
In celebration of Royalty's fifth birthday in 2019, Brown granted his daughter's wish by organizing a princess-themed party which reportedly cost an estimated $30,000.
Like many celebrity kids, there is no doubt that Royalty is showered with many expensive and luxury items by her mom and famous dad, Chris Brown.
Unlike most kids her age, the little girl is already a young business owner and it is safe to say she is well on her way to becoming wealthy just like her daddy.