Jamie Lee Curtis, 61, Reveals Her Reaction to 'Knives Out' Co-star Chris Evans' Nude Photo
In an interview, celebrated actress Jamie Lee Curtis revealed her reaction to her "Knives Out" co-star and on-screen son Chris Evans' nude picture that recently went viral on the web. 
Jamie Lee Curtis recently chatted with Kelly Clarkson on the singer's own show, "The Kelly Clarkson Show." When Clarkson asked the actress about her reaction to Chris Evans' NSFW photo, the 61-year-old star replied:
"I'm sweating already!"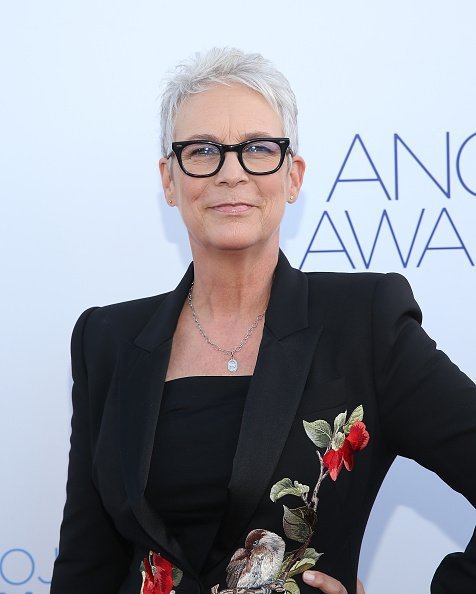 However, like other people, Curtis, who made her film acting debut in 1978 on the horror film "Halloween," is also not wholly convinced that the incident was just a mishap. 
"My question is this, he's so smart and such an unbelievably beautiful human being," the award-winning actress explained. "I'm wondering if it was even planned."
A month ago, Evans "accidentally" uploaded a nude photo of himself on his Instagram Stories that had social media going wild. The actor later turned the incident around and urged his Twitter followers to vote.
The 39-year-old star's post received many likes and comments from his followers, Curtis being one of them. The actress commented that she was proud of his boy and that he really got her attention.
According to reports, Evans was playing a game of "Heads Up" when he accidentally shared a video on his Instagram Stories that revealed a gallery of clips and photos — one of them being a close-up nude photograph.
They reminded everyone that the NSFW picture was not being posted with Evan's consent.
My boy! Proud of him. Got MY attention!

— Jamie Lee Curtis (@jamieleecurtis) September 15, 2020
Although Evans, best known for playing Captain America in the Marvel Cinematic Universe series of movies, promptly deleted it, quite a few users have downloaded his nude photo and spread it on various social media platforms.
The actor's avid fans then ran to his defense and started flooding social media feeds with Evans's wholesome images with dogs. They reminded everyone that the NSFW picture was not being posted with Evan's consent.
Fans encouraged others to delete it, while some pointed out that Evans has previously talked about his struggles with anxiety and how it led him to turn down the role of Captain America initially.
A year ago, Evans admitted that he wanted a wife and kids and that he liked "pretty pedestrian, domestic things." It may only be a matter of time before the actor ties the knot with a lucky woman.
Evans started his acting career with appearances in many television series. He gained massive attention for his portrayal of the Marvel Comics character Human Torch in the 2005 film "Fantastic Four."
In 2014, the star made his directorial debut with the romantic drama "Before We Go," which he also produced and starred in. Four years later, he made his Broadway debut in the revival of Kenneth Lonergan's play "Lobby Hero."