Fans See Nothing Wrong with Kelly Osbourne's Supposed Failed Attempt at Styling Her Own Hair
The personality of T.V. and daughter of rocker Ozzie Osbourne, took to her Instagram to share how her hair turned out. With the beauty salons closed for the quarantine, she did the best she could.
Kelly Osbourne, 35, is always in the news, and this time the focus is back on her look. After having shared a photograph showing the different shades of violet that her hair has.
As the hair has grown during this time, the roots of the hair no longer have the color of the rest. So Osbourne set to work to solve the matter of the roots of her hair.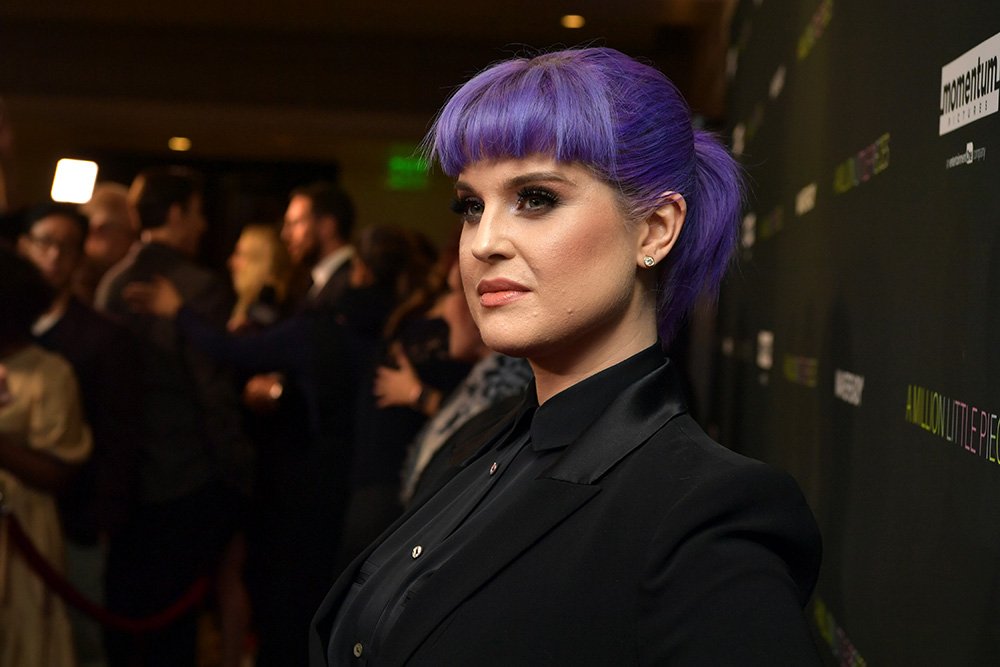 With her usual sense of humor, she shared a photo of her look after doing the coloring of her hair herself. Her fans reacted by supporting her look without finding fault with her work.
Some of the comments left by followers on her post were: "Looking more like a "did that" to mee." "Magnificent like always." "You look great! Love the hair like that." And "U tried well."
SURPRISE LOOK
The daughter of the rock legend took her fans by surprise when she shared her latest look for her hair. The photo she shared showing her new hair tone left her fans mesmerized.
The celebrity TV personality accompanied the image of her new look with a funny post where she refers to the fact that maybe she, herself, was born that way or maybe has constipation.
Most of the comments appreciated her great sense of humor, even socialite Paris Hilton showed her appreciation for the new look by leaving four purple hearts as a comment.
MULTIPLE COLORS
The British artist shared a few days ago some images of her where it was appreciated how much her hair had grown during her quarantine. Other celebrities have tried to hide their color changes, but she seems to be enjoying the effect it has on her hair.
In the post, she commented that she was comfortable with the variety of colors that her hair had at that time, more than 20 different shades of blue, purple, and brown roots.
Osbourne's multi-colored hair really shouldn't surprise anyone as she has worn her hair: red, blonde, purple, and black. So it is not that far from her usual looks.
SHOWING HER NEW FIGURE
In addition to her hair, Osbourne has also dedicated himself to caring for and improving the way her body looks. On a recent outing to a meeting with producer Jeff Beacher, she wore her sleek figure in a Christian Louboutin heels and an Alexander McQueen tuxedo suit.
She has lost 85 pounds after undergoing gastric sleeve surgery two years ago. The actress and singer have always been honest with her fans about what she does and one of the things she shared with everyone is what she did to have a drastic transformation.