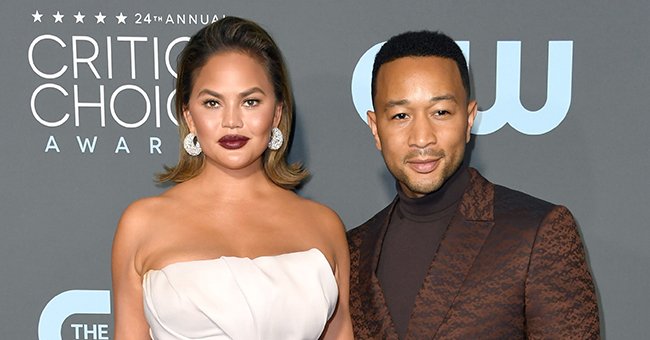 Getty Images
John Legend Pens a Loving Tribute to His Wife Chrissy Teigen after They Suffered a Miscarriage
John Legend paid a heartfelt tribute to his wife, Chrissy Teigen, praising her strength two weeks after they suffered a heartbreaking miscarriage.
Amid the hurt of losing a child, John Legend and Chrissy Teigen's love is waxing stronger. After a tear-jerking performance at the Billboard Music Awards, Legend paid tribute to his wife in a moving Instagram post.
Alongside a video of the 3 minutes 36 seconds performance of the new song, "Never Break," the singer penned some heartfelt words expressing his love for his wife of seven years.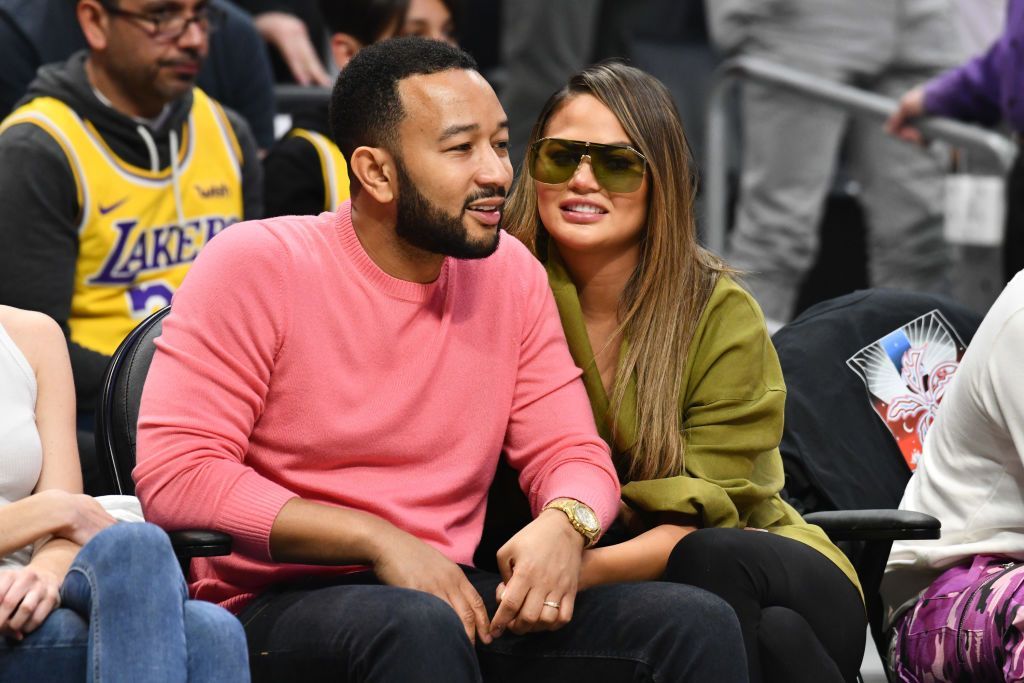 John Legend and Chrissy Teigen at a basketball game between the Los Angeles Clippers and the Los Angeles Lakers at Staples Center on March 08, 2020 | Photo: Getty Images
The 41-year-old wrote about how they have experienced high and low moments together and explained how seeing the model carry their two children, Luna and Miles, has humbled him. He continued:
"I'm in awe of the strength you've shown through the most challenging moments. What an awesome gift it is to be able to bring life into the world."
He noted that while they had truly experienced the power and joy of bringing a life into the world with their two wonderful children, now, they have had to encounter its associated fragility.
At the Billboard Music Awards held on Thursday, October 15, Legend dedicated his performance to Teigen.
Explaining the reason behind the powerful song, the eleven-time Grammy Award winner wrote that he firmly believes that he and Teigen would always hold each other's hands as they pass through every trial, disappointment, and joy. The touching note continued:
"We promised each other this on our wedding day seven years ago, and every challenge we've faced has made that promise more powerful, more resilient. Our love will remain. We will never break."
He concluded the message, thanking colleagues, friends, and fans who have sent them gifts, cards, flowers and have held them up in prayer during this trying time. Legend mentioned that he and Chrissy have come in contact with families who suffered a similar faith, noting that he brought them some sort of comfort.
He wrote that Teigen would tell more about the experience when it is time and sent love to their fans. Several celebrities and fans took to the comments section to send their condolences to the couple and appreciate Legend for being open about their pain.
At the Billboard Music Awards held on Thursday, October 15, Legend dedicated his performance to Teigen. Wearing a white suit and sitting in front of the piano, Legend poured his heart out as he performed.
Fans may recall that the former "Lip Sync Battle" co-host shared the devastating news of her miscarriage in a heart-wrenching post on social media on October 1.
Alongside black-and-white photos of her and Legend mourning their unborn son, Teigen explained in the caption that bags of transfusion wasn't enough to save their child, whom they named Jack.
Before the devastating loss, the model kept fans updated with her hospitalization after she was placed on bed rest due to excessive bleeding from her placenta.
Please fill in your e-mail so we can share with you our top stories!