See Shannen Doherty's Sweet Message to Kurt Iswarienko in Honor of 9th Wedding Anniversary
Actress Shannen Doherty shares a cute snap of herself and her husband, film producer Kurt Iswarienko, in celebration of their 9th wedding anniversary.
Nine years ago, on October 15 in 2011, actress Shannen Doherty tied the knot with film producer Kurt Iswarienko. To celebrate their 9tth anniversary as husband and wife, Doherty took to Instagram with a touching message that read:
"You will always be my cowboy. I love you. Happy anniversary @kurtiswarienko."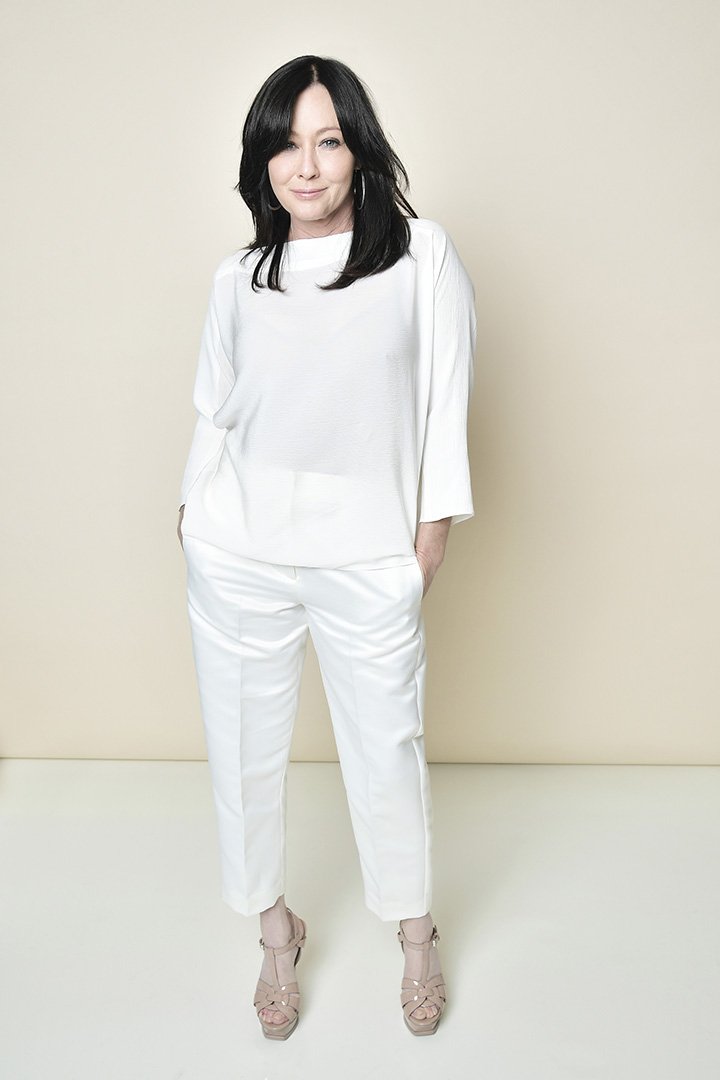 Doherty's sweet message accompanied a cute photo of she and her husband which showed them enjoying the scenery and the weather while horseback riding.
Doherty's selfie featured her dressed up in horse riding gear, a black jacket for the chill, and a matching black cowboy hat. She also wore a beautiful smile and a pair of dark sunglasses like her husband, who was behind her, did. 
Iswarienko matched his jacket with a similar-colored cowboy hat. He really was a dashing cowboy, and Doherty's fans noted how cute they looked together while congratulating them.
Doherty started battling cancer in 2015 and in 2019, four years after with her husband by her side, she revealed how the illness changed her marriage.
Doherty and Iswarienko got married in a lavish and exceptional Malibu, California wedding on October 15, 2011. Every year on their anniversary, Doherty makes sure she does something extraordinary to celebrate their love.
In 2016, days after their anniversary and a year after she started battling breast cancer, the actress shared a stunning photo from the day they exchanged vows in honor of their love. The throwback picture was a breathtaking shot of Doherty and Iswarienko.
Doherty and her husband were holding hands in their wedding day outfits as they looked back over their shoulders. She looked divine in her beautiful wedding dress and long train while her hubby looked charming in his black tuxedo. They were such a perfect pair.
Doherty started battling cancer in 2015 and in 2019, four years after, with her husband b her side, she revealed how the illness changed her marriage.
She shared that it strengthened her marriage, adding that cancer solidified their union, and it gave them a deeper appreciation for each other. 
They were strong together before the illness, but when all was said and done, it left an impact on both of them — they loved each other deeper.
In June, Iswarienko turned 46, and Doherty lovingly gushed about their experiences and how they overcame them together in a birthday post for him. 
These lovebirds have been through nine years of passionate love, support, companionship and are looking forward to many more years of that. Congratulations!