DWTS' Bruno Tonioli, 64, Proves Ageless Handsomeness with Throwback Photos from His Youth
After a throwback photo of him was shared on social media, fans noticed that celebrated Latin dancer Bruno Tonioli has not aged.
On October 8, the official Instagram account of "Dancing With The Stars" looked back at Bruno Tonioli's younger years. The Italian choreographer was in his prime back in the 80s.
Alongside two adorable pictures of the 64-year-old judge, the show wrote: "Channeling ALL of @brunotonioliofficial's 80s vibes on this #TBT. #DWTS #80sNight."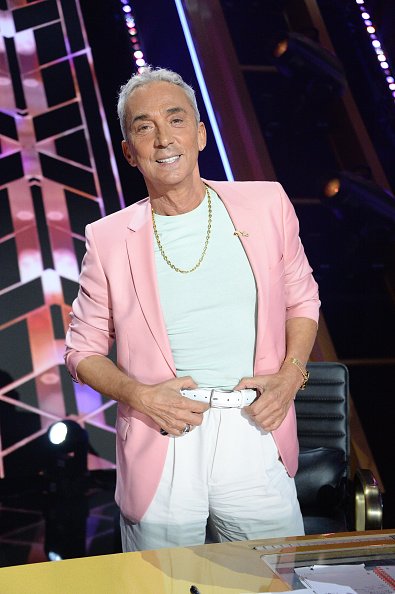 In one of the photos, Tonioli is seen staring directly at the camera, and his legion of fans cannot help but notice how handsome he has always been.
In the comments section, one fan commented that Tonioli, who has worked in the music business as a choreographer for music videos and stage shows, does not seem to age.
Tonioli's coworkers also commented on the pictures that already received more than 31,000 likes on Instagram. Derek Hough called the photos "epic," while Cheryl Burke commented that she loved the snaps.
In a 2008 interview, Tonioli said that he began dancing before he could talk. The judge of "Strictly Come Dancing" and "Dancing with the Stars" added that other babies learn to stand and then walk, but he just danced.
"At the age of three, I would leap on the table and dance if I heard music," Tonioli shared, adding that dancing was something he had to do as if his legs were moving for themselves.
In another interview, he called those times "seven years of nightmare."
Tonioli went on to say that he used to go to the cinema to watch Hollywood musicals, and in the evening, he would go to the ballroom and watch his parents dance.
From an early age, Tonioli knew he was gay. In the interview, the pro dancer recalled that he always knew he was different from other boys, adding that he thinks his parents also knew he was gay.
Tonioli joined a dance group when he was 18 years old. He then moved to Paris, where he later became a renowned choreographer. At the time, he worked for pop bands, advertisements, and movies.
His parents actually wanted him to work in a bank or as an accountant, but as his success as a choreographer grew, they were able to enjoy sharing their son's talent with others.
Between 1994 and 2000, Tonioli experienced a difficult period when his mother, grandmother, grandfather, and close friends in London passed away.
In another interview, he called those times "seven years of nightmare." However, Tonioli also said that he's lucky because he still has friends who are supporting him.