Shannen Doherty Keeps Raising Breast Cancer Awareness Amid Her Brave Battle with the Disease
Shannen Doherty had a thought-provoking message in her latest media update. She sensitized fans on breast cancer awareness while adding a photo of herself as a message of hope.
Shannen Doherty is a seasoned Hollywood star who has made a name for herself over the years. In recent times, Doherty added the title of a survivor to her accolades amid her fight against breast cancer.
In her recent Instagram upload, the "Little House on the Prairie" actress took some time to educate fans on breast cancer statistics and its effect on the populace.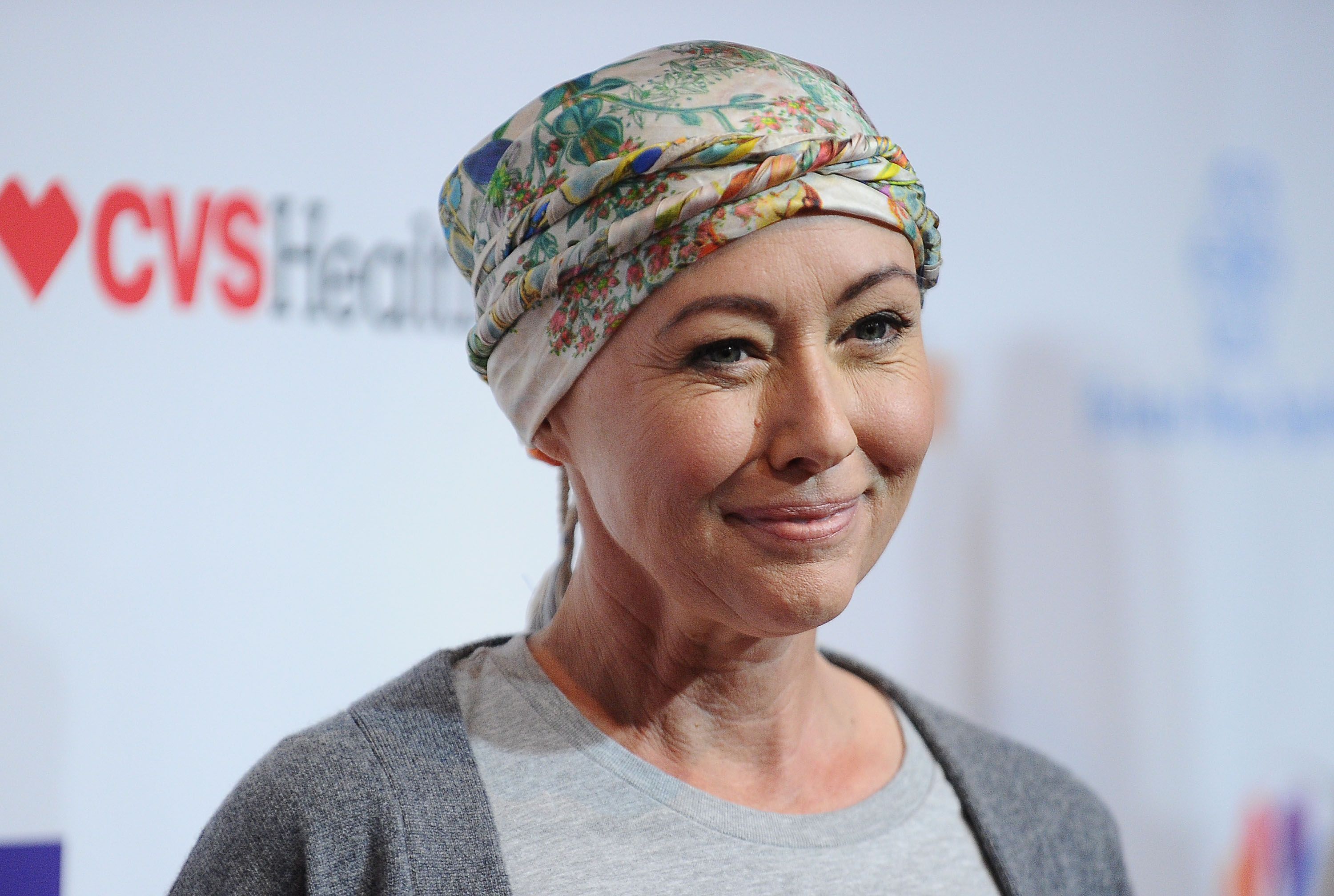 Doherty, 49, attached a soulful image of herself looking like a willowy image as she rocked a black suit jacket which she donned over a white flowing lace dress. 
The "Girls Just Want to Have Fun" star had her hair fanning her face as she backed the sun rays to create an ethereal aura for fans. Her caption that created awareness about cancer read:
"Breast cancer is the second most commonly diagnosed cancer [...] among American women. In the US, about 1 in 8 women will develop invasive breast cancer…"
The movie star went on as she outlined more statistics of cases discovered and cases assumed in 2020. She mentioned that breast cancer had the second-highest rate of deaths.
Doherty also appears on red carpets with a scarf on her head as opposed to wearing wigs when she lost all her hair.
In her comments, many fans could reckon with Doherty as some shared their best cancer stories. Many others filled the timeline with encouragement and messages of hope for those affected, including the celebrity.
Doherty, who was first diagnosed with breast cancer in 2015, informed fans early this year that the malignant ailment had returned and spread to other parts resulting in stage 4 cancer. 
Her Instagram post came in line with Breast Cancer Awareness month. It is safe to say that the "Our House" star kept it real in all the years as she continues to fight breast cancer.
Doherty also appears on red carpets with a scarf on her head as opposed to wearing wigs when she lost all her hair. Last week, fans were elated to see the positivity radiating around the "Beverly Hills 90210" actress.
After her best friend, Anne Marie Martinez shared some of their heartwarming moments on social media. Martinez's series of pictures had her and her friend soaking up the evening sun as they indulged in leisure time.
The duo looked gorgeous as they rocked stylish dresses, sat on the sand, and relished their friendship. Amid her battle with stage four cancer, Doherty puts up a brave front and stays optimistic about her state of health.
Once speaking about her health, the actress shared that she had some activities outlined which she wanted to do. The award-winning actress shared that it sounded like she was "signing" off, but it was far from that because she felt like she still had some more years to live.