Mo'Nique AKA Nikki on 'The Parkers' Flaunts Figure in a Tight Black Dress — See Fan Reactions
"The Parkers" star Mo'Nique recently got rave reviews for her great looks after she took to social media with a photo that captured her in a body-hugging black dress. 
Mo'Nique has been receiving many praises from her fans on Instagram since she shared a photo of herself in a tight black dress that showcased her curves. She captioned the post: 
"HAPPY SUNDAY MY SWEET BABIES! I WANT YOU TO HAVE AN AMAZING DAY. I SEE YOU."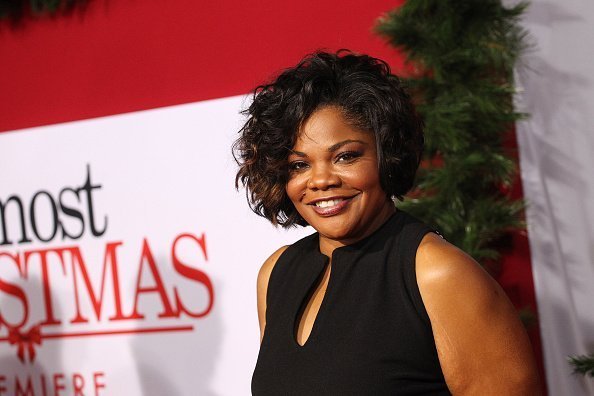 The famous comedian looked gorgeous in the shot and her fans had a lot of positive things to say about it. One fan wrote, "She all snatched up and tight but what I love is that you did not get cut to get like this. Continue to be yourself and speak your mind."
Several other fans echoed the sentiments with emojis of love. Shortly after Mo'Nique shared the photo, she followed it up with video footage of herself in the same dress vibing with David Banner on what seemed to be a set. 

Once again, Mo'Nique's fans gushed over her stunning appearance. They all seemed to be inspired by her growth and persistence because she was not always as slim as she is now. 
Mo'Nique advised them not to wait until they become burdens to their families before taking a step in the right direction.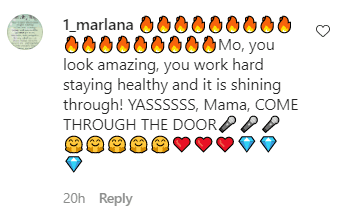 The talented comedian started her weight loss journey in November 2012. After several months of putting in hours at the gym, she lost about 80 pounds.  
When she starred in the 1999 sitcom, "The Parkers," Mo'Nique weighed her heaviest, tipping 300 pounds. By May 2013, the actress had reportedly shed a lot of weight, leaving her at an impressive 218 lbs. She documented her progress on social media in an effort to inspire her fans. 
The comedian's family is one of the greatest motivations that has kept the mother of four returning to the gym, and for her, it is gratifying that it's all paying off. 
In 2018, she revealed in an Instagram post that she was under 200 lbs – a feat she had not managed to pull off since she was 17 years of age. 
In the post, Mo'Nique made sure to let her fans know her progress was a result of hard work and persistence rather than going under the knife. 
In 2019, she clocked 51 and her waistline seemed as tiny as ever. She shared an inspiring post on her Instagram where she urged fans to join her on her fitness journey. She advised them not to wait until they become burdens to their families before taking a step in the right direction. 
Now in 2020, she looks as great as ever and because she has no plans to stop, the gorgeous comedian will only keep looking better–something her fans love to see.