See J Lo, 51, Flaunt Her Incredible Age-Defying Body in a White Knitted Top & Blue Ripped Jeans
Jeniffer Lopez, 51, showed the world that age is nothing but a number as she flaunted her incredible age-defying body in a knitted top and blue ripped jeans.
American singer Jennifer Lopez, popularly called J Lo, is an iconic woman. Over the years, she has proven to be a powerful entertainer who has equally climbed up the success ladder with her impeccable talent.
While her fans are in awe of her endearing personality and prowess as an entertainer, they also love her for staying youthful and chic despite her age. To remind fans that she is still in the business of looking good, the 51-year-old recently shared impressive photos online.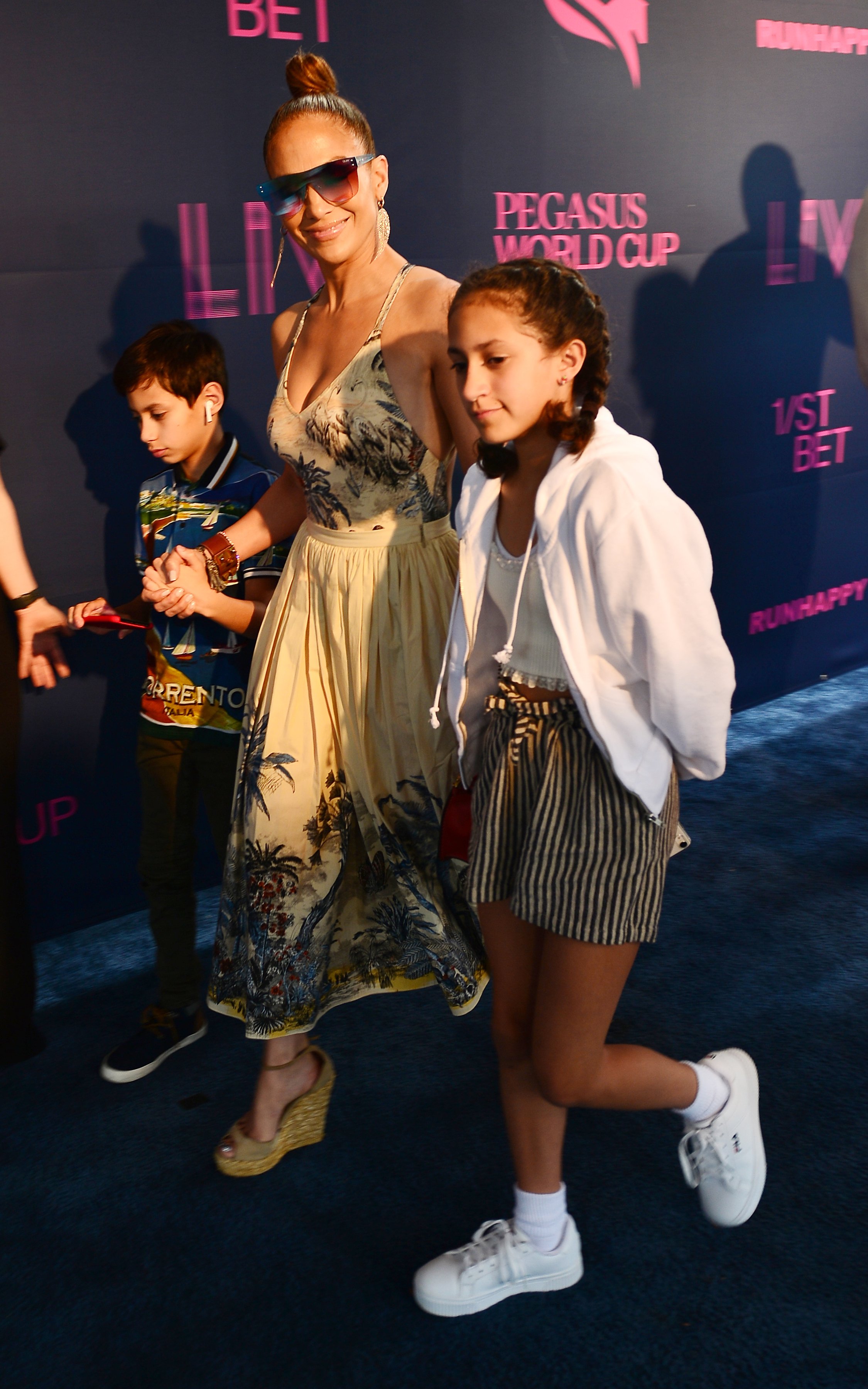 The post was a two-slide shot. The first featured J Lo in a slouching position as she showed off her toned abs in a white bra top and a multi-colored knitted jacket that hung loosely on her body. The celebrity paired it with high-waist ripped jeans and black ankle boots that made a perfect rugged fitting on her.
The second photo gave the social media audience an outdoor view where she sat near a green-leafed plant, wearing leather/fur boots. In both shots, the 51-year-old looked way younger than her real age.
The singer allowed the images to do the talking. She added just a few words that read: "Fall, flannels, and family," in the accompanying caption. After clicking the like button on Instagram, many fans soon expressed their thoughts on the post. Some could not hide their love for the age-defying singer, and a few other used heart-melting emojis to pass across their messages.
Emme, an impressive young singer,  opened up about giving her mom a sweet wedding performance.
J.Lo may be an Instagram queen in her right, but she is also a well-accomplished entertainer on a global scale. She has continued to showcase her credibility and love for the career and appears unstoppable when it comes to producing great content.
She recently talked about her next year's project titled, "Marry Me," and explained that it would promote her Latino roots, as well as provide an exciting watch for her viewers worldwide.
While the producer may have a busy schedule, she still makes out time for her family, and her current life is nothing but a blessing. She is a mother to two adorable twins, Emme and Max, from a former marriage.
The mother of two is also engaged to a former baseball player, Alex Rodriguez, who has two kids, yet, she has managed to map out a strategy that works just fine for the entire family.
This has provided an avenue for a genuine bond and synergy between her and the kids. Her daughter, Emme, an impressive young singer,  opened up about giving her mom a sweet wedding performance when the time comes, to show appreciation and love.
J.Lo has perfected the art of motherhood among her numerous other talents. While it may seem tasking and exciting, she ensures to take good care of herself and manages to turn heads whenever she makes an appearance at events or even when she posts images in the confines of her home.