Nia Long Says Her Eldest Son Massai Looks like a Young LL Cool J in This Heartwarming Photo
American actress Nia Long, notable for her role in "The Fresh Prince of Bel-Air," shared an adorable picture of her eldest son Massai Dorsey Jr., comparing him to LL Cool J though her fans felt otherwise. 
Actress Nia Long, known for her starring roles in many hit movies and television series, shared a cute photo on her Instagram page showing her 19-year-old son Massai Dorsey wearing a dark grey sweatshirt and black hat. 
Massai also wore a chain and smiled sweetly. He was sitting at a dinner table in an outdoor restaurant that had a beautiful scenic view with palm trees and other plants in the background.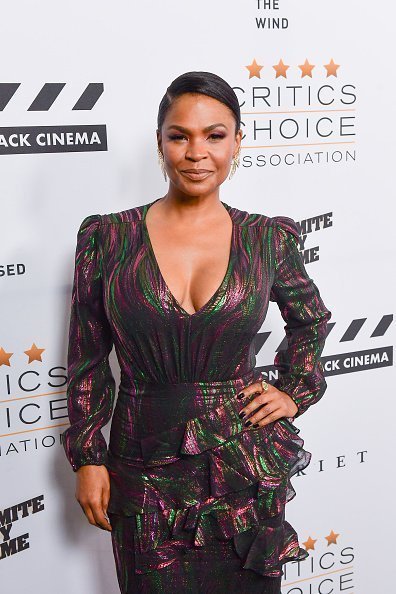 In the caption to her post, proud mom Long compared her son to rapper and actor LL Cool J writing, "Looking like a young @llcoolj @massaidorsey ?."
Although Long had her reasons for comparing her son to a young LL Cool J with Massai having some of the rapper's features, some of her fans who commented on the post felt he looks like a certain former basketballer. 

Some of them believed Massai looked more like former NBA and Boston Celtics star, Ray Allen. One fan posted a funny comment asking if it was Allen in the picture. Several other fans echoed similar sentiments.
Reacting to criticisms about her and Udoka not being married, Long said she does not feel less loved because she was unmarried.

Massai is Long's child from her previous relationship with Massai Dorsey. She has shared some memorable moments with her son, including working together on Tyler Perry's "The Single Moms Club." 
In an interview with Mom.com, Long reflected on her working experience with Massai, saying she encouraged him to star in the film when he was 12 years old. When asked what the best thing about working with her son was, Long said:
"The selfish reason was he could come with me, and he didn't have to stay here, and we had a tutor on set. He got to see how hard I work."
Maasai is not Long's only child. She also has a second son, Kez Sunday Udoka, who she shares with former basketball star, Ime Udoka. Kez was born in 2011. 
Udoka and Long have been engaged since May 2015. Though they have been engaged for five years now, the actress is not in a rush to get married.  
The reason for that is that she has never seen a marriage work. Reacting to criticisms about her and Udoka not being married, Long said she does not feel less loved because she was unmarried. 
Despite her strong feelings about marriage, Long, who said it was not her priority, did not rule out tying the knot one day.
She said she was open to it but that it is not where she and her fiancé were as a family. That said, Long's fans are hoping she and Udoka will tie the knot sooner; although, they might still have a little more waiting to do.