Tamera Mowry Shares a Photo of Her Smiling Son Aden Looking Handsome in a Blue Shirt
Tamera Mowry was in her feelings in a new media post as she shared a pleasing picture of her young son, Aden, while going on to talk about how much she missed her loved ones.
Tamera Mowry undoubtedly loves her job which has spanned decades. But sometimes being away from her family brings nostalgic feelings as she confirmed in her recent Instagram post.
Mowry shared a sweet photo of her young son, Aden, looking radiant with a beautiful smile on his face. Aden looked like he was photographed in the interior of their luxury home as he rocked a bright blue T-shirt while leaving his hair in a boyish ruffle.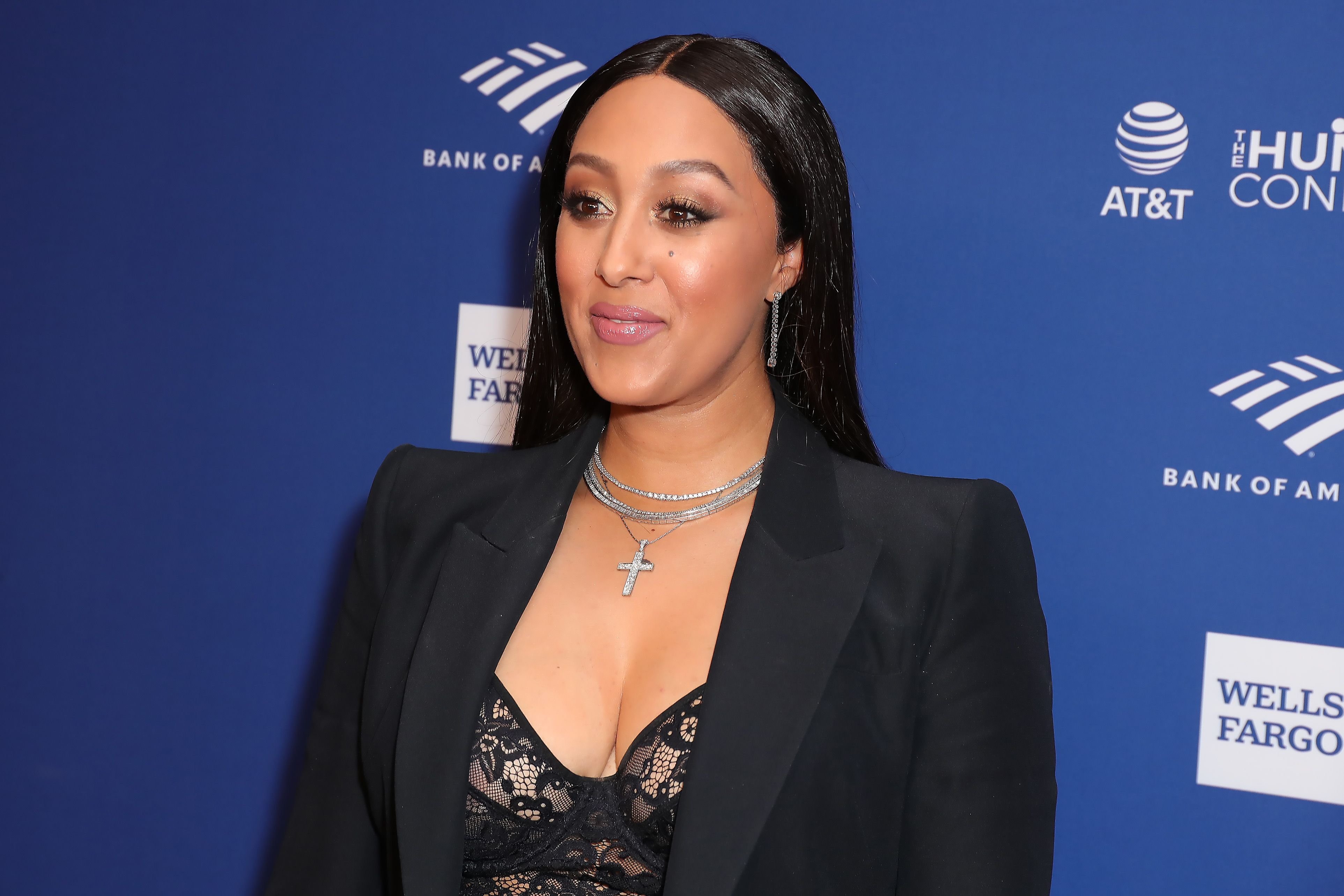 The youngster's big smile looked exactly like his mom's, showing the uncanny resemblance between them. Mowry addressed fans about her family in her caption that read: 
"It is not easy being away from my family for this long… I LOVE my job but miss seeing smiling little faces like this. #mylittleman #family…"
Many fans could not get over the sweet image the star mom shared as they excitedly expressed loving words. While some followers marveled at how much Aden has grown, others gushed over his striking resemblance with Mowry.
[Mowry's niece] was one of the victims who did not survive the gunman incident in Thousand Oaks, California.
When Aden turned six, Tamera made it a sober moment of reflection as she celebrated her first child and also shared a touching tribute to her late niece, Alaina.
On Instagram, the "Sister Sister" icon shared a photo of the sweet-faced birthday boy and the pretty Alaina cozying up and sharing smiles. The photo looked to have been taken while the duo was at an event as the late Alaina dazzled in a lovely dress while holding two flower bunches. 
Mowry's husband, Adam Housley, also shared the same image while sharing that Alaina now lives in Aden's heart. The young lady was one of the victims who did not survive the gunman incident in Thousand Oaks, California.
Following Mowry's shocking exit from "The Real," she took some precious time with her kids and flaunted their moments on Instagram. The former child star showed that she had her family to fall back to while she moved to the next stage in her career. 
The image shared had her rocking a makeup-free look while her bundles of joy rallied around her for a quick selfie. The 42-year-old looked fresh-faced and ever-youthful as she let her soft afro curls fan her crown. Mowry and her kids soaked up the sun by a nice pool. 
The '90s TV actress recently opened up about life after leaving "The Real." Mowry, who had a seven-year stint on the daytime talk show, made it known that she was still keeping up with her former co-hosts.
Now that she is off the entertainment scene, Mowry fell back to show her business acumen alongside her spouse in their winery business. The mom-of-two referred to the winery as her retirement job while adding that she was not giving up on Hollywood.