DJ Khaled's Sons Asahd and Aalam Steal Hearts Posing in Matching Outfits in This New Photo
DJ Khaled's tots Asahd and Aalam made the perfect view as their dad posted a sweet image of them on social media enjoying some sibling time.
DJ Khaled's adorable sons Aalam and Asahd had fans drooling with admiration after their superstar dad, shared a warming snapshot of the duo on Instagram.
Asahd and his little brother twinned in blue shirts with a Jordan symbol embedded in the bodice. The adorable pair sat on what looked like their home's basketball court while the camera captured them up-close.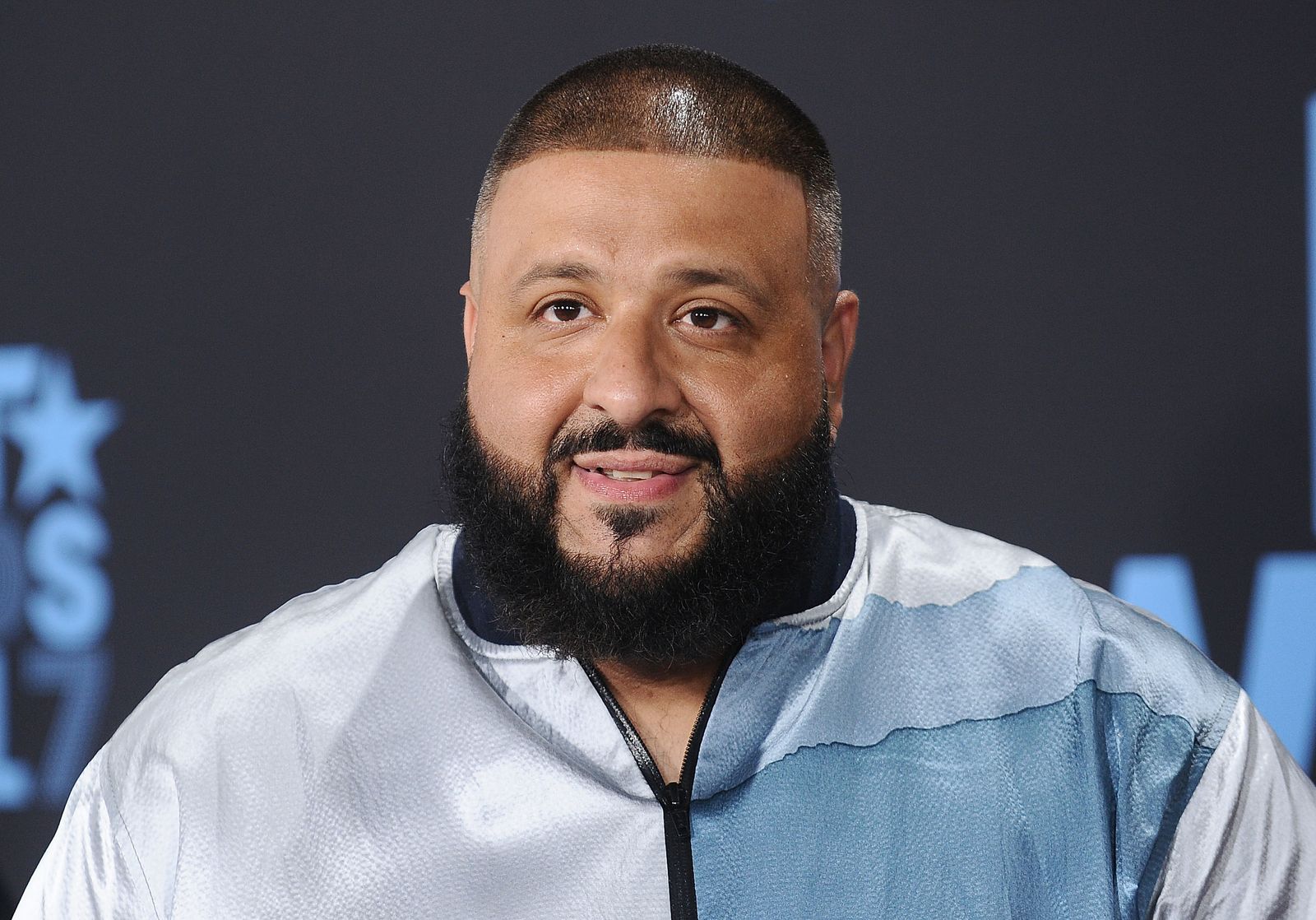 The DJ's look-alike sons matched their glam with swanky footwears as they posed for the camera. Asahd's lengthy tight curls were let down as he confronted his cute look with a big smile. 
Baby Aalam was not left behind as his hair was styled swept to the side. The toddler who did not share a smile was content with keeping an intent look at the camera. Their star dad captioned his post:
"We the best!"
Earlier this year, the award-winning music maker welcomed his second child, Aalam, after he pensively waited in at the hospital lobby. On his Instagram page, the "Wild Thoughts" star chronicled the details of his son's birth with a series of photos.
Tuck [DJ Khaled's wife] attended Marymount Manhattan College and graduated in 2003.
In many of the pictures, Khaled was photographed pacing and praying while his wife was in labor. At a point, he was seen with his wife's doctor who seemed to be updating him on the childbirth process.
Eventually, the "For Free" producer posted a photo of him and the doctor, Dr. Jin, sharing big smiles and a high-five. Khaled's caption was all about gratitude as he also shared his son's moniker.
DJ Khaled shares his lovely sons with long time partner, Nicole Tuck, who is also his manager. Besides seeing other her spouse's thriving career, Tuck is also a fashion entrepreneur.
Tuck attended Marymount Manhattan College and graduated in 2003. She obtained her Masters' degree in education from Fordham University back in 2005. The star mom once ran a fashion franchise called ABU Apparel.
DJ Khaled is a highly successful music producer who has eleven studio albums to his credit. He is also the recipient of numerous awards including one Grammy.