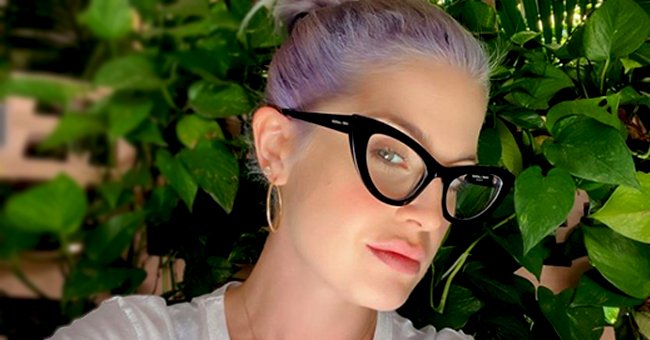 Instagram/kellyosbourne
Kelly Osbourne Says Her Cat Whose Name She Changed to Mr Boogie Loves 'The Kelly Clarkson Show'
The personality of the show took his Instagram to share a cute video with his cat. In the video, you can hear in the background the cat's favorite program according to what its new owner wrote in the post.
Kelly Osbourne, 35, has kept his followers up to date on the events of his life, from his beauty requirements to maintain his exotic hair color to his new pet. In a recent post, she gives an update on the cat situation.
The video, which was published a day ago, already has more than one hundred thousand likes and numerous positive comments. In it, Osbourne appears in his room while caressing and kissing his cat, a beautiful orange specimen.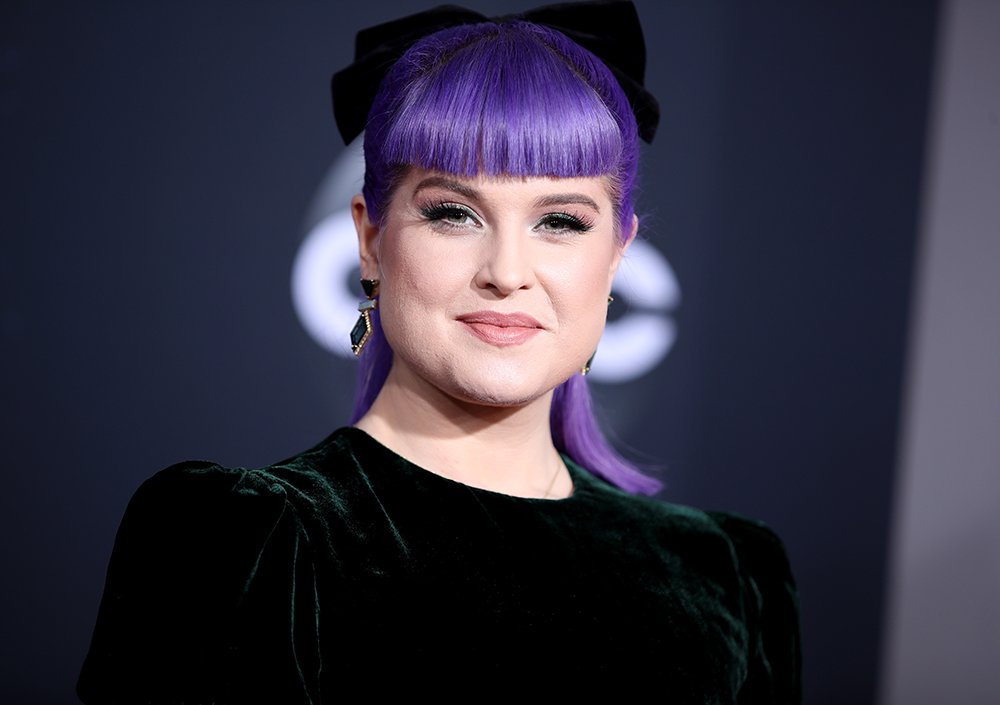 Kelly Osbourne attending the 2019 American Music Awards at Microsoft Theater in Los Angeles, California, in November 2019. I Image: Getty Images.
In the writing that accompanies the publication, she realizes that the cat is very comfortable and well-fed. She also confirms that she has changed the old name of the animal, Valentino, by Mr. Boogie.
"His favorite thing in the afternoon is to watch @kellyclarksonshow on my bed!!! (I actually think you can hear it I'm the back ground lol) he really has settled in as part of the family I can't even remember what it was like before @catsofsanbernardino brought him into my life!!!!," Osbourne further wrote.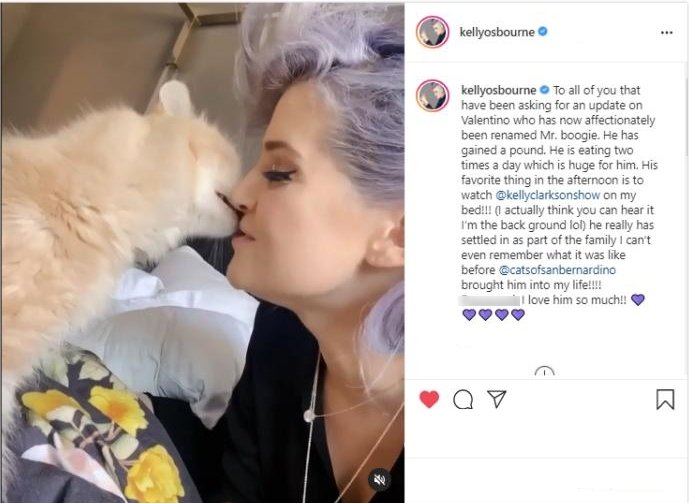 Screenshot from the clip showing Kelly Osbourne and her cat Mr. Boogie (formerly known as Valentino) in October 2020. I Image: Instagram/ kellyosbourne
Last April, Osbourne shared a photo on her Instagram where she introduced his family's new canine member, Oat. In the picture, she is holding the dominated puppy in her arms. The puppy joins the dog she already has, her first pet, Poll.
A few weeks ago in a post, she shared with her followers how happy she is to have Oat in her life. The pets that are her company in her home have helped her through this difficult time of isolation due to the pandemic.
The Osbornes are known to be an animal-loving family. Kelly shared that one of the things that made him adopt a new pet was his brother Jack Osbourne, who she thanks for her new doggie friend.
During this time of recovery and rebirth for Kelly, she has had the support of friends and family. Her pets have also been very important, the love she has with them helps her to move on and feel loved.
The pandemic has caused many to change their living quarters, either to be alone or because they are with their families in isolation. The Osbournes are spending this time under the same roof.
Ozzy Osbourne is afraid that his wife Sharon's cats could make him sick. He says that the whole house is full of cat hair and Sharon explains that his fears are what can make him sick, because all the time he is complaining about his cats.
Kelly is back with her parents and for her, nothing has changed, she says that everything is the same as when they started their reality show, in 2002. Now she is home but misses her home in England.
There are many things she misses, especially T.V. Well, their favorite programs are broadcast there. 'I miss watching Hollyoaks and The Simpsons and then I would switch over to Love Island in the summer' she said.
Please fill in your e-mail so we can share with you our top stories!