Robert Redford Is the Father of 4 Kids — Meet All of Them
The Hollywood legend is not only an excellent actor and renowned film director, he is also the proud father of his four children. Although not all have followed in his footsteps professionally.
Charles Robert Redford Jr, 84, born on August 18, 1936, in Santa Monica, California, is best known as actor Robert Redford. He is one of the greatest talents in the entertainment and performing arts industry in the United States, and a promoter of cinema through his Sundance Institute.
Yet even though he is a world-renowned and international award-winning actor and director, Redford is a family man who deeply loves his children and wife. The actor's personal life has been marked by tragedy.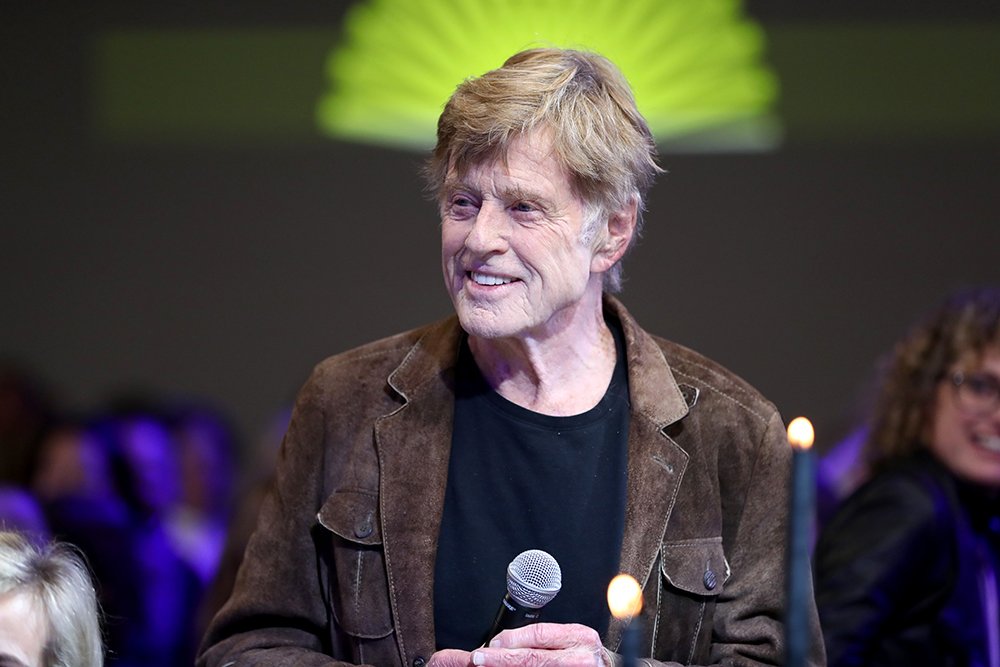 His first marriage was to producer Lola Van Wagenen in 1958, whom he met in Los Angeles at the beginning of his career, and with whom he shares his four children. The couple divorced in 1985 after nearly three decades of marriage.
In 2009 the actor remarried his second wife Sibylle Szaggars, a German painter who had been by his side since the mid-1990s. The couple had no children and stay together until today.
James Redford, Robert Redford's son, dies at 58 https://t.co/4z2kEW6Zco pic.twitter.com/WJeJc4DpSI

— The Washington Times (@WashTimes) October 20, 2020
SCOTT ANTHONY REDFORD
The actor and his ex-wife had their first son, Scott in 1959 after moving to New York and while Redford was studying first at the Pratt Institute and then the American Academy of Dramatic Arts.
Tragically, the baby died at seven weeks old, the victim of crib death or sudden infant death syndrome (SIDS). Devastated, Redford took refuge in acting, keeping his son's death as private as possible.
SHAUNA REDFORD
The Sundance Film Festival founder and his former spouse did not give up the grief of the loss of their first child, and in November 1960 they welcomed their eldest daughter Shauna.
The beautiful blonde did not follow in her famous father's footsteps in acting, however, she has built a solid career as a painter. Shauna has been married to her longtime love Eric Schlosser since 1985 and they share two children Conor and Mica.
We're sending our prayers to actor Robert Redford and his family following the death of his son, James Redford, at age 58. 💔 https://t.co/RUqk6Hru7c

— Closer Weekly (@closerweekly) October 19, 2020
JAMES "JAMIE" REDFORD
Redford's second son James was a renowned film director in the entertainment world. He was noted for producing, directing, and writing many TV shows. and award-winning films, such as The Big Picture: Rethinking Dyslexia of 2012, among others.
The actor's son was married for 35 years to his wife Kyle, and the two share two children. Dylan Redford works for The Borscht Corporation, and Lena Redford worked in the digital storytelling space for SuperDeluxe and Illumination Entertainment.
Sundance Institute is deeply saddened by the loss of Jamie Redford, the accomplished filmmaker and son of Institute founder and president Robert Redford. 1/4 pic.twitter.com/XW5h32XS0B

— The Sundance Institute (@sundanceorg) October 19, 2020
AMY REDFORD
Redford and Van Wagenen had a fourth and final daughter, Amy, in October 1970. The youngest of the Redford children began acting as soon as she was old enough to do so. Throughout her life, she has built a career as an actress, although she is also a producer and director.
Redford's youngest daughter's most recent performance was in "Hate Crime" and "Candybar." She was married to her ex-husband Mark Mann and currently lives with her partner Matt August, with whom she shares her only daughter Eden Agust.
TRAGEDY HITS AGAIN
In mid-October 2020, the famous director and actor were struck again by the pain of loss. His beloved son James, who struggled since his early years with a disease that damaged his liver and for which he received two organ transplants, passed away.
After he had overcome the disease, two years ago he attacked James again, which was complicated by liver cancer. His family has asked for privacy in these difficult times, and his friends and colleagues have left their messages of mourn and encouragement in the publication that reported the sad news.