Savannah Chrisley Praises Her Mom Julie for Sharing Story about Her Battle with Breast Cancer
"Chrisley Knows Best" star Savannah Chrisley celebrated National Breast Cancer Awareness month in a special way by paying tribute to her mother, Julie Chrisley, who won her battle with cancer eight years ago.
Family matriarch Julie Chrisley is an inspiration to her daughter Savannah, who paid tribute to her in celebration of Breast Cancer Awareness month. Shockingly 1 in every 8 women in the US will receive a breast cancer diagnosis in their lifetime.
Even though the 23-year-old shared statistics on the disease, the focus of her post rested squarely on her mother, who almost didn't get the testing that saved her life.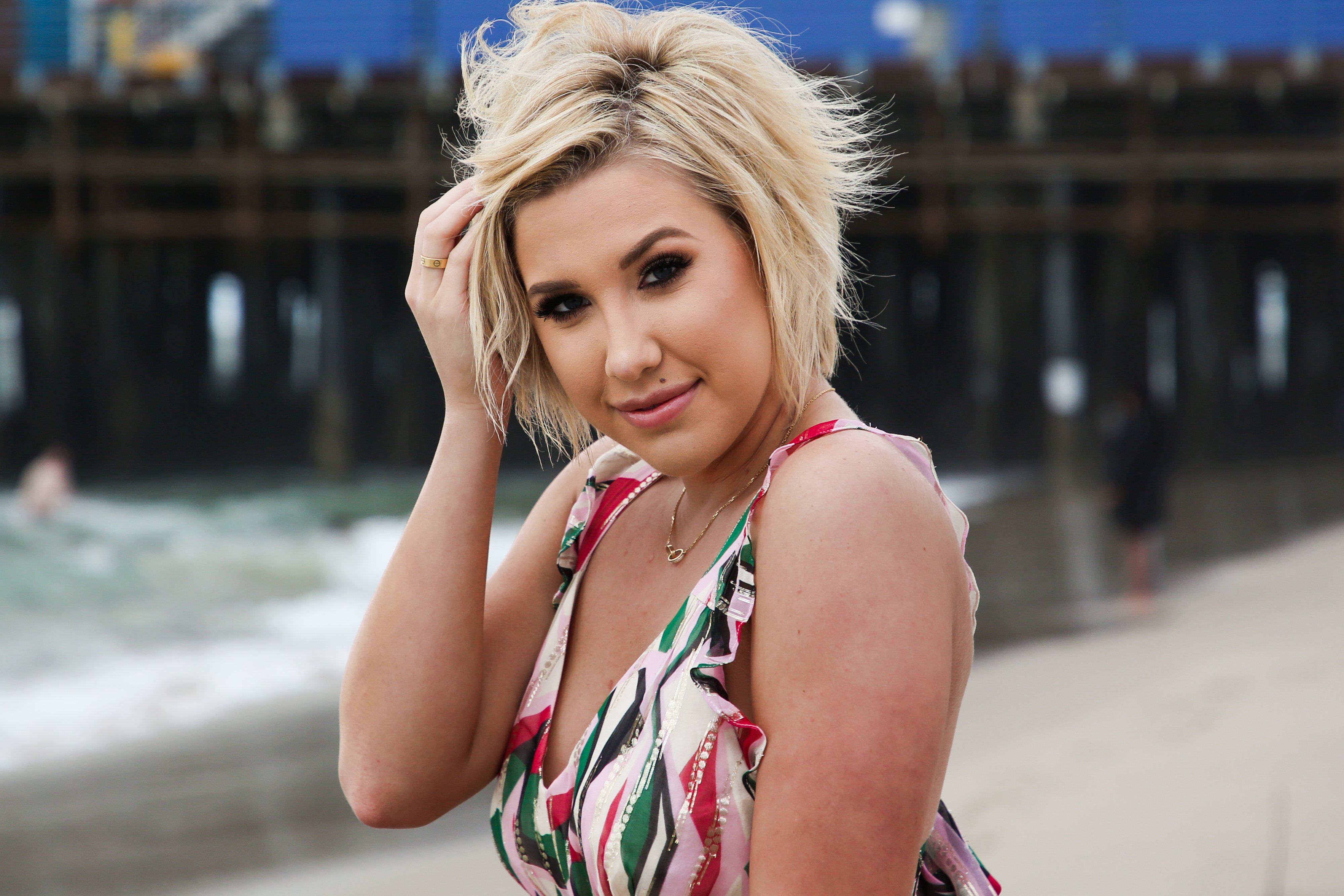 SAVANNAH'S TRIBUTE TO HER MOM
The surprise cancer diagnosis came in 2012, two years before "Chrisley Knows Best" made its television debut. However, Julie tackled the situation head-on without making a fuss and opted for a double mastectomy to prevent breast cancer from spreading. 
The strength in which Julie handled her diagnosis left Savannah in awe, and she shared it with her fans on social media as a part of the tribute to her mother and wrote:
"But this woman...she's a superhero...my superhero! And I get to call her mama."
SHE ALMOST DIDN'T GET TESTED 
Julie's breast cancer diagnosis came unexpectedly, and she only decided to get a mammogram after her husband, Todd, insisted. While she only did it to appease Todd, it probably ended up saving her life.
Its symptoms are disregarded as normal when it's actually quite opposite.
Todd's insistence came after two of Julie's friends got diagnosed with the disease, and even though her oncologist recommended a lumpectomy, Julie didn't want to take any chances and had a double mastectomy aged 39, as she reportedly recalled during an interview:
 "I had a 6-year-old. I had to do whatever I had to do to be around for my kids." 
SAVANNAH'S BATTLE WITH HER HEALTH
Now 23, Savannah recently shared that she had silently been fighting a health battle with endometriosis over the last couple of years. The condition causes abnormal tissue to grow outside the uterus, and the pain it causes has had an impact on her emotionally and physically.
Hoping that her story might create more awareness about the condition, Savannah noted that its symptoms are disregarded as normal when it's actually quite opposite. Now, she thinks it's time that "endometriosis is accepted and taken seriously."
SHE HAD SURGICAL INTERVENTION TO HELP
Two months ago, Savannah Chrisley ended up having surgery to alleviate her symptoms that just worsened over time, but the damage was far greater than anyone anticipated. 
Even though the surgery's purpose was to remove a big cyst, doctors found that the endometriosis had spread to her bladder, ovaries, and surrounding areas. In the end, a "good bit" of scar tissue got removed as well.