Gwen Stefani Jokes She'll Need to See Her Therapist after 'The Voice' Contestant Gets 2-Chair Turn
As blind auditions continued during the new season of "The Voice" on Tuesday, performer Aaron Scott unintentionally triggered judge Gwen Stefani with his song choice.
With season 19 of "The Voice" off to a strong start, hopeful contestant Aaron Scott had a chair-turning performance with his rock song, but he couldn't win over all the judges.
Scott stood out for more than his singing voice. Rock singers are in short supply this season, and the 36-year-old father's rendition of Fuel's song "Hemorrhage (In My Hands)" made both John Legend and Blake Shelton turn their chairs.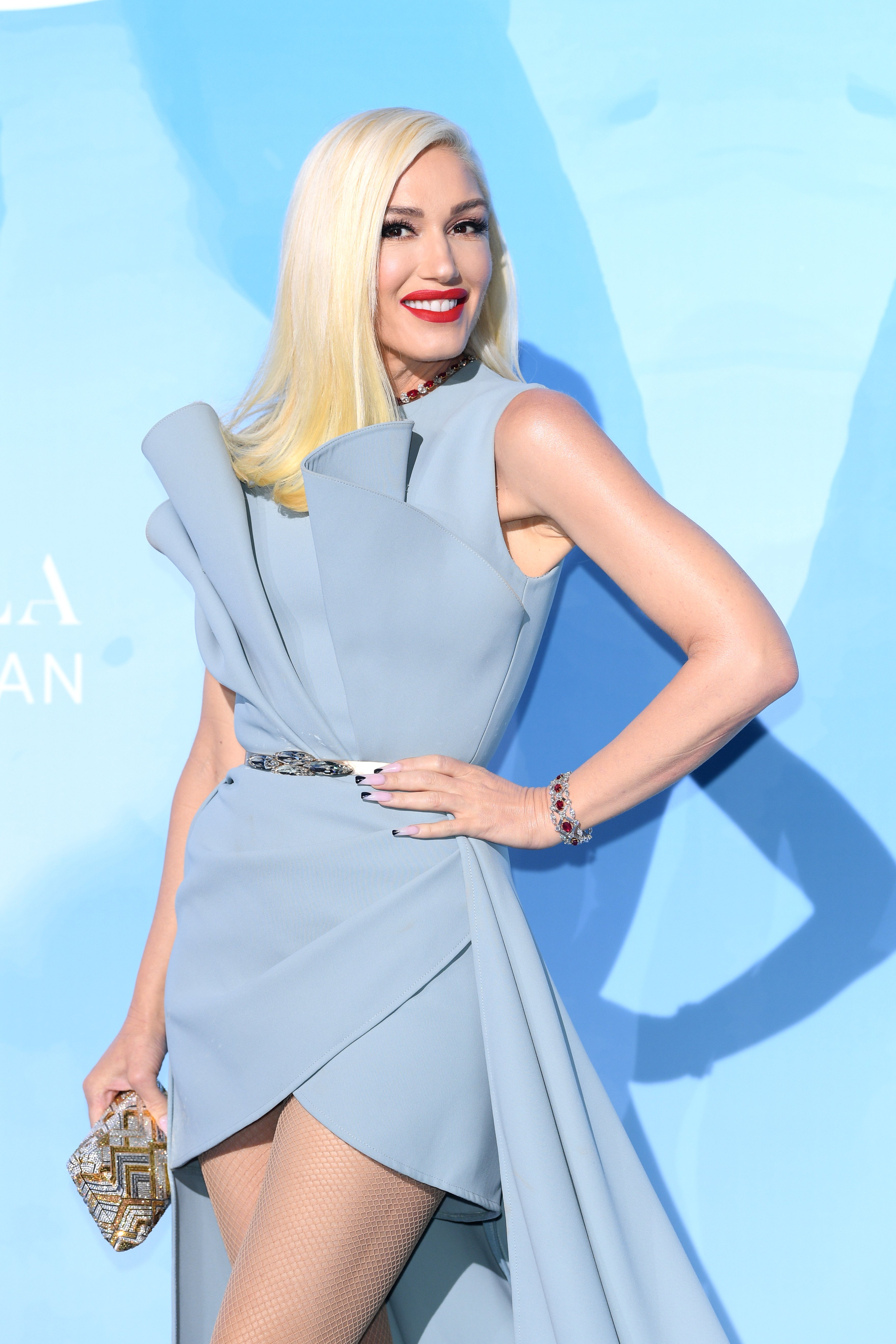 THE UNINTENDED 'TRIGGER'
Fellow coaches Legend and Shelton began their humorous banter as each tried to convince Scott to pick them as his coach. Stefani largely stayed out of the situation, not because she didn't like his performance, but because of Scott's song choice, as she admitted:
"I gotta be honest, some of those '90s songs are like a trigger for me. I probably have to go see my therapist after that, thank you."
Legend curiously asked whether bad relationships gave her the 90s related trigger, but she merely deferred to fellow coach Kelly Clarkson with a laugh and said:
"I will just pass it over to Kelly, and I will take a drink." 
BRINGING GENRES TOGETHER
Stefani reclaimed her coaching chair for season 19 of the popular talent competition show, but she's been busy with a project that brings together two genres; country and her "rockin' music" style. 
On Stefani's latest album titled "Gwen's Gone Country," she revamped some of her older hits such as "The Sweet Escape," "Just a Girl," and "Don't Speak," and gave them a new country finish.
It's Stefani's first jump into the country pool after she dipped her toes with the duet "Nobody But You" with boyfriend Shelton.
THE FIRST 4-CHAIR TURN
The new season of "The Voice" already surprised with its first four-chair turn of the season, as one contestant wowed the judges' socks off on the show's premiere night no less. 
Tamara Jade walked onstage as the first blind audition for the show's new season, and she completely blew listeners away. Performing her rendition of Lizzo's "Cuz, I Love You" had Legend and Clarkson turn after she barely sang a note. Shelton and Stefani turned their chairs soon afterward as well.
TURNING 51
However, Stefani recently did some turning of another kind. Earlier this month, the singer celebrated her 51st birthday, and longtime boyfriend Blake Shelton made sure to commemorate the day with a special message to her.
Romantically, Shelton wished his "special lady" a happy birthday alongside a beautiful picture of them together and said that he would write Stefani a song "every single day" if it was possible.