Mike Epps' Daughter Indiana Smiles in a New Adorable Photo as She Marks Her 7-Month Birthday
Mike Epps's adorable toddler daughter, Indiana Rose rang in her new age in grand style as her mom confirmed in a sweet snapshot shared to social media.
Mike Epps's baby girl, Indiana Rose is growing fast and beginning to show her sweet personality. During her mom's latest Instagram update, fans got to know that Indiana was 7 months old and kicking!
Indiana's mom, Kyra Robinson showed off how the toddler was celebrated while the family kept adhering to the quarantine safety rules. The image shared on her Instagram story was nothing short of appealing.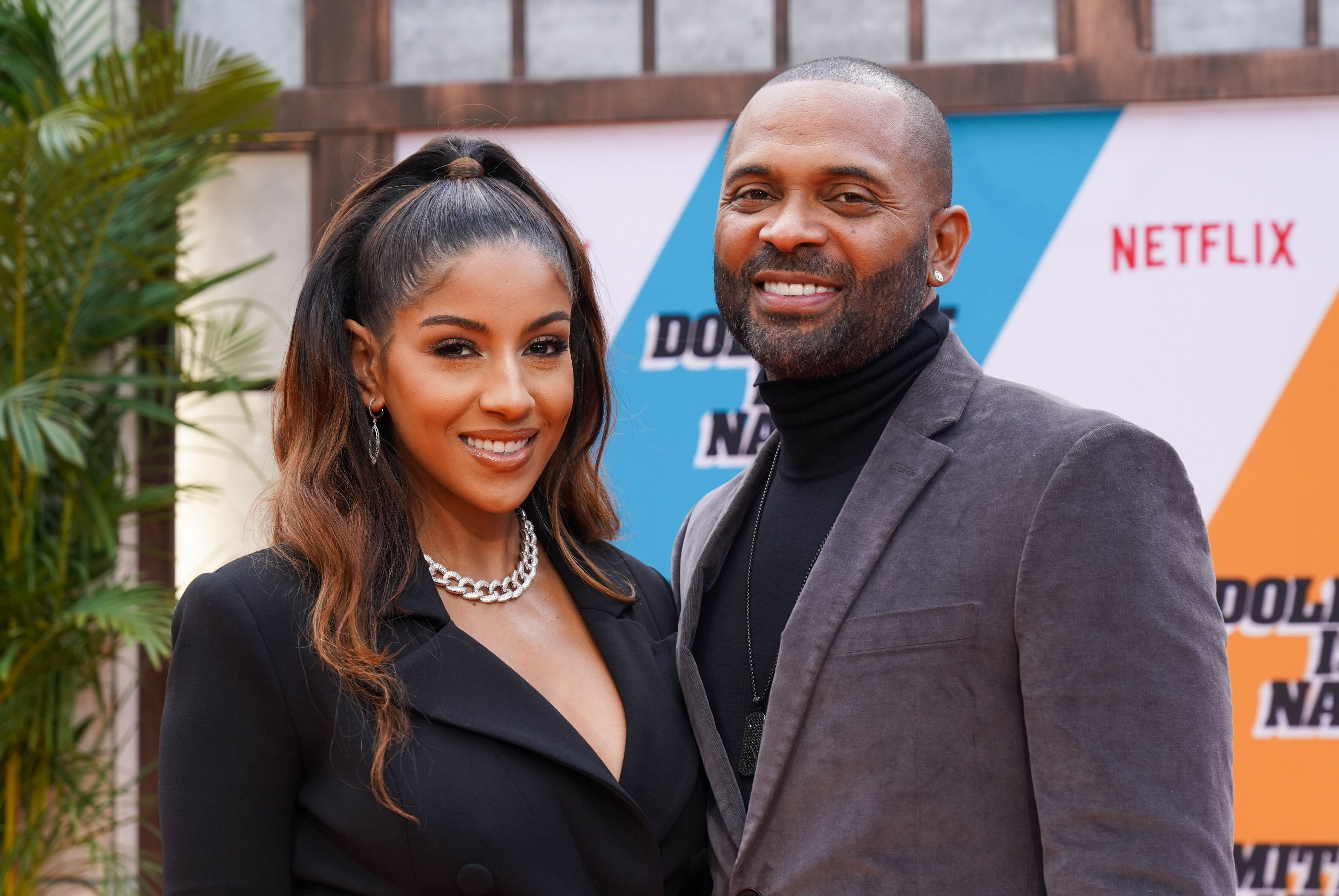 The tot was photographed sitting on a comfy grey couch in the snapshot in what looked like her parents' living room. A throw pillow was propped behind her to aid her seating position as she posed for the camera.
Indiana's sweet glam included a deep blue dress with an omega sign emboldened on the bodice. The baby girl's curls were held together in a bun with a light blue scrunchie while she rocked with tiny blue socks of the same color. Her mom gushed:
"My 7 months old make every day better in quarantine."
While little Indiana blessed the timeline with a sweet toothless smile and her sparkly eyes, her mom added sweet words and a funky purple heart emoji for effect.
Although Indiana is his youngest, Hollywood's iconic comedian, Epps is a girl dad to five beautiful daughters he wouldn't trade for anything.
The star actor also added that he loved the idea of being married.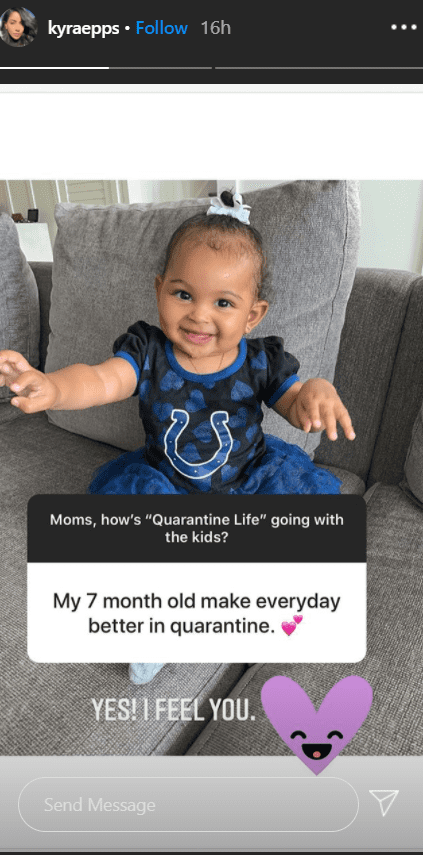 While Epps' older daughters are from his previous relationships, Indiana is the award-winning star's toddler with his wife and TV producer, Robinson.
Last year, Epps and his partner tied the knot in a splendid outdoor ceremony that had them saying their vows on a sunny afternoon. The occasion was celebrated at the luxurious Resort situated at Pelican Hill.
The couple showed their exquisite taste in an area overlooking the tranquil ocean. More of their classy preferences included white cherry blossom trees and sweet-smelling flowers from Bloom Box used to adorn the aisle.
The duo who opted for a New York-themed party first met in 2017. Once speaking about his love life, Epps opened up on why he chose to get married again soon after his divorce. Epps first clarified that there was a misconception that he remarried almost immediately.
In his defense, the star actor noted that he and his ex-wife, Mechelle, were separated five years before he thought about remarrying. The star actor also added that he loved the idea of being married.