Watch Kenya Moore's Baby Brooklyn Purposefully Crawl as She Stands up in a Throwback Video
American actress, model, and television personality Kenya Moore posted a heartwarming throwback video of her adorable baby Brooklyn crawling and standing on her Instagram feed. 
In a wholesome throwback video on Instagram, baby Brooklyn, daughter of famous American actress, model, and television star Kenya Moore was seen crawling and successfully standing. 
In the short clip, the adorable toddler was clad in only a diaper as she crawled around a lush white furry rug beside a white leather sofa. She moved around the ground a bit before she reached for the couch.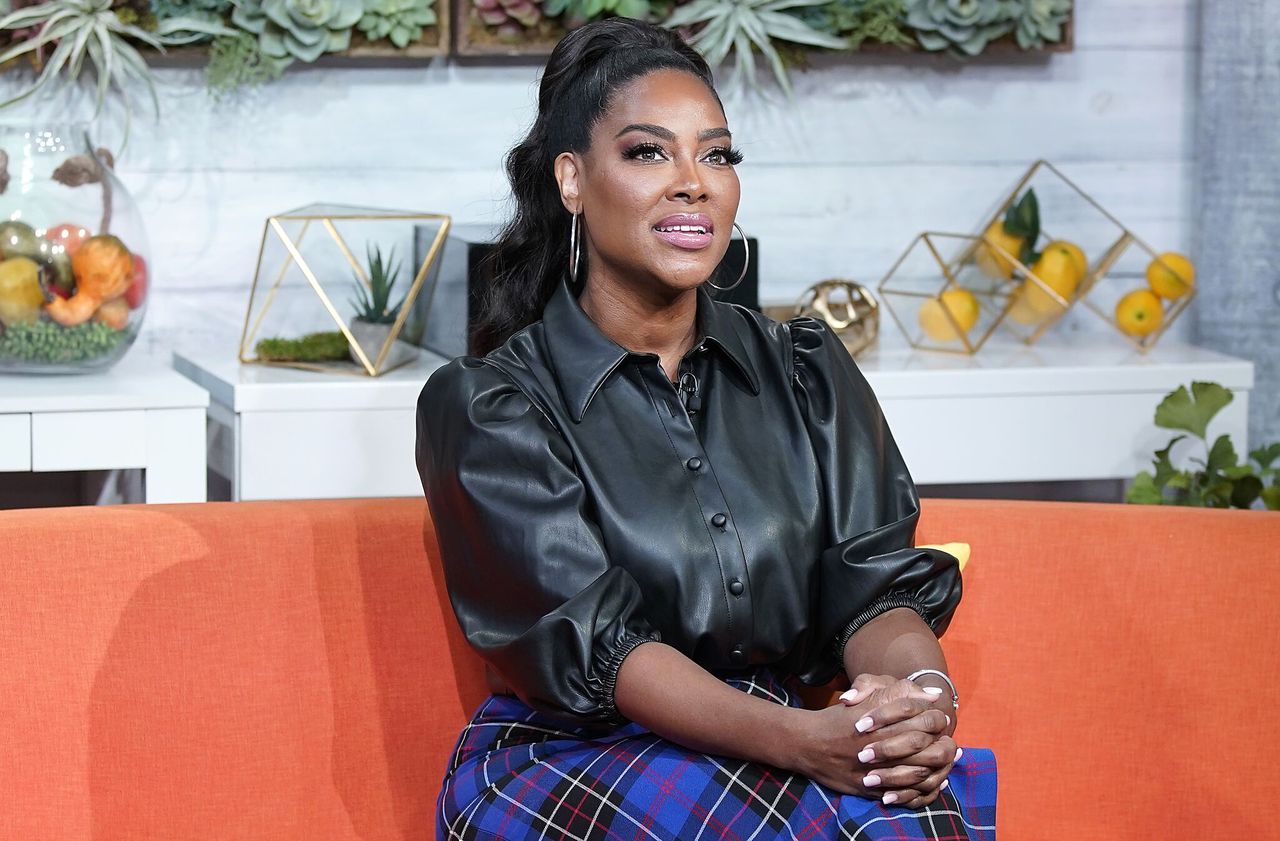 When she did, in a brave moment, the little girl pushed herself off the ground and balanced against the comfortable sofa as she got to her feet. She then looked straight into the camera with her huge adorable eyes. 
Moore, who was behind the camera, gave a little shriek that startled the child. In a manner typical with babies, she returned hers with a fit of delightful laughter as she looked around the room restlessly. Beneath the photo, the proud mother captioned: 
"#FBF same personality ❤️."
The 49-year-old has never failed to post videos of her daughter as she phased through her growth process. In August, she posted a clip of Brooklyn flexing her language skills as she counted to ten in French. 
Last year, Moore also shared a photo of her affectionately kissing her little girl on the lips. She, however, received heavy backlash from her fans and followers who found it inappropriate and unhealthy. 
[Moore and Brooklyn's father] revealed that they were considering having a second baby despite their topsy-turvy marriage.
No amount of criticism can come between the mother and daughter's special bond, especially since the star faced so many complications during and after childbirth. She suffered from preeclampsia, causing her to deliver baby Brooklyn three weeks early. 
Earlier this year, it was also rumored that Moore did not use her egg to conceive her daughter. The story was spread by her fellow "The Real Housewives of Atlanta" co-star NeNe Leakes after the pair had a nasty clash on the show. 
She also revealed that the model had not been truly married to her estranged husband and Brooklyn's father, Marc Daly, explaining that their union was only a paid agreement. Moore, however, disputed all the claims in an interview, calling them "completely baseless." 
She also expressed her feelings about the existing friendship between Daly and Leakes in an interview in February. She admitted that she was not pleased with their chummy relationship, especially since she and the co-star had "beef."
Despite all the drama, in April, Moore revealed that she and Daly were working on their shaky marriage. The pair, however, did not spend the quarantine together as Daly was away in New York working on his restaurant business. 
In May, the pair revealed that they were considering having a second baby despite their topsy-turvy marriage. However, the TV star admitted that she and Daly were still unsure about it and it was still a sensitive subject.