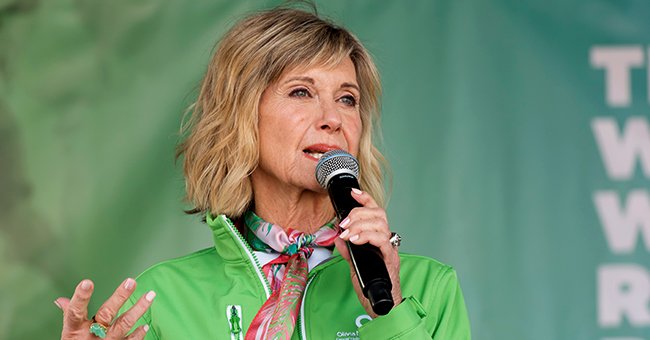 Getty Images
Olivia Newton-John Hopes Her Foundation Can Help Find Gentler Therapies for Cancer Treatment
The Australian actress has not had a cancer scan "for a long time" and has not been subjected to radiation in "a couple of years." She is investing her time in her foundation now.
Olivia Newton-John, 72, has started her Olivia Newton-John Foundation this Breast Cancer Awareness Month. For the past three years, she has been battling her third round of cancer.
The blonde Grease star was first diagnosed with cancer in 1992. Cancer returned in 2013 spreading to her shoulder, and by 2017 it had not only returned for the third time, but it also metastasized to the end of her spine.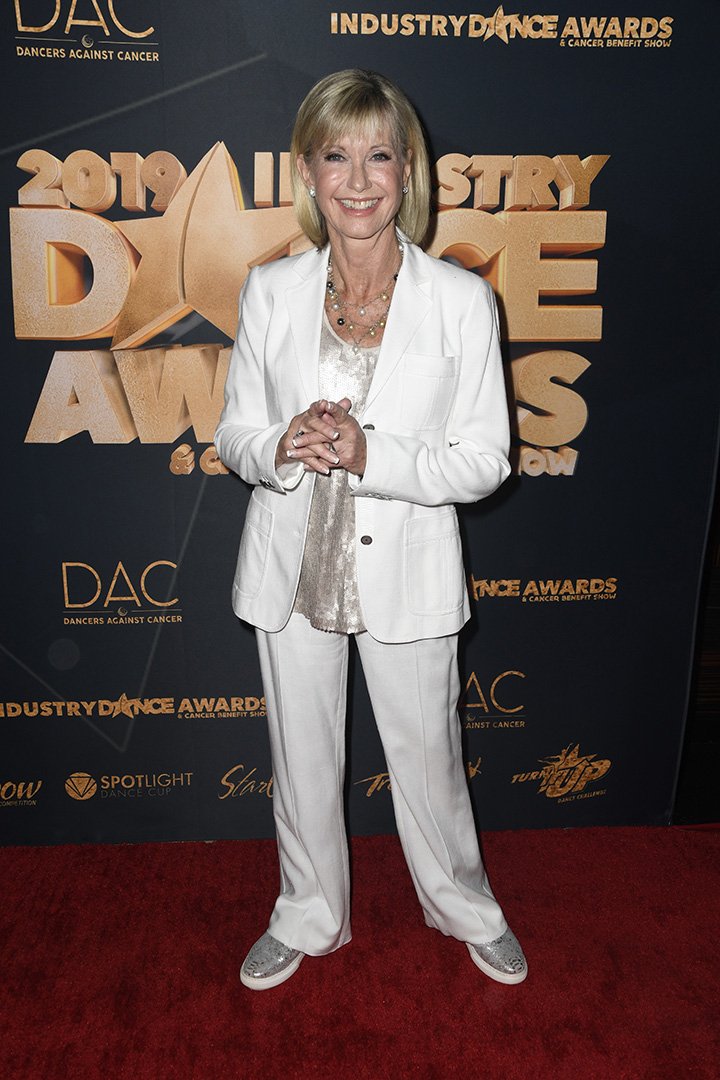 Olivia Newton-John attending the 2019 Industry Dance Awards in Los Angeles, California, in August 2019. I Image: Getty Images.
She has spent years under radiation therapy, chemo, and surgeries, which are the most common ways to fight the disease. However, this path has led her to a new dream, to find therapies that are kinder.
Olivia said in an interview: "I think I'm extremely lucky. I'm very lucky that I'm well. I don't take that for granted at all. Everything comes from here [brain], right? What you think about life, what you think about your illness, what you think about everything is affected by your mind, so the mind, body and spirit is really important."
FEELING BETTER
At this point in his life, she feels better, with only a little pain in her feet as a result of some peripheral nerve damage in her spine. It's an unfortunate reaction to radiation, but other than that she feels fine.
The "Physical" singer attributes her well-being to the "energy" she has received from her good diet, and from taking plants and herbal medicines, homeopathy, and of course, having good thoughts.
CLOSE FRIENDS
The Grammy winner has maintained a good friendship with John Travolta and his recently deceased wife Kelly Preston since they worked together. Sadly, Preston lost her battle with breast cancer in July this year.
In this regard, Newton-John said she respected that Travolta and Preston chose to keep their fight against the disease secret and private. Also said that she wanted to honor her, let everyone know that they are dear friends and that she was a beautiful human.
ADVOCATE FOR HEALTH AWARENESS
The actress has commented that she has lost several dear friends to cancer and wishes to be a positive force in the fight for others against the disease. It is the motivation behind her foundation that helps find gentler forms of cancer treatment.
She has partnered with Julien's Auctions to sell some of her personal items, like artwork, clothes and she almost have the belt she wore in the 'Grease' sing-along she did with Travolta.
REUNITED AND IN COSTUMES
After 40 years, Newton-John and Travolta got together and dressed as their in-love characters during the Meet n 'Grease Sing-along event, held at the Coral Sky Amphitheater in West Palm Beach, Florida, in 2019.
The actress shared a photo of them backstage in which she appears with Travolta holding hands. She wears a long skirt and yellow cardigan much like the one she wore in the movie, while the actor wears all black with a black leather jacket.
Please fill in your e-mail so we can share with you our top stories!