See Kelly Rowland's Pregnancy Glow in This Gorgeous Snap as She Poses in a Green Bikini & Hat
A very pregnant Kelly Rowland took to Instagram to share a snap of her recent vacation to Cabo and the sun-kissed singer looks fresh and fabulous. Check out her sizzling bikini look!
Kelly Rowland is making the best out of her pregnancy days. The beautiful mother-of-one recently jetted off to Cabo to soak up the sun and it looks like she had an amazing time. 
Rowland took to Instagram to treat her fans with a snapshot of her vacation. "Last taste of summer," she captioned the picture that saw her in full vacation mode, beige sun hat included.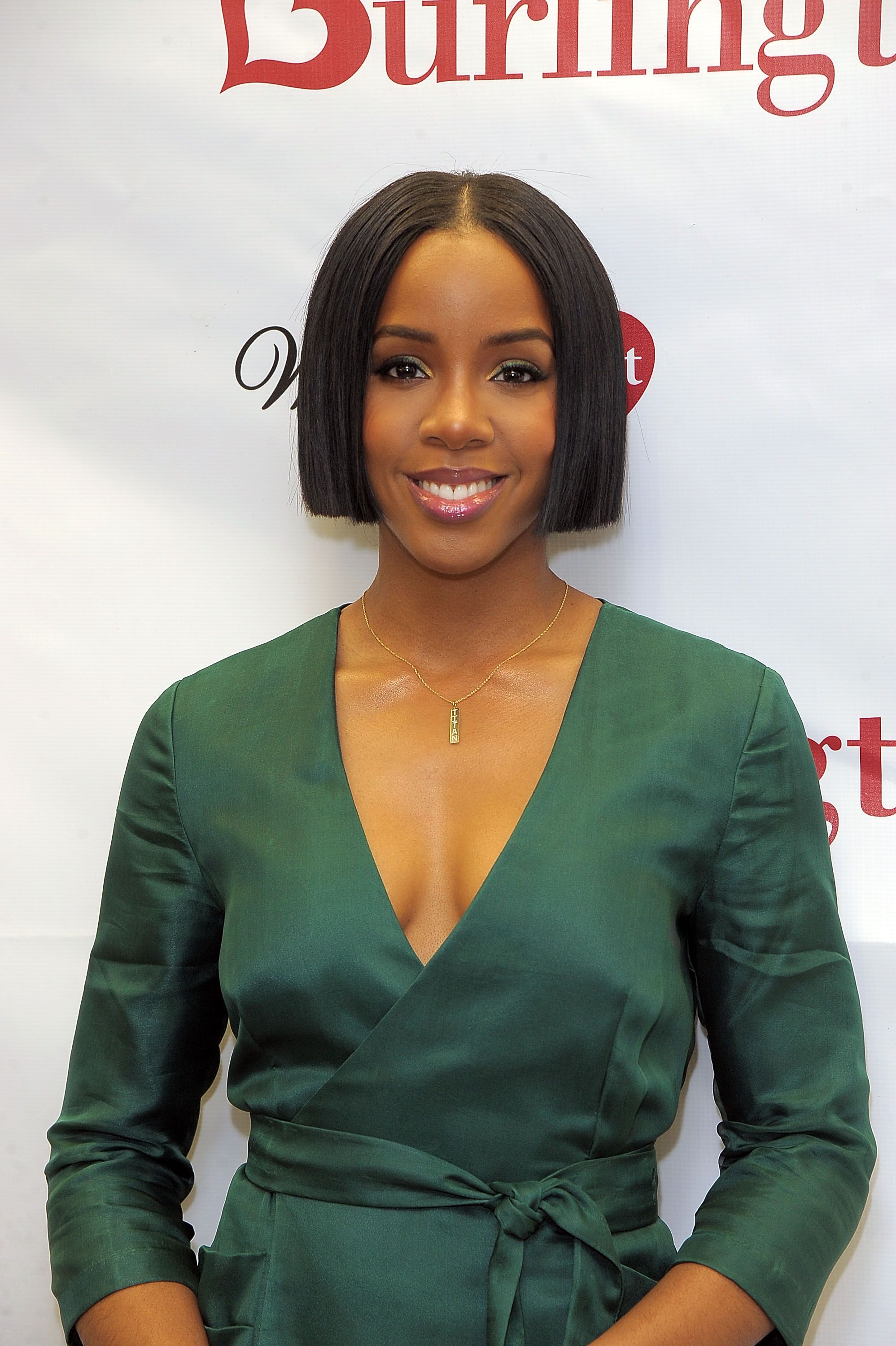 SUCH A STUNNER!
The 39-year-old looked amazing in a green bikini. Since it was not a full-length portrait, her baby bump was not visible, but upon zooming in on the picture, one could see the shadow of her baby bump reflected on her sunglasses. 
The former Destiny's Child member wore a beige wide-brimmed sun hat to cover her face. Her gorgeous bronze skin looked beautiful against the sun rays as she pouted out her full lips to take a selfie. 
A QUARANTINE BABY
Rowland and her husband, Tim Weatherspoon, were loosely talking about having another baby before she got pregnant. They wanted to try and expand their family and with the quarantine going on, the couple thought it was a perfect time to do so. 
Her new music is going to be about her personal experiences.
In an interview with People, Rowland joked that there was nothing much to do around the house during the quarantine. Talking about how her son, Titan Jewell, is hyped to be a big brother, she said:
"Titan already named the baby. He knows what he's having and he is excited."
NEW ALBUM VS NEW BABY
Rowland wants to feel the movie-like moment when she is ready to give birth to her new baby. When she had her son, her labor was induced, but this time around, she wants her water to unexpectedly break. 
The singer is pretty sure that this is going to be her last pregnancy. In an interview with Women's Health magazine, she joked about how she was thinking her fans were expecting a new album but they are getting a new baby instead. 
SHE IS WORKING ON A NEW ALBUM
But Rowland has figured out a way to give them both. She has been planning to drop her fifth solo album. She has been tight-lipped about when the album is dropping, but at least there is something to look forward to. 
Her new music is going to be about her personal experiences. Her new song "Coffee" is all about the sexy mood she intends to bring out during her 40s, but there will be music that reflects on more emotional experiences like her 2018 reunion with her estranged biological father who she had not seen in three decades.