Swizz Beatz Posts a Heartfelt Tribute in Honor of His 1st Born Son Prince Nasir's 20th Birthday
Producer Swizz Beatz celebrated his son, Prince Nasir Dean, as he clocked 20 years. The rising artist and DJ is a product of Beatz's previous marriage.
Swizz Beatz  took to Instagram posting old pictures of his son, Prince Nasir as a young child, teenager, and as an adult.  The 42-year-old father wrote in his caption:
"My little guy is not little anymore, wow! Happy big 20th Birthday, my 1st born Prince Nasir? I wish you more love and life.?"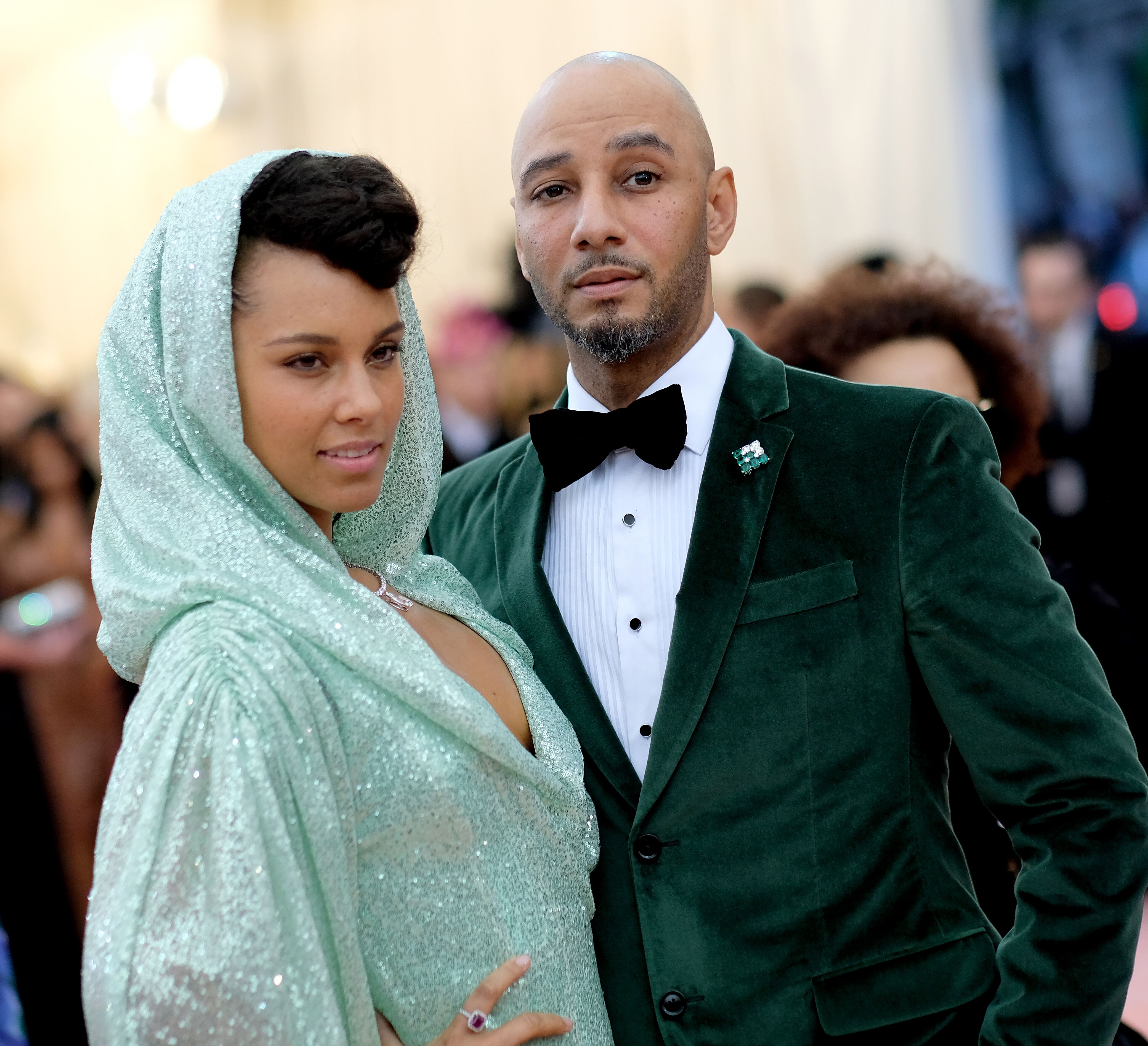 The first slide showed him and his young son in the studio while the last three featured captivating moments of young Nasir as he bloomed into a young model. A fan commented:
"Amazing how time flies and how they quickly grow. Beautiful photos. Happy Birthday"
The father of three had no luck in marriage until he finally met popular musician, Alicia Keys. He fell into his third marriage when he tied the knot with the singer. During their wedding, his talented son Nasir stood as his best man 
[Beatz] indicated his love for his son's grand appearance and bravery at the 62nd Grammy Awards night.
The proud husband has nothing but adoration for his children as he takes every chance to express his limitless pride in every one of their engagements.
Earlier this year, his 20-year-old stirred up confusion on Twitter when a Halloween-faced man was spotted in the crowd during the 2020 Grammy Awards night with questions circling about the identity of the man behind the mask. 
A rush of tweets rushed in demanding answers while some asked that Keys, the night's host, should find out who the man was.
It was revealed that the Nasir, whose stage name is Note Marcato, was the artist behind the painted skeleton face mask. The young man had taken to his Instagram story earlier to share a selfie which he captioned, "Grammy cardinal."
On Instagram, Beatz, whose real name is Kasseem Dean, indicated his love for his son's grand appearance and bravery at the 62nd Grammy Awards night.
Beatz and Keys, who have been married for ten years now, have two sons together: 9-year-old Egypt and 5-year-old Genesis, coupled with Beatz's three other sons from previous relationships.
Besides being a great father, the successful hip hop producer has won different awards and recognitions like "Best Rap Performance" and "Ruff Riders Anthem" in 1998.