'Hamilton' Star Miguel Cervantes Honors Late Daughter's Birthday on Anniversary of Her Death
"Hamilton" actor Miguel Cervantes and his wife Kelly honored their late daughter Adelaide's posthumous birthday on the first anniversary of her death with a touching tribute.
Miguel Cervantes and his wife Kelly continue to miss their beloved daughter Adelaide, but they choose to celebrate her short life and long-lasting legacy the best way they can. 
On what would have been Adelaide's 5th birthday, which comes days after her death anniversary, the loving couple took time to commemorate the special day in their New Jersey home.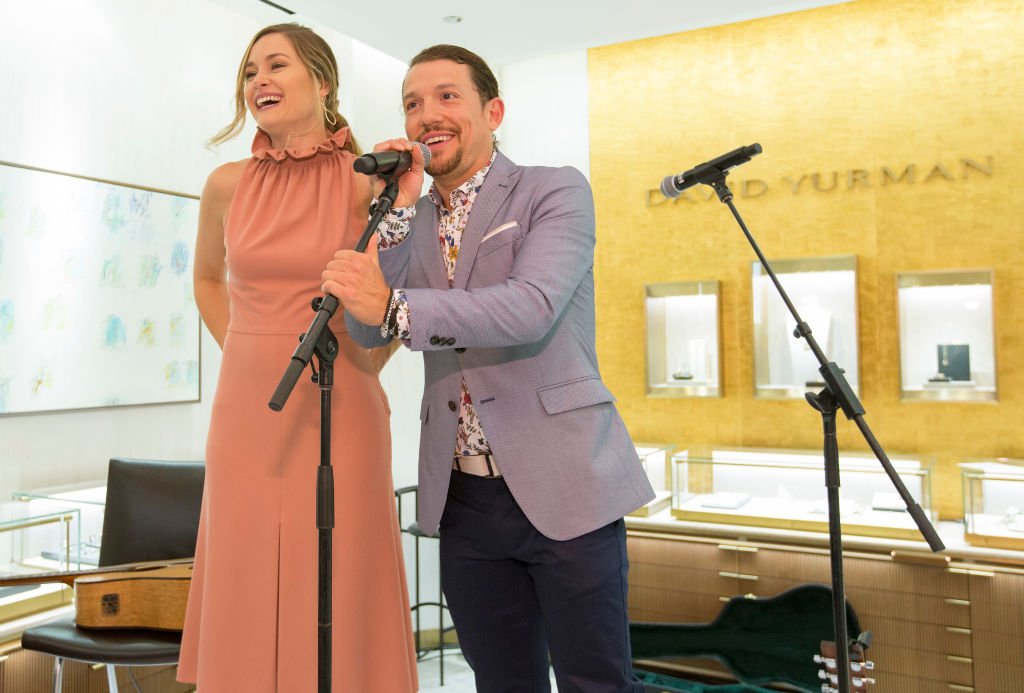 They were joined by close friends and had a party which included cupcakes, Frank Sinatra's music, and a symbolic ritual of planting a rose bush in Adelaide's memory. Kelly shared a heartwarming photo of the family in front of the rose bush plant.
Days before, on Adelaide's death anniversary, [Miguel] had no plans to do anything as he dreaded the reality that his loving daughter was gone.
The couple and their son, Jackson, alongside their pet dog, mustered smiles as they posed by the site, which had a heart-melting stone with the words, "Adelaide's Garden" engraved on it. The accompanying caption read:
"Saturday, we celebrated Adelaide's 5th birthday. Sure there were tears, but we tried our best to truly celebrate her. We planted a rose bush in her honor, listened to Frank Sinatra, and ate cupcakes." 
Kelly explained that her mother made the memorial stone and noted that she couldn't wait to plant an entire garden in Adelaide's memory by spring. Miguel also paid tribute on his Instagram page with a throwback photo of him holding a newborn Adelaide on his bare chest.
The doting father planted a sweet kiss on his baby girl's forehead in the tear-jerking image. In the caption, he wrote that although he had a lot of things to be sad about, he chose to have a party to celebrate.
Days before, on Adelaide's death anniversary, the "Hamilton" actor had no plans to do anything as he dreaded the reality that his loving daughter was gone. Speaking to People Magazine, he said:
"I don't know how people can call it an anniversary, because frankly, it's really just a terrible day. If I'm being honest, the day of her death doesn't mean anything to me."
Miguel and Kelly lost their baby girl on October 12, 2019, after she endured a lifetime of seizures — which happened from 7 months—due to Infantile Spasms. A grieved Kelly shared the devastating news a day after with an emotional black-and-white photo of her daughter's empty room.
A day before the tragic occurrence, the couple had
braved themselves to say goodbye
 to their beloved daughter as she had already entered hospice care. Amid the hurt, the parents were in awe of how strong their baby girl was and continue to remember her by her incredible courage.