DJ Khaled Proudly Celebrates His Adorable Son Asahd's 4th Birthday with a Sweet Tribute & Party
DJ Khaled has openly shared details about his first son's life ever since his birth and the proud father recently marked Asahd's fourth birthday with precious posts for fans on Instagram.
DJ Khaled is famous in the entertainment industry as a musician and record producer. The record label founder of  We The Best Music Group celebrated his first son, Asahd's fourth birthday with a sweet party and emotional posts on Instagram.
The father-of-two uploaded a series of pictures that showed various moments of his time with Asahd. The first was a close-up of the father with his son in his arms as they both smiled at the camera.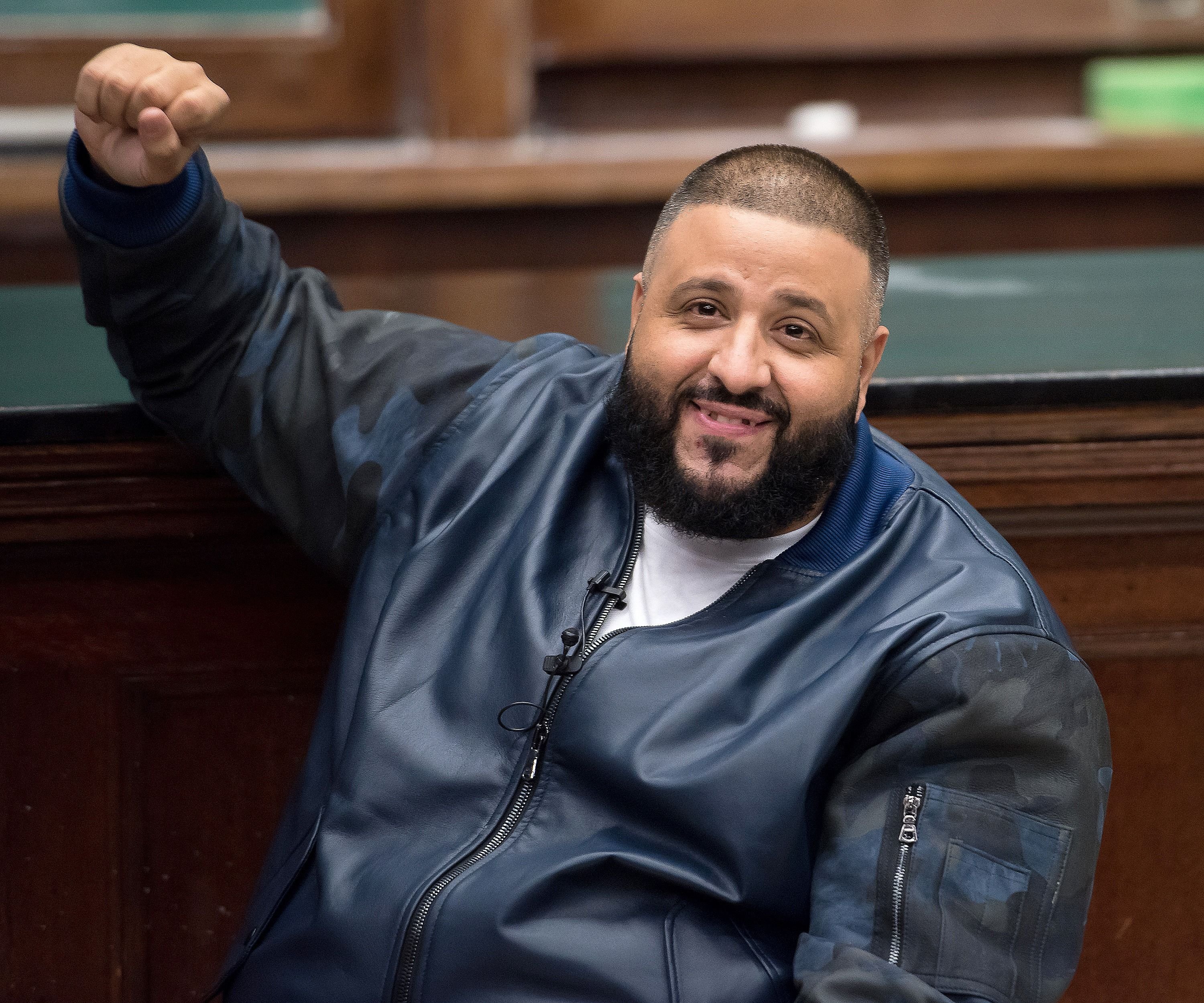 The rest of the pictures were snaps of Khaled with his four-year-old, his wife Nicole, and his second son, Aalam. The proud father captioned the post with birthday wishes to Asahd and his gratitude to God.
Khaled named [his son] the executive producer for his album "Father Of Asahd" and told sources that his son advised him on the album.
The "Wild Thoughts" singer also shared a video from the birthday party, which showed the 44-year-old with his wife and son surrounded by their friends as they sang the happy birthday song for Asahd.
The birthday boy also shared pictures from his "PJ Masks" themed party on his Instagram. The first slide showed Asahd in front of his blue "PJ Masks" cake, which had the number 4 on it.
Simultaneously, the rest of the slides were pictures with his parents and "PJ Masks" cosplayers. The post was captioned with the words:
"Happy Birthday to me!"
Asahd was born on October 23, 2016, and he became a part of the entertainment world with several appearances on red carpets and award shows, plus he dominated Instagram with his cuteness.
In 2017, Asahd attended the 59th Grammy Awards, the Nickelodeon Kids Choice Awards, and made his stage debut at the iHeartRadio Music Awards.
Khaled named him the executive producer for his album, "Father Of Asahd" and told sources that his son advised him on the album through his body language and expressions. The boy has been his father's source of inspiration since his birth and also influenced his father's album "Grateful" as well as Jay-Z and Beyonce's song, "Shining."
In January, Asahd became a big brother after the birth of Aalam. The entertainer announced his second son's arrival with a picture on Instagram which captured the brothers together.
The proud father also explained the meaning behind his son's name on Instagram, and as he did for Asahd, the 44-year-old filed to trademark his second son's name via ATK Entertainment.
The proud father-of-two plans to become a father-of-three. The hit-maker told sources that he was working on having a baby girl with Nicole as he needed another queen on his team.
The entertainer also expressed his gratitude to God for giving him Nicole as she is an amazing mother and an incredible woman who always has his back. He described her as his "best friend and partner-in-crime" who he loves dearly.