Kenya Moore's Daughter Laughs at Reflection in a Mirror in Fruit Printed Dress & Hair in a Bun
American actress Kenya Moore warmed the hearts of her fans with a cute picture of her daughter Brooklyn Daly looking cute in a fruit print dress. 
Kenya Moore loves to show off her little princess Brooklyn to her over two hundred thousand fans on Instagram. The Bravo star posted a cute picture of her daughter and it had fans gushing.
The actress certainly has a lot to be proud of when it comes to her daughter and thankfully, the mother-daughter bond between the duo seems to be quite a strong one.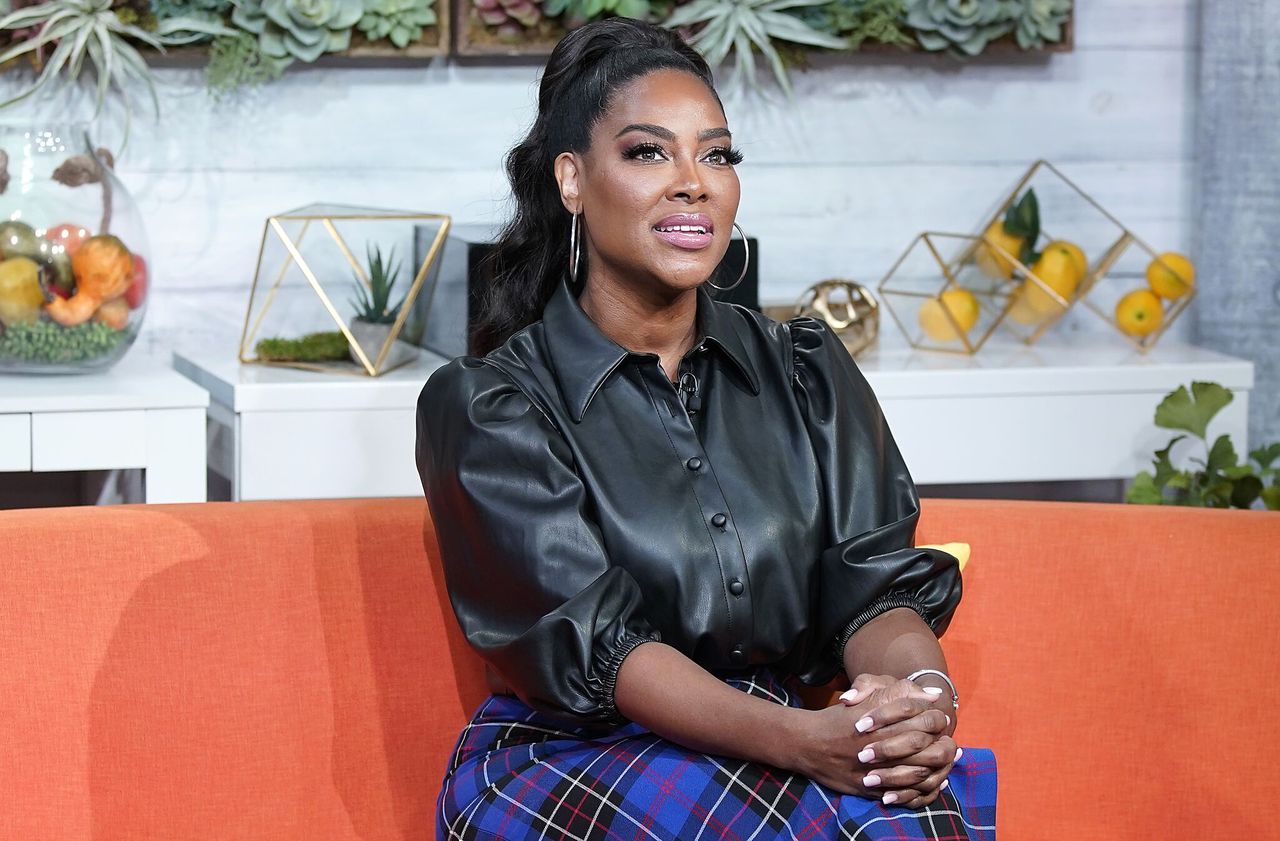 The 49-year-old actress shares Brooklyn with her ex-husband, Marc Daly. She has previously credited her daughter for helping her get through the difficulties of the year.
In the picture which Moore shared, Brooklyn donned a beautiful fruit-printed dress and cute pink crocs. The toddler was looking all joyful as she gazed at her hair bun in the mirror. Her excited mom gushed on the post, "Hey, sis."
The little one's cuteness and evident joy were things Instagram fans could not see without commenting. The post has gathered over fifteen thousand likes and over three hundred comments.
One fan called Brooklyn a cute little princess while another fan remarked that she looked as beautiful as her mom. A third fan commented that Brooklyn's hair looked lovely. In a post on Brooklyn's cute pictures, it is evident that the actress pays exceptional attention to her kid.
Aside from her relationship challenges, Moore is also facing the family-work balance.
Moore and Daly wedded in an intimate ceremony held in St Lucia in 2017. The couple welcomed their first child in 2018 after going through in vitro fertilization. 
The couple, however, went their separate ways and said they would channel their energy into being the best parents for their daughter. Although they are separated, Moore admitted in a post that love still lingered in their hearts for each other.
The "The Real Housewives of Atlanta" star revealed that her dream wish would be a successful marriage and a healthy life for her daughter with lots of happiness.
The actress revealed that the decision to part ways did not come from her and admitted that she thinks it was a rash decision to split. She also revealed that she would have loved to stay in the marriage. 
Aside from her relationship challenges, Moore is also facing the family-work balance and has had to use a nanny to stabilize things. The actress revealed that she is reconsidering having full-time childcare when things get a little more back to normal.
In an interview, Moore disclosed that she and Daly spoke every day while in quarantine. She revealed that they need to focus on working on their communication to get things better. She admits that they relate better than they have done in a while.