Get to Know Emily Ratajkowski's Husband Sebastian Bear-McClard — Father of Her 1st Baby
British-born model and actress Emily Ratajkowski has just announced her first pregnancy and fans are curious about her husband Sebastian Bear-McClard.
Sports Illustrated cover girl and actress Emily Ratajkowski announced that she is expecting her first baby with husband Sebastian Bear-McClard, but the couple is keeping the baby's gender a secret.
Emily and Sebastian have been married for 2 years, a whirlwind romance that left her fans gasping with surprise and wondering about the man who managed to sweep the beauteous actress off her feet in just weeks.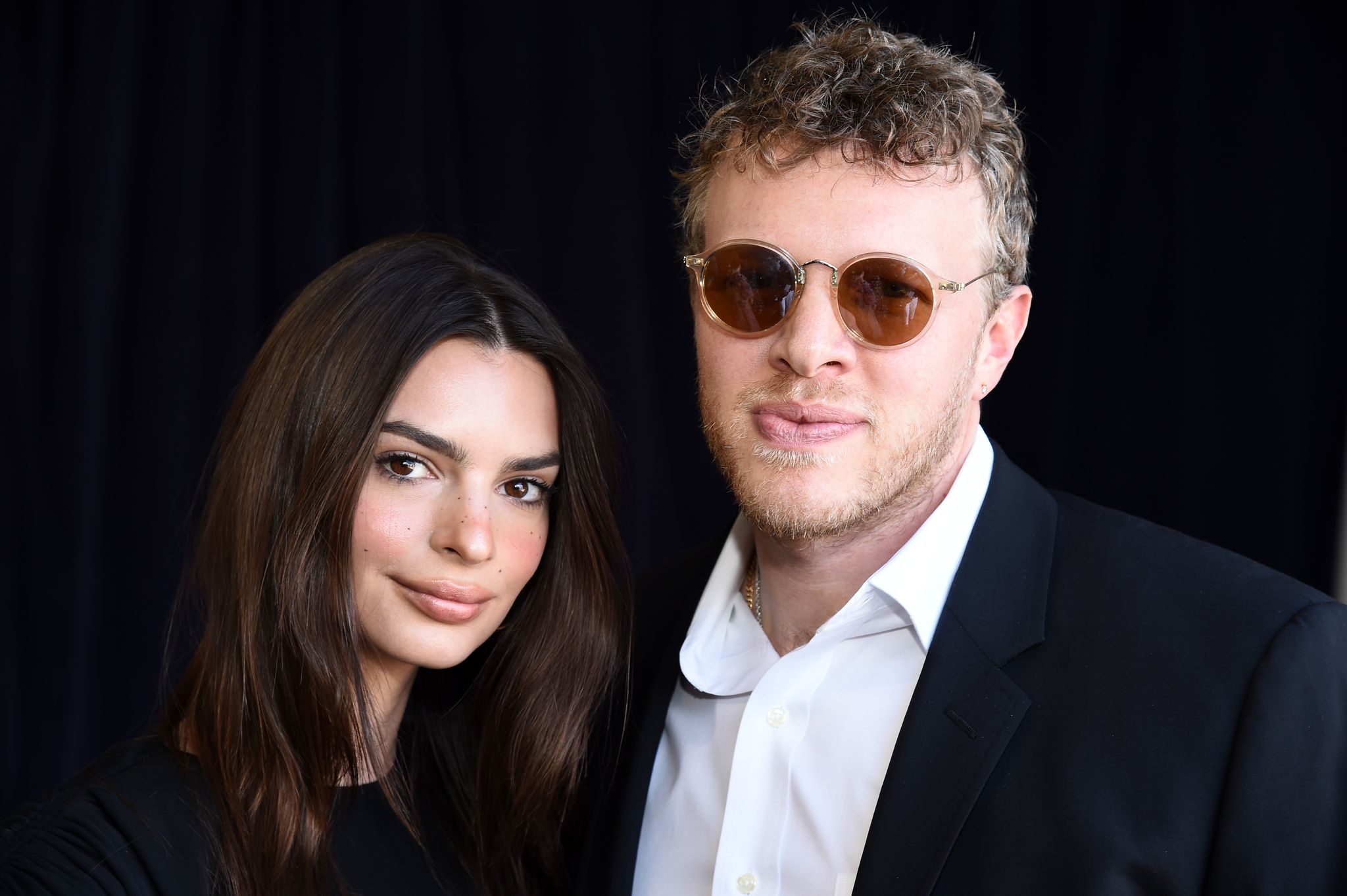 WHIRLWIND ROMANCE
The couple tied the knot on February 23, 2018, in New York City Hall, just weeks after they met. For their lowkey wedding, Emily wore a striking pumpkin orange pants suit and a black fedora with a net veil to add a bridal touch.
Sebastian was casual in a white jacket and matching chinos, and amber-framed sunglasses.  Nearly three years later the happy couple are taking an even bigger step, welcome a child together.
Emily has joked that Sebastian is not experiencing any of the more unpleasant "side-effects" of pregnancy, and believes that even though he claims he would be happy either way, he secretly yearns for a boy to watch football with. She said:
"My husband likes to say that 'we're pregnant. I tell him that while the sentiment is sweet, it's not entirely true. I resent that his entire family's DNA is inside of me but that my DNA is not inside him." 
The man who married Emily under the nose of former boyfriend of three years Jeff Magid is an award-nominated film producer, actor, and director of music videos for stars like Jay Z. 
Among his credits is the critically acclaimed recent Adam Sandler film, "Uncut Gems," for which he won an Independent Spirit Award nomination for Best Feature.
Another of the productions he is associated with is the 2017 film "Good Time" starring Robert Pattinson, Benny Safdie, and Jennifer Jason Leigh. Sebastian has founded his own independent movie studio as well as producing movies.
Like Emily, Sebastian is also an actor, and has had roles in his own productions. The producer likes to keep a low profile and does not have public accounts on social media.
Sebastian and Emily have declared that they are happy to leave their child's sex "to be determined" on his or her 18th birthday
Emily, 29, is a spokesperson for Planned Parenthood, an organization that provides contraceptives and health care counseling to women around the world. and has used her celebrity status to speak up for women's issues.
Sebastian and Emily have declared that they are happy to leave their child's sex "to be determined" on his or her 18th birthday, and will be raising their child without gender bias.