Here's How Blake Shelton Helped Gwen Stefani Avoid a Wardrobe Malfunction on 'The Voice'
Blake Shelton made sure that Gwen Stefani didn't come undone during the new season of "The Voice," as the popular talent show shared funny outtakes from its blind audition rounds.
Blake Shelton jumped at the opportunity to have Gwen Stefani's back on "The Voice," even though he didn't quite know how to pull it off. The last thing he wanted is for his fiance to come undone, and it led to a hilarious attempt to salvage the situation.
Season 19 of "The Voice" has the talent show's four judges cope will all sorts of situations that came their way since it started. A funny clip shared by the show captured what Blake Shelton, John Legend, Kelly Clarkson, and Gwen Stefani get up to behind the scenes.
A LITTLE HELP
The 51-year-old singer's Dulce Bestia bodysuit actually caused more than one wardrobe wobble, but one of those she managed to sort herself as it only required her to remove a succulent plant for its new spangly tasseled home.
Fellow coach Kelly Clarkson spotted the second malfunction while she entertained herself by poking fun at Shelton and playing with the extra fabric draping from her outfit.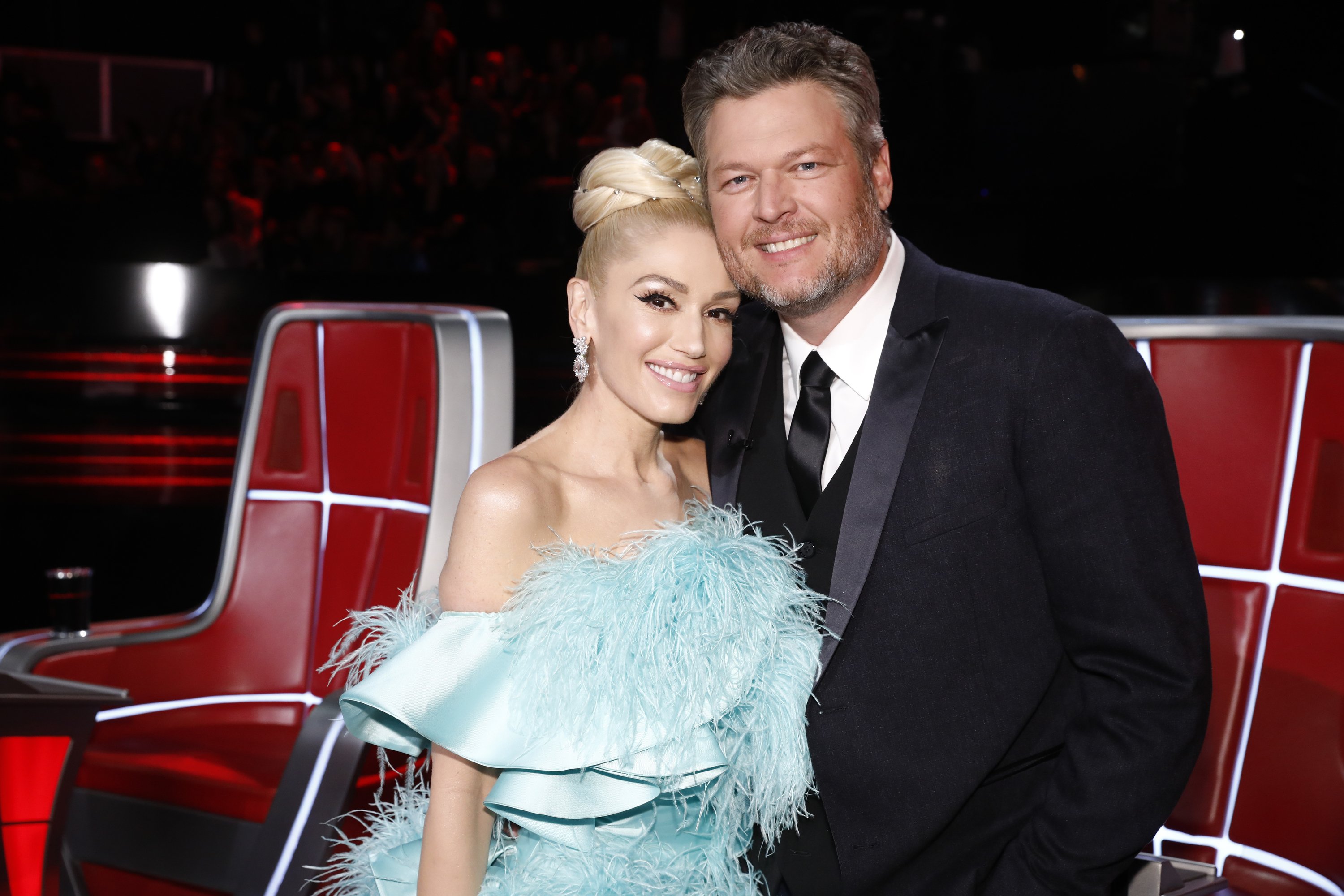 A CHALLENGING SITUATION FOR SHELTON
"Blake, she's unzipped again. Do you wanna zip her?" Clarkson eagerly pointed out. Stefani promptly turned so Shelton could fix the back of the bodysuit but fumbled his way through because he had no idea how to do it.
The new season of "The Voice" premiered on October 9, and the other coaches are happy to have singer Stefani back as a coach on the popular talent show competition. 
ANOTHER BIG SAVE
Stefani and Shelton began dating towards the end of 2015 when their shared heartbreak turned into romance. Now, five years later, the adorable couple is officially engaged. 
The country singer declared that he truly can be happy.
On October 27, Shelton and Stefani both shared the wonderful news with their fans on social media. Stefani's picture post clearly showed her upheld hand, while Shelton became all romantic and sentimental as he wrote:
"Hey @gwenstefani thanks for saving my 2020... And the rest of my life.. I love you. I heard a YES!"
FOR THE LOVE OF LOVE
Two months ago, Blake Shelton gushed about Stefani in a random romantic update he shared on social media. Alongside a happy picture of the couple, the country singer declared that he truly could be happy with her "anywhere."
The post alludes to the singer's latest duet with Stefani titled "Happy Anywhere." Their previous song "Nobody But You," released in November last year, turned into a hit among fans.